Commercial roofing is defined as building a roof structure for any building which is used primarily for carrying out any business, including but not limited to a nonprofit business, and any building which is used primarily for the manufacturing and production. Commercial property includes office buildings, medical centres, hotels, malls, retail stores, multifamily housing buildings, industries, warehouses, etc. Commercial roofing services are very important if you want to protect your business from bad weather and other natural disasters.
Do you need a new roof installed at your place of business? Or is your commercial roof damaged and needs repair? Then our professionals at Taylor and Sons Roofing of Wakefield are your best bet at commercial roofing services. Our team has repaired and replaced the roofs of countless commercial buildings be it office buildings, malls, multi-unit housing complexes, etc.
We are even highly experienced in commercial roofing services for historic structures. We work closely with property managers and business owners to make sure that these special buildings retain their historic value.
The primary function of commercial roofing systems is the same with that of residential roofs – protecting the property. However, they differ when it comes to the materials used to install and build them. Commercial roofing systems are typically made up of single-ply (TPO, PVC, EPDM), concrete, tar and gravel, modified bitumen, built-up roofing system, and more.
Commercial roof installation, roof inspection, and maintenance of commercial roofs are some of our essential commercial roofing services offered.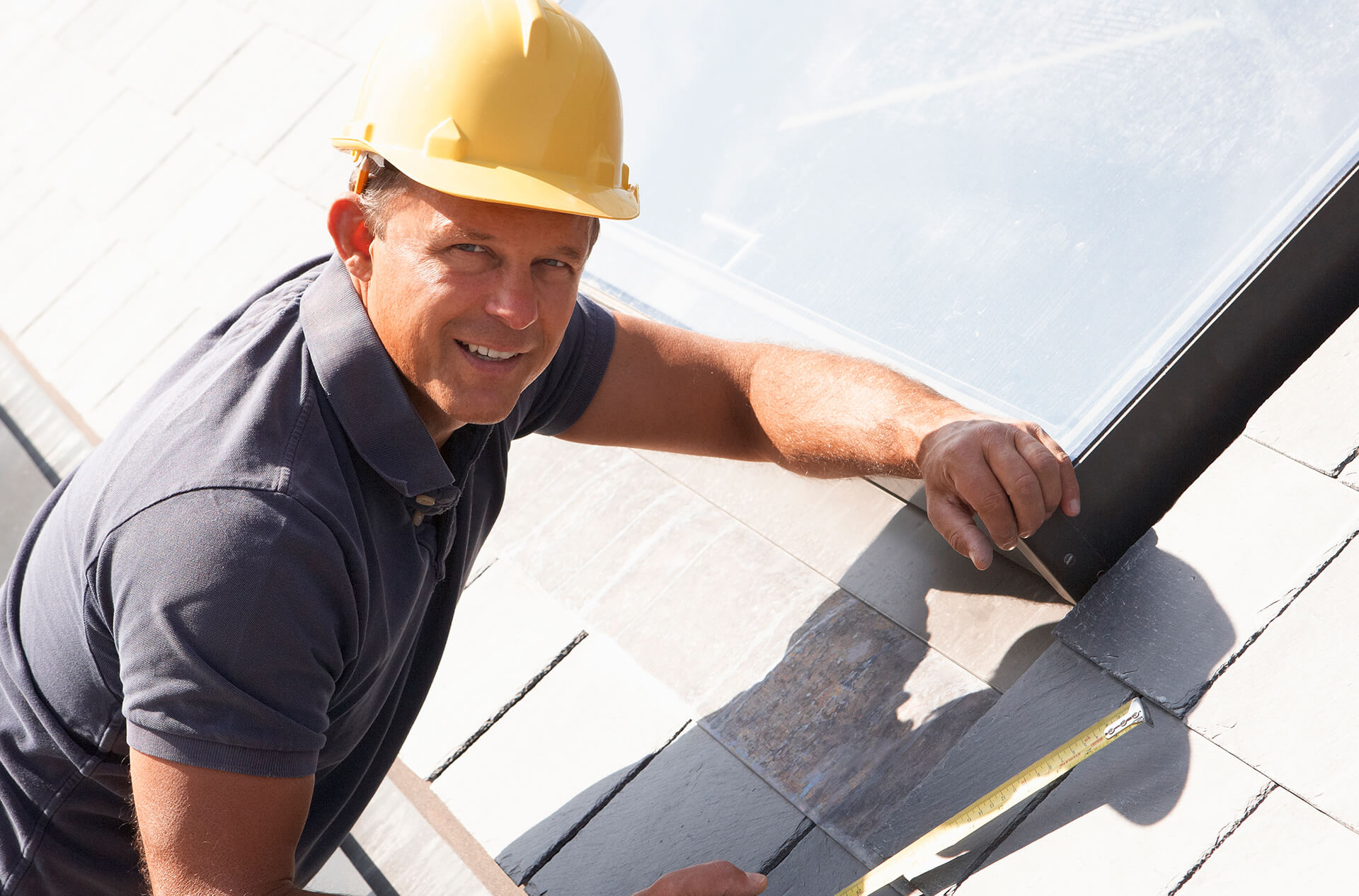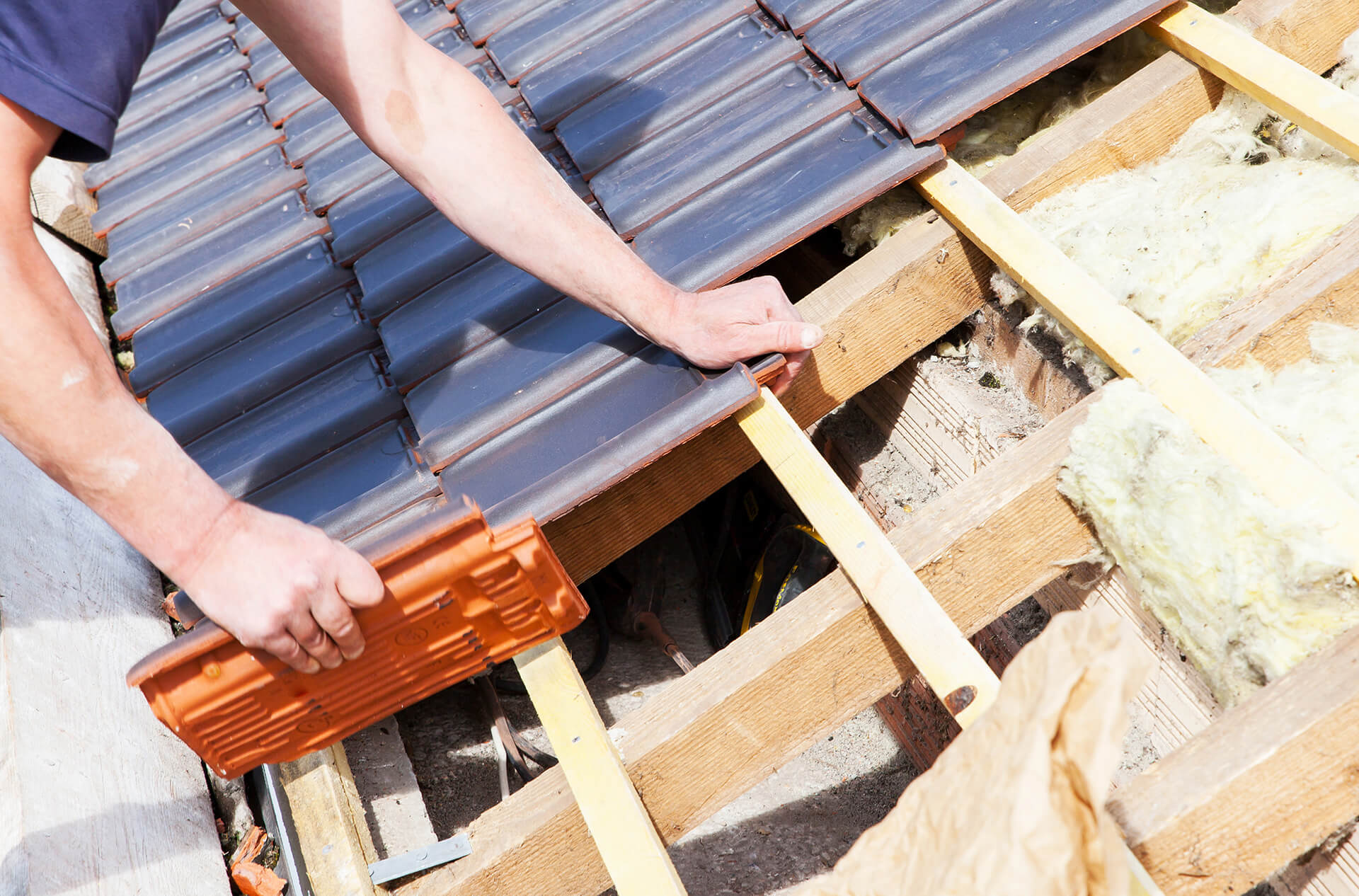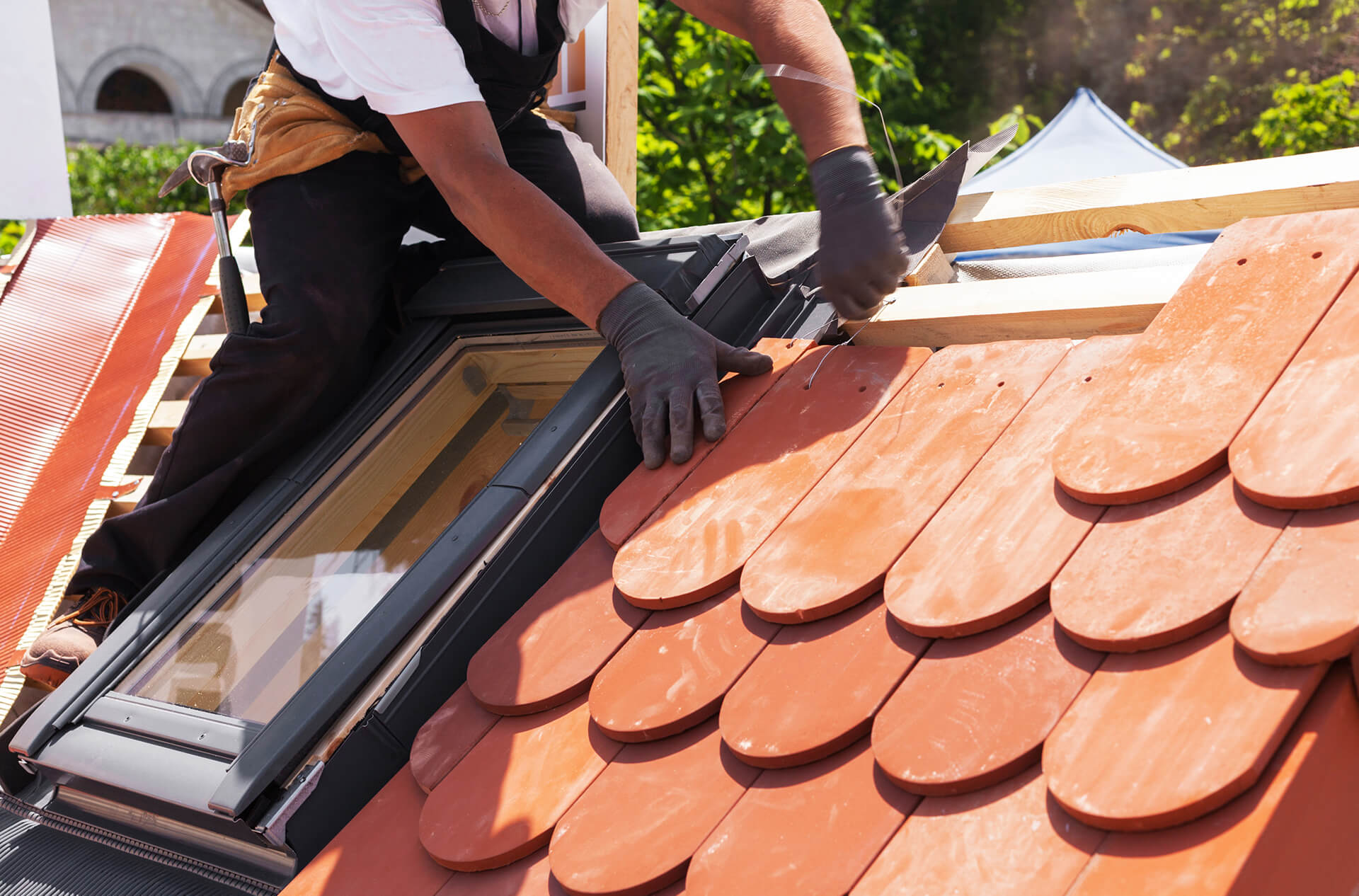 Commercial Roof Installation
The installation method of a commercial roofing system varies greatly depending on the material, pricing, labour hours, and difficulty level. It helps to hire a reliable commercial roofing contractor like Taylor and Sons Roofing of Wakefield who can get the work done on time conveniently and within your budget
A complete commercial roofing system inspection includes examining the problem areas such as roof membranes, gutters, downspouts, decking, vents, flashing, and drainage pipes. Doing so can help identify any problems early, prevent potential roof damages, and avoid costly repairs in the future.
Maintenance of Commercial Roofs
Proper maintenance is very vital in order to extend the life of a commercial roof. It includes cleaning debris, repairing flashing and HVAC systems on the roof, treating any leaks, tears, or water damage, preparing your roof for every season, and ensuring the roofing material is in excellent condition.
Types of Commercial Roofing Systems
Built-Up Roofing or BUR Membrane
Built-up roofing, also known as BUR roof, is the standard tar and gravel roof system. It contains multiple layers that enhance the durability of the system. If you need a durable and cost-effective option, BUR is the ideal option.
Metal Roofing
Metal commercial roofing systems come with high fire-resistant ratings and are durable. They often have protective layers to prevent rusting and damage from exposure to sunlight and other environmental factors. Also, they are an attractive option and help create a more sustainable design for your property.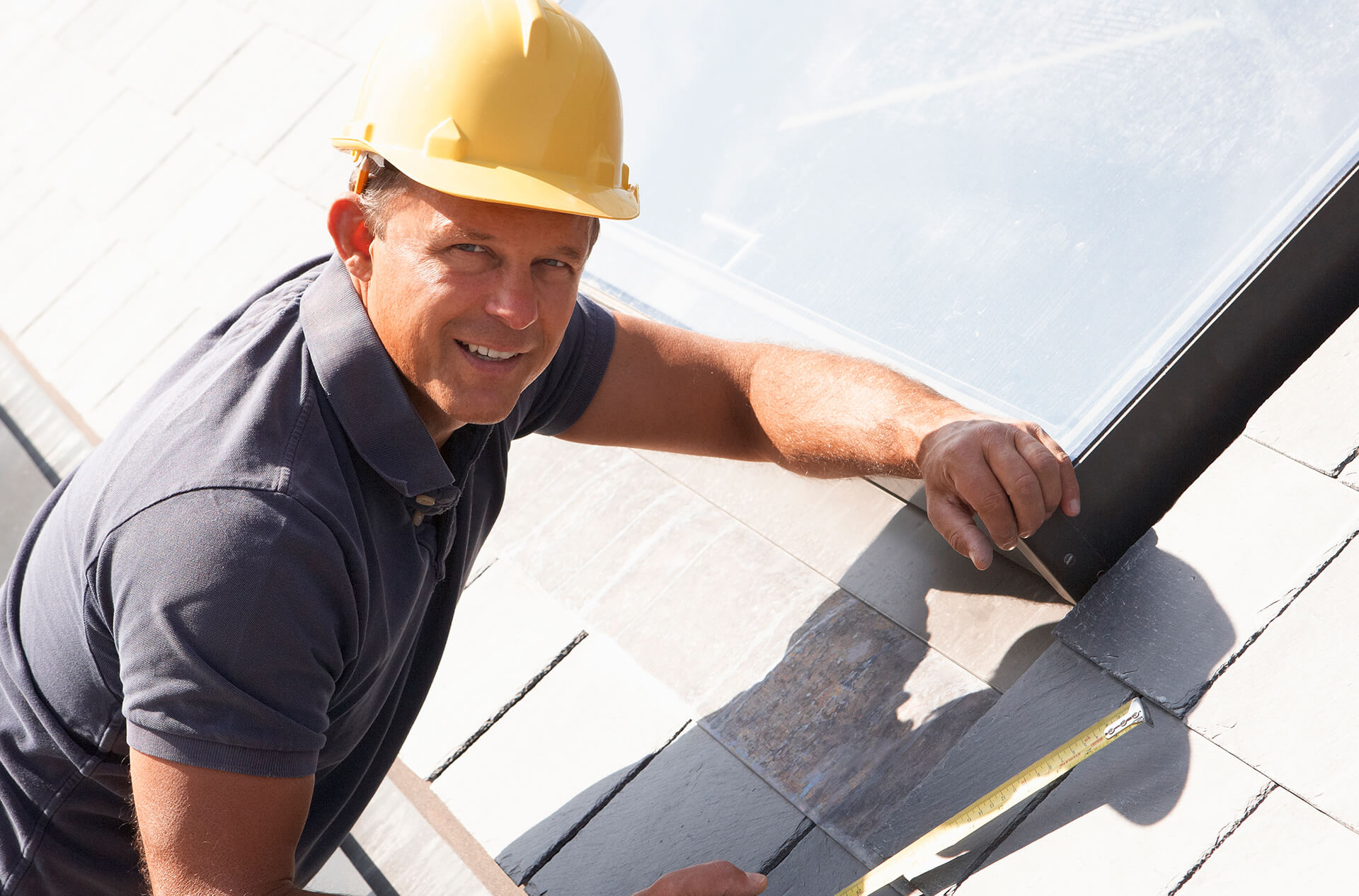 Modified Bitumen Roofing
A modified bitumen commercial roofing system or mod-bit roofing as it is commonly called, consists of reinforced roof fabrics and bitumen in layers. It is fastened to rooftops as two-ply systems to ensure maximum protection and stability. Mod-bit roofs are easy to maintain and offer improved tensile strength as compared to other commercial flat roofs. It is a perfect choice of a commercial roof if you anticipate a lot of activity.
Thermoset or EPDM Roof Membrane
Thermoset roof, also known as EPDM roofing, is versatile, long-lasting, and easy to maintain. It is constructed from a single-ply rubber material and it comes with a simple installation process. It has a strong resistance to ozone and ultraviolet light. EPDM roofs also have other benefits, including resistance to some solvents, acids, and alcohol, flexibility in colder temperatures, and reflective properties that can help reduce cooling expenses.
Poly Vinyl Chloride (PVC) and Thermoplastic Polyolefin (TPO) Roof Membrane
Poly Vinyl Chloride (PVC) and Thermoplastic Polyolefin (TPO) roofs are perfect for second-generation applications. They are lightweight, resistant to UV rays, punctures, most chemicals and bacterial growth, and highly reflective. PVC and TPO commercial roofs are ideal for restaurants, hotels, and other businesses that release oils from the ventilation systems.
Green Roofing System
Green roofs have become popular in recent years and are a sustainable option for properties. They can improve efficiency and manage water and drainage concerns. They are also aesthetically pleasing and environmentally friendly commercial roofing material.
Costs of commercial roofing services
A new commercial roof is not a minor purchase; whether you just purchased a new building or your aged roof is leaking, thinking about jumping into such a big investment is daunting. Most people want to know the cost of what they are jumping into before they make the decision. Many considerations play into how much commercial roof replacements cost. Some of these considerations are:
The type of the roof, accessibility, and slope determine the labour, time, supplies, and other resources required.
Essential permits needed in your area to install and repair the commercial roof.
The scope of services and the total area of the roof will greatly impact the overall cost of commercial roofing services.
Additional features such as skylights, chimneys, and more may add to the cost of your commercial roof.
Depending on these factors, commercial roof replacements can range anywhere from £5,000 to £50,000.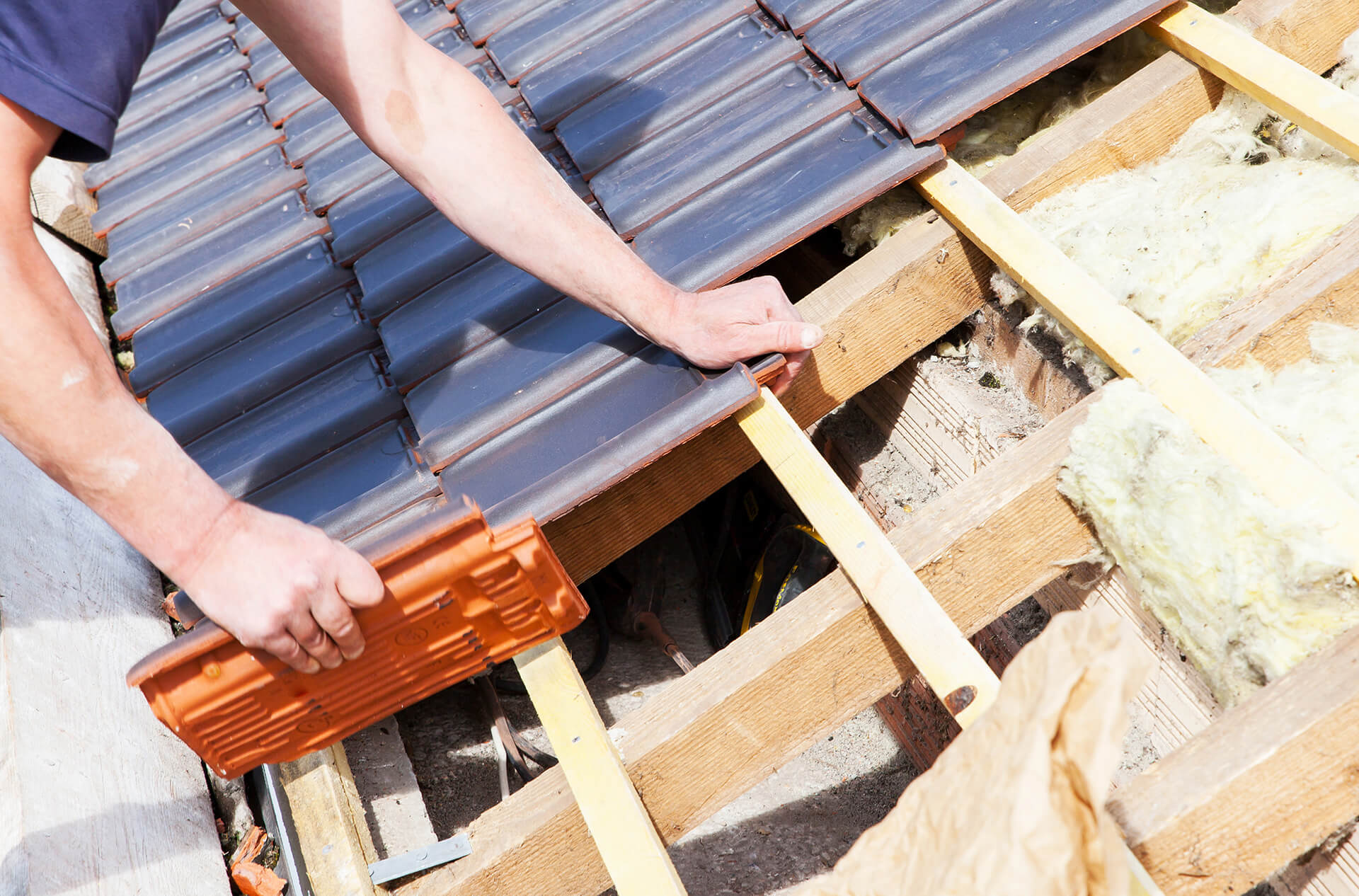 Frequently Asked Questions
What is the most common commercial roofing material?
Most commercial roofing systems use single sheets such as PVC, TPO, EPDM synthetic rubber, and more. They are of excellent quality and used in large commercial buildings.
How many layers does a commercial roof have?
The number of layers in a commercial roof is highly dependent on the type of commercial roofing system. For example, Modified Bitumen (Mod-Bit) can be up to six layers, depending on your needs: deck, insulation, plies, membranes, adhesives, and surfacing.
What is the Best Commercial Roofing Type?
A few of the high performing commercial roofing systems include PVC roofs, a preferred choice for a commercial flat roof, metal roofing, which is the right choice for a building with a roof slope greater than two inches, TPO, and modified bitumen roof.
How do you maintain a concrete tile roof?
You can keep the tiles from cracking under the pressure with an indirect spray of lukewarm water before cleanup. Also, if your gutters become clogged due to accumulated debris, it can lead to water buildup and leaks. Be sure to have professionals trim any tree branches hanging over your roofs.
How long does a commercial roof last?
The longevity of a commercial roof varies depending on the type and materials used to build it. EPDM flat roofs can last for around 30 years, PVC roofs can serve you for over 20 years, and TPO commercial roofing has a lifespan of around 15 to 20 years. The longevity of a commercial roof also depends on proper maintenance.