Roofing Services in Dewsbury
We can assist you in deciding which roof type is most appropriate for your house or place of business when you are considering getting a new roof. When drafting the roofing proposal, we will examine the local climate, your home design and specifications, as well as your spending limit. We will carefully install the roof you've selected once you've determined that it meets your needs.
We also check every part of your roof for the purpose of identifying the origin of the damage before carrying out the required repairs. We also repair your roof quickly so you can return to enjoying your home or place of business. In addition to roofing, we also provide installation and maintenance services for your gutters. Gutters are crucial for protecting your house or place of business from flooding. There are major issues that may arise, especially if water pools around your foundation as a result of your gutters not working properly. To ensure your gutters are operating correctly, we may install new ones or get your current ones repaired.
The truth is that we can always assist you with whatever your roofing needs are. For more information about our roofing services or to arrange a free consultation, get in touch with us right now. We are excited to help you!
There are two primary forms of roofing: pitched roofs and flat roofs. A flat roof is entirely level, but a pitched roof has a slanted form. Every now and then, both kinds of roofs may require repairs due to damage.
Pitch and flat roof repairs are one of the services that we at Taylor and Sons Roofing, Wakefield, offer to residents of Dewsbury. From little leaks to enormous holes, we have gathered a lot of experience fixing all different kinds of damage, and yours will be easy to tackle.
Repairing your roof may be necessary for a variety of reasons. The most frequent of these reasons is as a result of damage brought on by weather. For example, your roof could be exposed to the elements if an occurrence of strong winds sweeps tiles off of it. Leaks can also result from heavy rain. Another factor that might warrant the need for roof repairs is wear and tear. Your roof will begin to exhibit signs of aging over time. Although this is anticipated and usual, it nevertheless results in damage which ultimately has to be fixed.
It's crucial to have any damage to your roof repaired as quickly as possible. Ignoring the issue will only make it worse and may ultimately result in the collapse of your roof. This is why we are quick to provide emergency roof repair services whenever you need them. We are always ready to assist when you need repairs because we are aware that you can't always plan when you'll need them.
If you have a pitched roof, we are available to fix it in the event of any damage. We will check the tiles to make sure they are solid and free from cracks and gaps. We'll also inspect the valleys and flashing to make sure they're in good shape. When we are done with this, we also extend to replacing anything that has to be replaced if necessary.
As to flat roof repairs, we first check to make sure the membranes are secure and that there are no leaks present. We'll also ensure the drains are clear by checking them. And finally, we will replace anything that has to be replaced. If you're unsure as to whether your roof requires repair, we can come around to take a look at it. We'll be frank with you about what we believe needs to be done and will share our honest opinion with you. You may be certain that we will only propose repairs if we really feel they are required, since we don't want to perform them unless we absolutely must.
Get in touch with us if you want roof repairs in Dewsbury.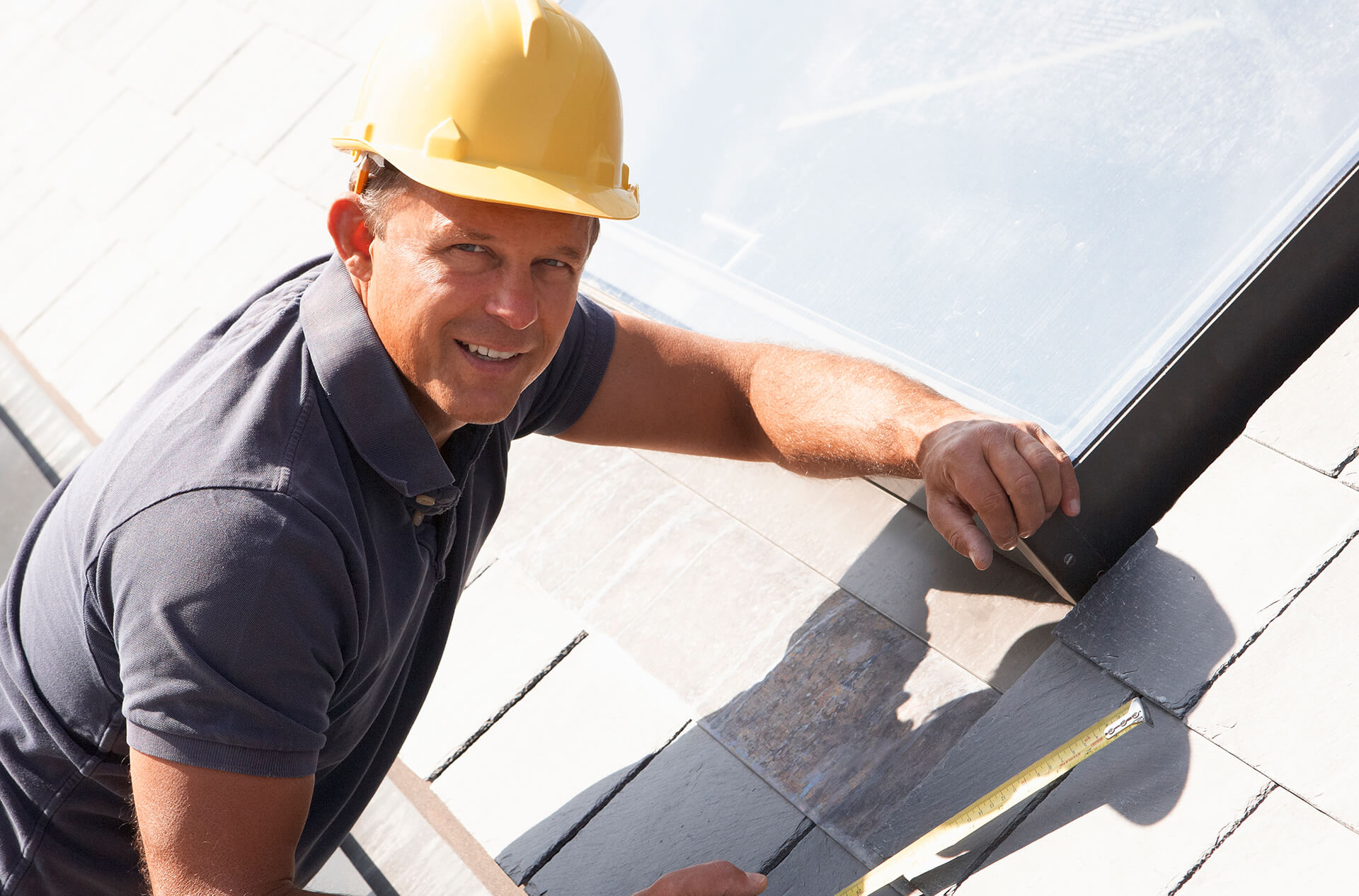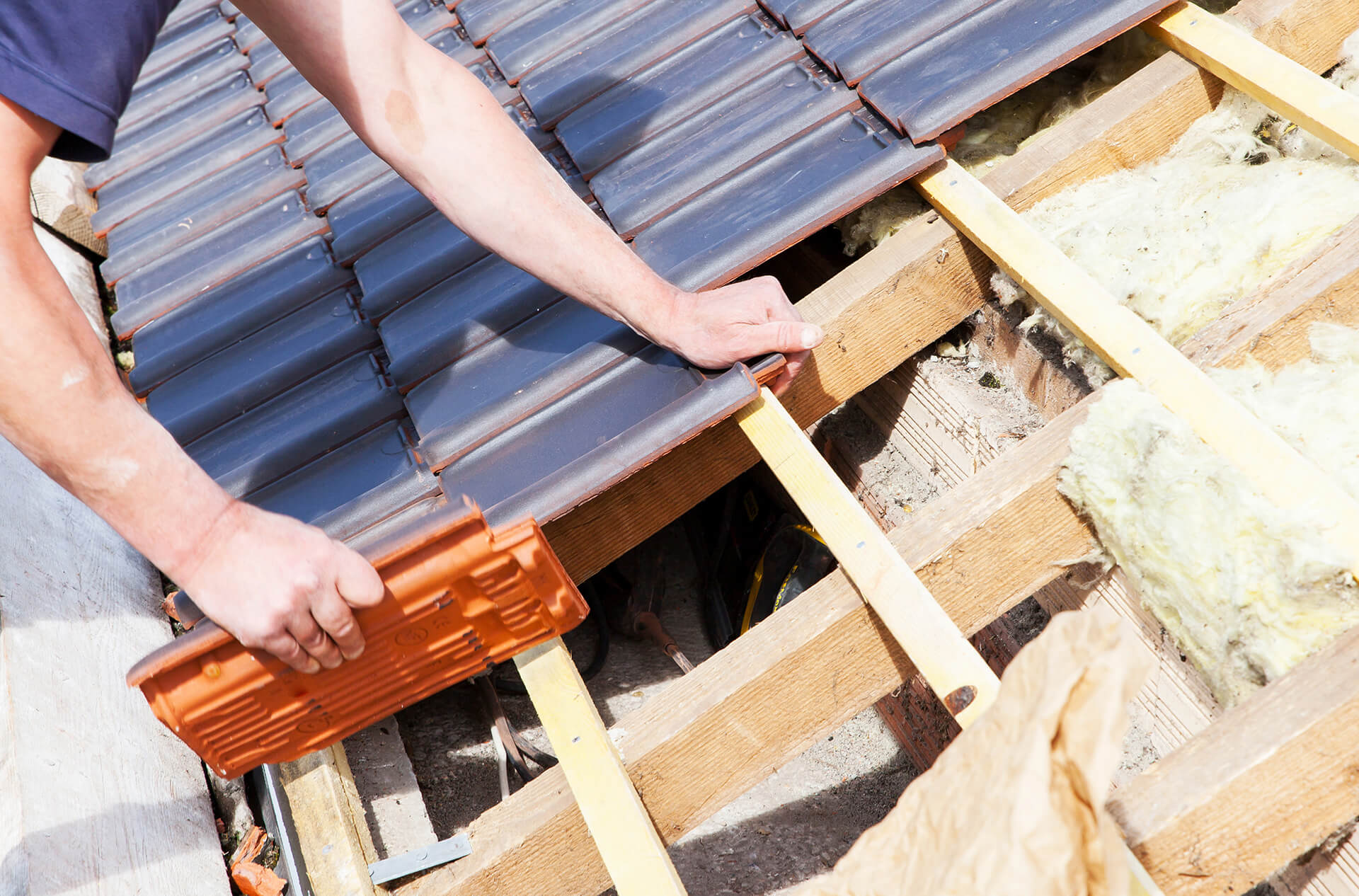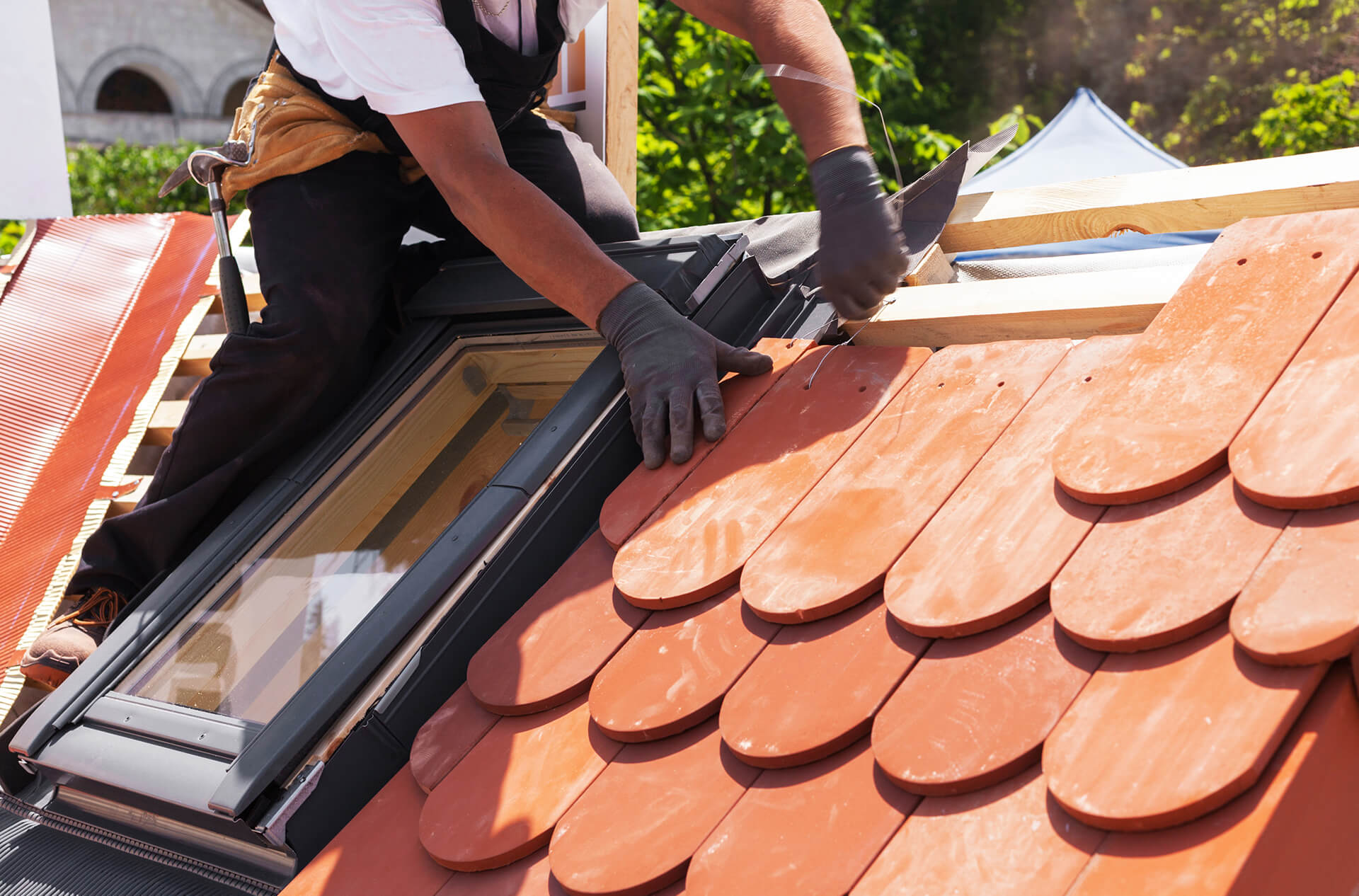 Flat Roof Replacement
Keep in mind that it is very crucial to maintain a flat roof. A flat roof with standard maintenance may survive for many years, but if not well looked after, it will develop issues that might cause leaks and other forms of damage. Having your flat roof replaced when necessary is one of the best ways to keep it in good shape. A flat roof replacement might be a significant undertaking to protect your house or place of business against water damage, which might be a little expensive , but it will eventually prove worthwhile. 
You may require a replacement for your flat roof for a number of reasons. If your existing roof has been around for decades, for instance, that may be a factor. If your roof is this old, it probably has started to show signs of wear and tear over time and is no longer as efficient at shielding your house or place of business from the elements. If your flat roof has suffered damage from extreme weather conditions, that might be another incentive to repair it. To avoid future harm to your home, it is crucial to get your roof rebuilt if it has had significant flooding or storm damage.
 Several considerations should be made if you're considering replacing your flat roof.
You must first identify a reliable contractor with experience in this field. Finding someone with prior expertise in fixing flat roofs is crucial if you want to ensure the work is done correctly. Second, you must choose the kind of material that will be used to construct your new roof. There are a few distinct possibilities, including rubber roofs, metal roofs, and asphalt shingles. Every material type has a unique mix of advantages and disadvantages, so you should carefully consider your alternatives before choosing one.
 The expense of replacing the flat roof is the third thing you need to think about. This might change based on the type of roof you have and the materials you use. The average cost of the job, however, ranges from a few hundred to several thousand pounds. In the fourth place, you have to consider the guarantee that comes with the flat roof replacement. Most businesses provide a one-year warranty, while others may provide extended warranties on their craftsmanship. Before approving the service to be done, you'll want to be sure that you fully understand the warranty's conditions. Last but not least, you need to ask the business you're thinking of hiring for the job for recommendations. By doing this, you may be certain that they have a solid reputation and will stand behind their work. You might want to consider looking elsewhere if they have no recommendations for replacing flat roofs.
Pitched Roof Replacement 
 Several factors should be taken into account if you're thinking of replacing your pitched roof in Dewsbury. Let's start by asking what advantages a new pitched roof might provide. Next, why should you get a pitched roof replaced in Dewsbury ? And then, the procedure for replacing your pitched roof.
Replacing your pitched roof in Dewsbury has a lot of benefits. One, a new roof can lower your energy costs. In addition to increasing your home's worth and appealing to purchasers, a new roof may also increase its value. Another benefit of a new roof is that it may shield your house from environmental harm.
Replacing your pitched roof is not as tough as you think. You must first choose a dependable roofing contractor with experience in pitched roofs. Making an appointment to get an estimate is the next step. After the estimate is finished, you may select the roofing materials and style that you like. The new roof will then be installed, and the job will be completed by caulking any seams and gaps.
Make an appointment with our roofers in Dewsbury right away to get the procedure started. Along with a free estimate, we also provide a free consultation.
Roof Tiles
Slate Tiles
Slate roof tiles have been a common option since the beginning of time. They provide every property with a distinctive appearance that may add personality. Slate is a fantastic material choice for locations that experience extreme weather since it is also quite resilient.
 There are a few considerations you should make if you want to use slate roof tiles on your house. Due to the fact that slate is a natural stone, it tends to last longer than manufactured products like concrete tiles. Nevertheless, compared to other roofing materials, slate may be more expensive to install and repair. There are several possibilities available when selecting slate roof tiles. There are several colours, sizes, and textures to select from. Additionally, you must choose the installation style you choose. Slate roof tiles can be added to an existing roof or used to construct a new roof.
The climate in your location should be taken into account while picking slate roof tiles. Due to its porous nature, slate is not recommended for locations with heavy rainfall or humidity. It's crucial to pick a tile that can handle the weight of the snow if you live in a region where there is a lot of it. If you're considering building a slate roof, you should work with a trustworthy contractor. They'll be able to install the roof properly and assist you in selecting the best kind of tile for your house and environment.
Concrete Tiles
Due to their strength and aesthetic appeal, concrete roof tiles are a common choice for many homes. With the right upkeep, concrete tiles may survive for many years and come in a variety of looks to complement the exterior of any home.
Here are some considerations if you're thinking of installing concrete roof tiles on your house. Concrete roof tiles are highly resilient in the first place. For buildings in hurricane-prone locations, they are perfect since they can endure strong winds and impacts. There is also an additional layer of protection provided by concrete roof tiles because of their fire and termite resistance. Additionally, minimal maintenance is required with concrete roof tiles. With the right maintenance, they may survive for many years without needing to be painted or sealed.
While installing concrete roof tiles in your home has numerous advantages, there are a few things to consider. The first is to make sure that your home's structure can handle the weight of the concrete roof tiles because they are hefty in nature. A concrete roof tile's initial cost is more than that of other roofing materials, but over time, it will cost less to maintain since it will last longer. 
Clay Tiles 
Due to their attractiveness and toughness, clay tiles are a preferred option for many homeowners. Clay tiles are quite durable and have a distinctive appearance that may give your house a lot of personality. But clay roof tiles may be pretty expensive as well, so you'll need to be sure you can afford them before you buy.
 There are a few things you should keep in mind if you decide to use clay roof tiles for your house. In the beginning, you must ensure that your roof can handle the weight of the clay tiles because they are extremely heavy. You must also confirm that the installation of these items is permitted by your local building codes.
Last but not least, installing clay tiles might be challenging, so you might want to have a professional do it. If you're ready to put the time and money into clay roof tiles, you'll be rewarded with a stunning, one-of-a-kind roof that will survive for generations.
EPDM Rubber Roofing System
One of the most common and efficient roofing options available today is EPDM rubber roofing systems. It is well known that EPDM roofs are long-lasting, adaptable, and resistant to UV radiation and the elements. Additionally, they require little upkeep and are simple to install, making them a great option for both industrial and domestic applications.
Every one of our EPDM roofing installations starts with a comprehensive roof examination by our team. By doing this, we may find any places that require maintenance or replacement before we start the installation procedure.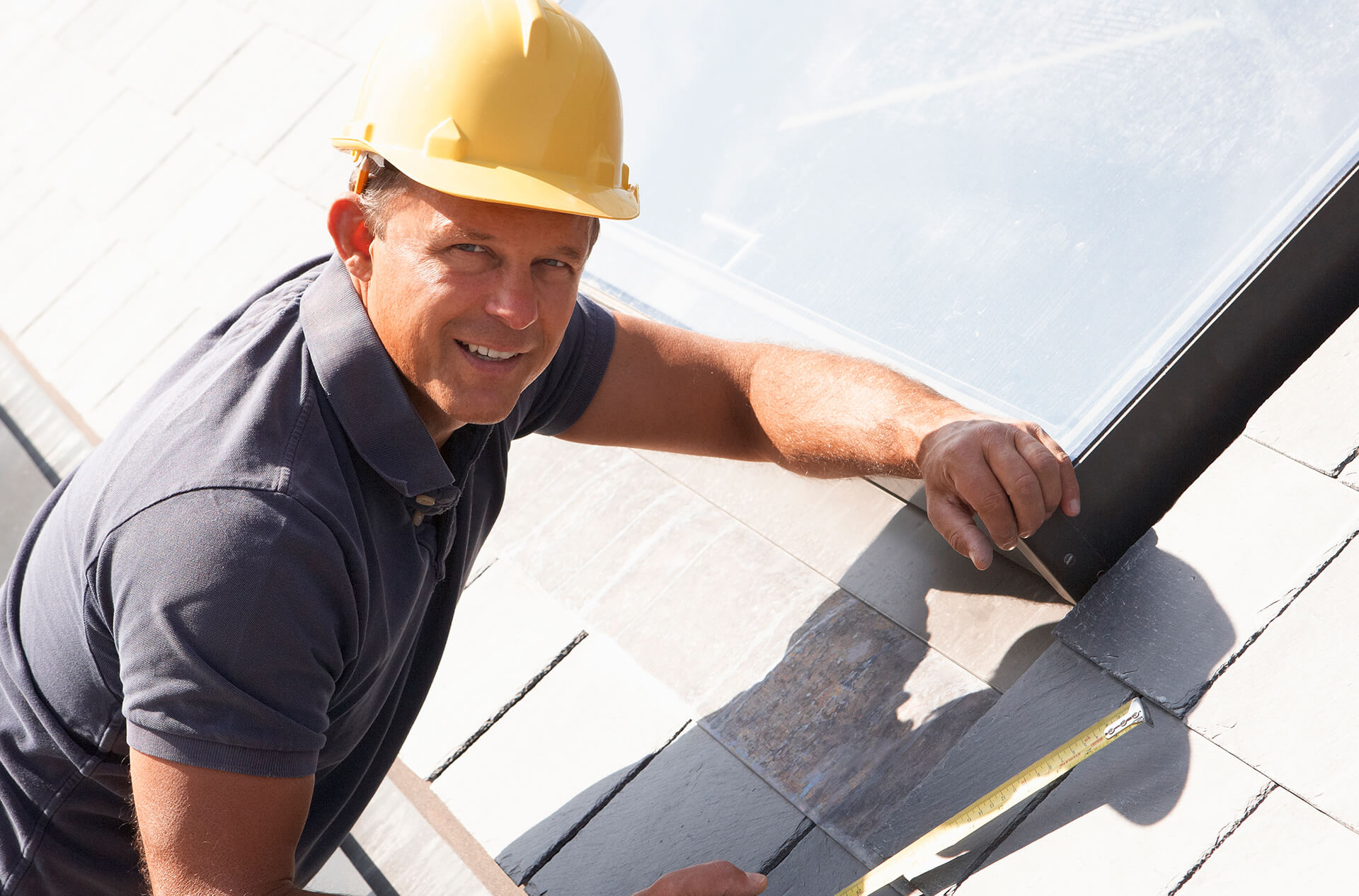 We will also clean the surface to get rid of any dirt, debris, or other impurities that can jeopardise the adhesion of the new EPDM roof.
Following the initial preparation of your roof, we will apply an EPDM rubber base layer to the whole roof surface. The remainder of the EPDM roofing system will have a solid foundation thanks to this base layer. The EPDM membrane will then be attached to the second layer of EPDM rubber, which is installed after the base layer. The EPDM membrane provides a waterproof barrier, which is offered in a range of thicknesses to meet your unique requirements.
 After installing the EPDM membrane, we will cover it with an insulating layer. Your home will stay warmer and cooler thanks to this layer of insulation, which will also help you save money on electricity.
The insulation and membrane will next be covered with a layer of protection. This will help to shield your roof from the sun's rays, wind, snow, and rain.
 Contact us right now if installing an EPDM rubber roofing system on your house is something you're interested in. In addition to giving you a free estimate, we would be pleased to talk with you about your alternatives.
It might be time to think about getting a GRP fibreglass installation if your flat roof is starting to show symptoms of deterioration. Due to the glass fibre reinforcement in the plastic used to create this form of roofing, it is very sturdy and long-lasting. In comparison to conventional roofing materials like asphalt or concrete, it is also lighter in weight, making it considerably simpler to install. Because they don't need painting or sealing, GRP fibreglass roofs are also incredibly low maintenance. You won't have to worry about them fading over time because they are also fire and UV light resistant.
If you're seeking a strong and long-lasting roofing solution, our GRP fibreglass roofing installation service is ideal. As soon as possible, you can start taking advantage of the numerous benefits of your new fibreglass roof thanks to the swift and effective work of our team of skilled and trained roofers. Please don't hesitate to get in touch with us right away if you have any questions about our installation services for GRP fibreglass roofing.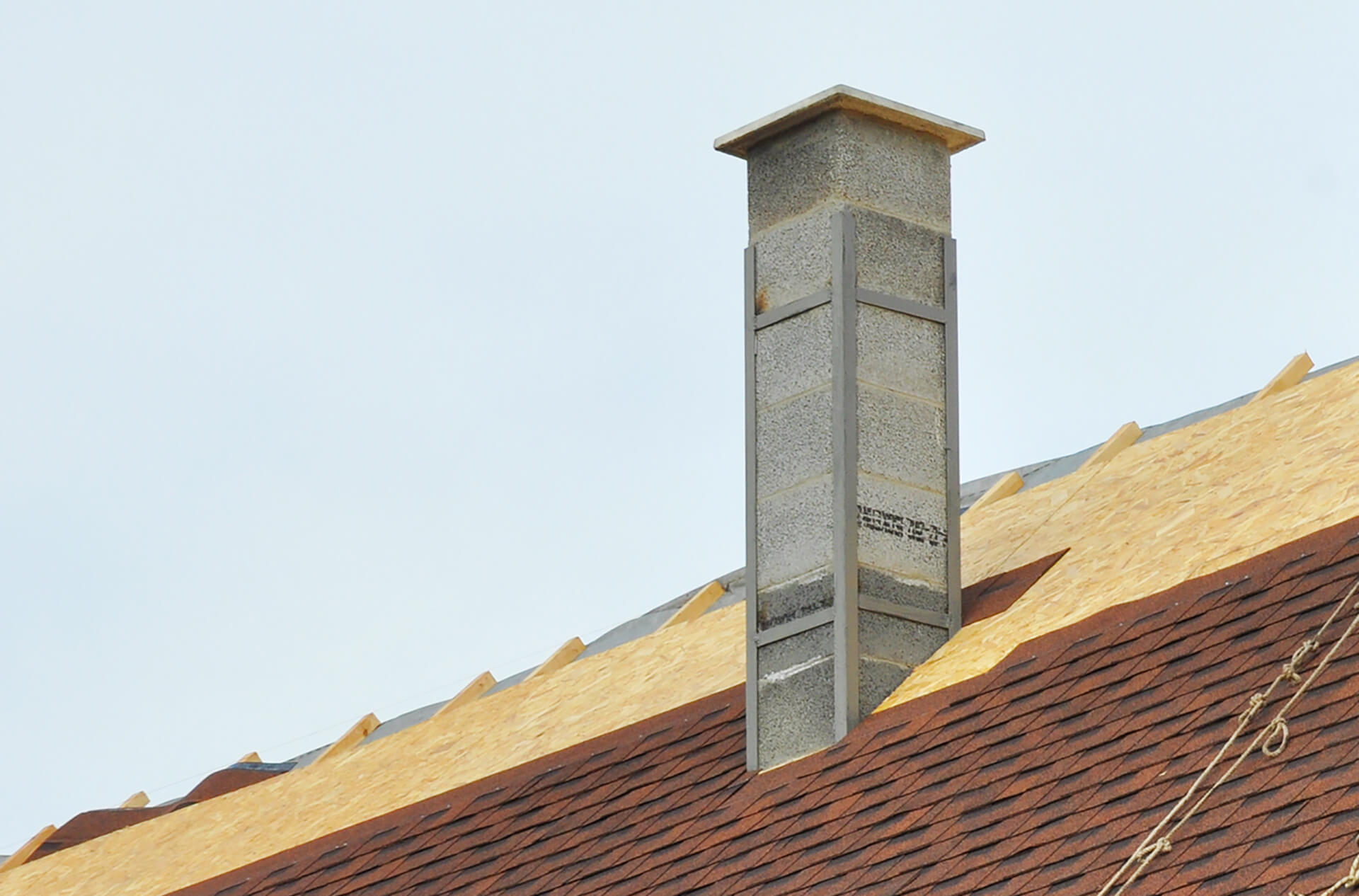 Chimney Repairs and Removal
For the safety and efficiency of your house or place of business, Taylor and Sons Roofing, Wakefield offers a thorough chimney repair and removal service. You can trust that we have the knowledge and experience necessary to complete the task successfully because we have been dismantling and repairing chimneys for more than ten years.
Since we are aware that every chimney is different, we take the time necessary to check your chimney before beginning any work. In this manner, we are able to recognise any possible issues and suggest the best course of action. In order to help you weigh your alternatives and come to a conclusion regarding your chimney repair or removal job, we also provide a free consultation.
After our examination is complete, we will provide you with a written estimate of the cost of the job. You may be confident that you're getting the most for your money since we never begin any work without gaining your permission.
Look no farther than us if you're searching for a trustworthy and knowledgeable chimney removal or repair business in Dewsbury. Contact us right now.