If you're a homeowner, it's essential to understand what roof maintenance is and why it's so important. Taylor & Sons Roofing has been providing expert roof maintenance services in the Wakefield area for decades. We have learned that regular inspections are necessary to ensure that your home or business will survive the storm season with minimal damage.
Is your roof in need of maintenance?
Roof maintenance is the process of inspecting your roof and fixing any problems before they become worse. Taylor & Sons Roofing recommends that you get a regular annual inspection for all types of roofs, even if there seems to be nothing wrong with it.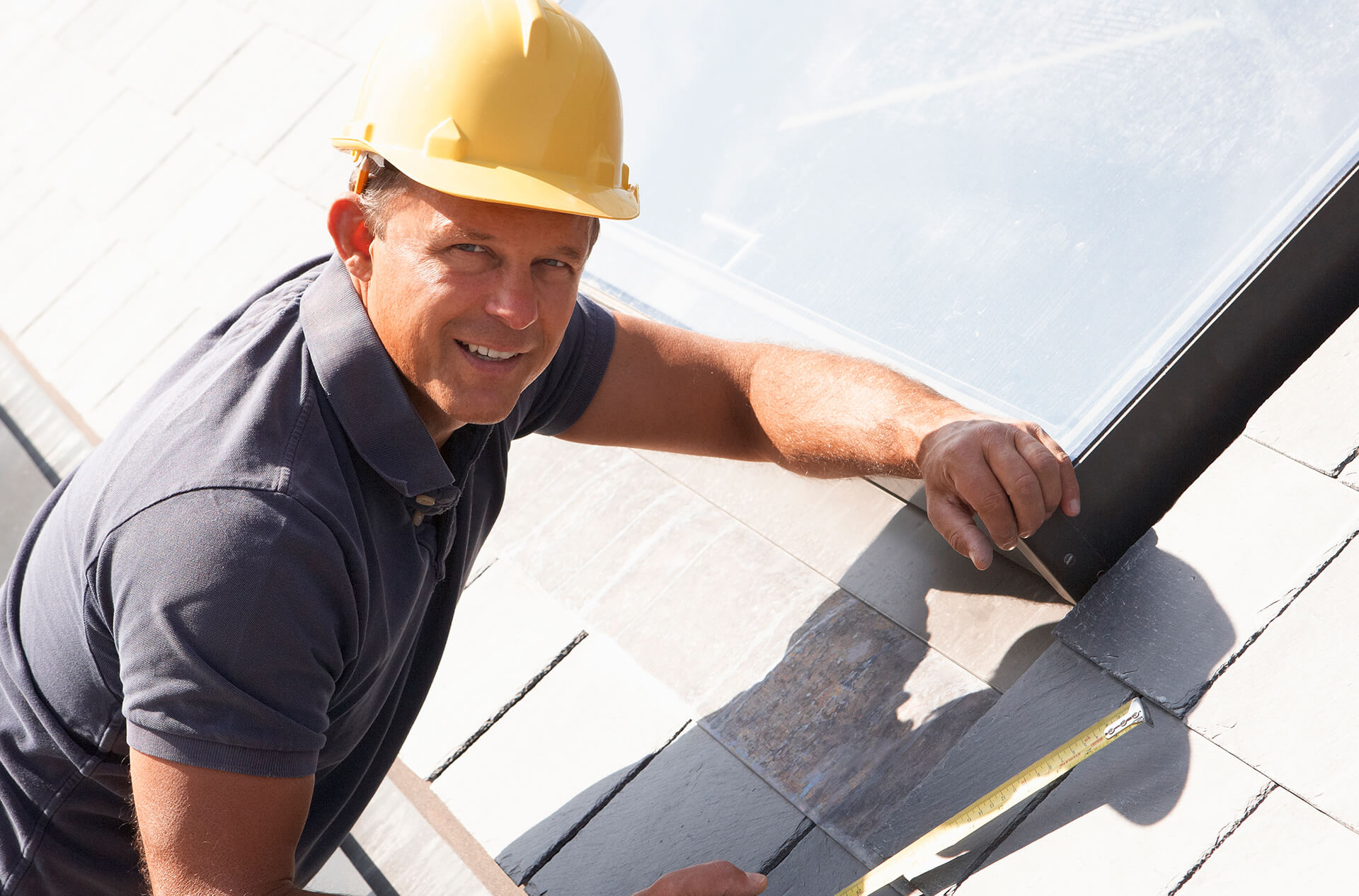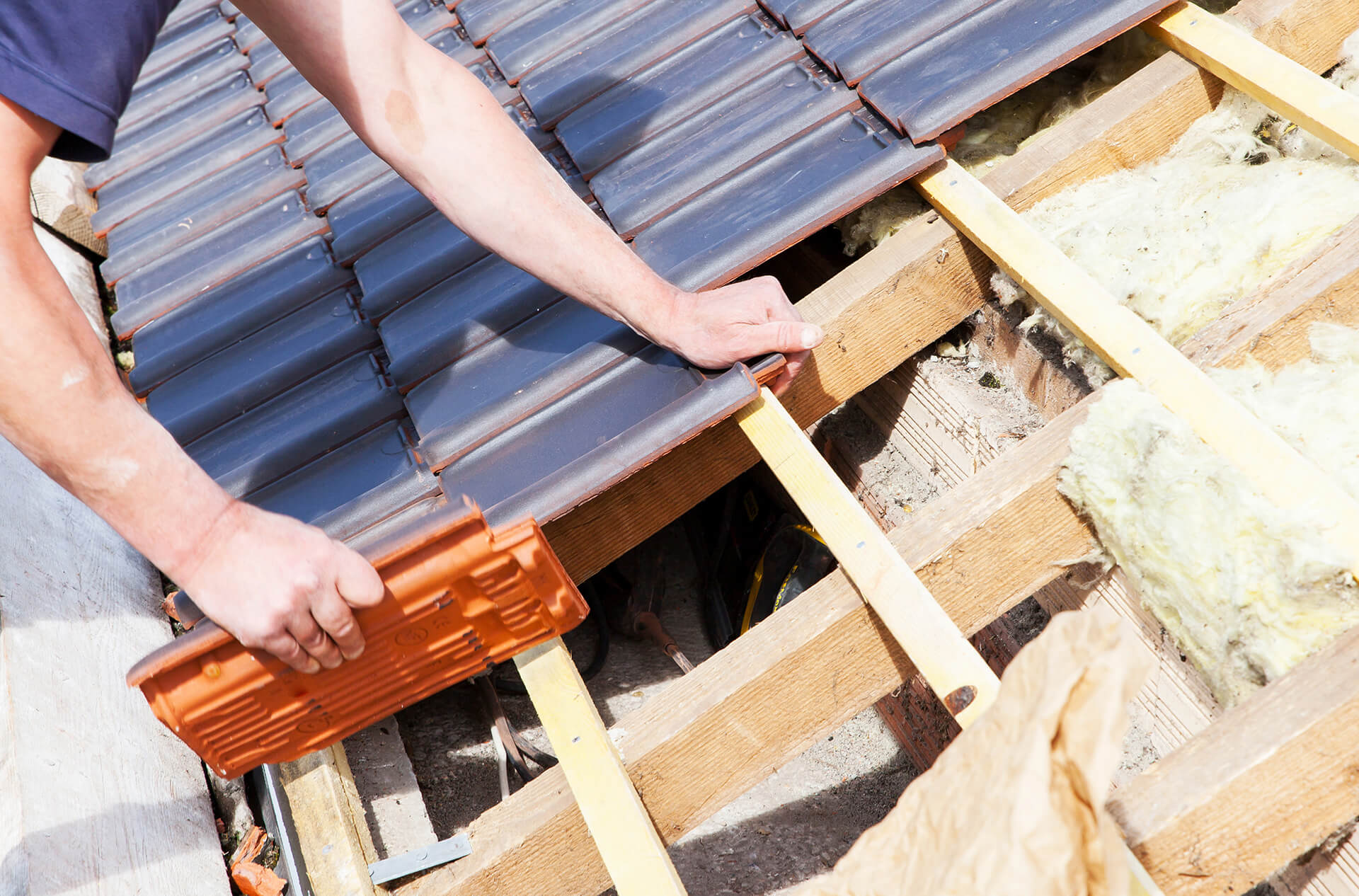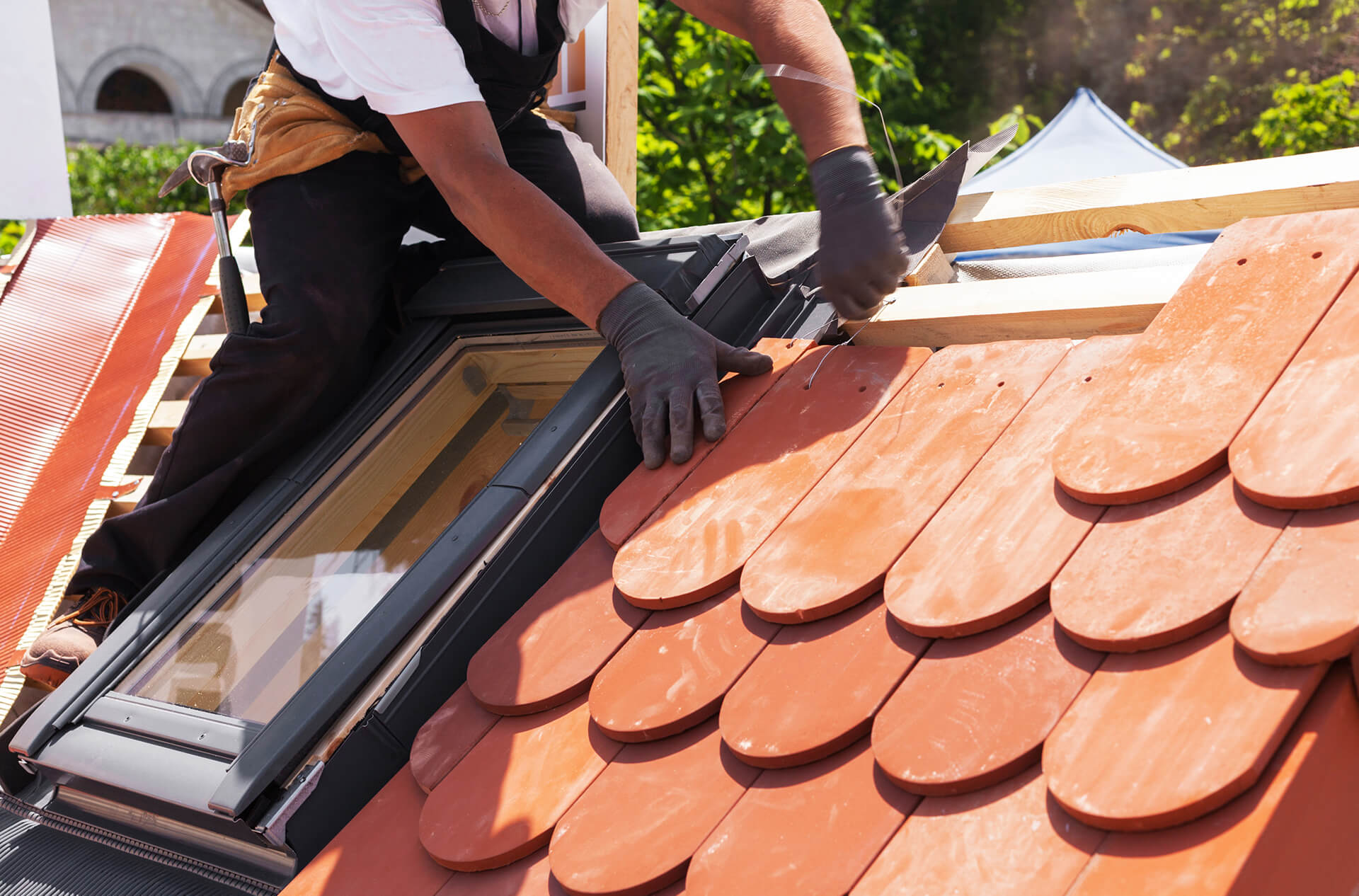 Benefits of Regular Roof Maintenance
There are numerous benefits to having your roof inspected every year by Taylor & Sons Roofing:
We can identify how much longer the shingles on your roof will last as well as what needs to be replaced now rather than later when more damage is done
Our inspections help us find weak areas in the structure which could lead to leaks or other severe issues down the road
A professional inspection from Taylor & Sons Roofing ensures that everything from gutters and vents to chimneys and flashings is in proper working order.
We can help you determine what products will be best suited to your roofs, such as ice and water shields or metal drip edge flashings.
When is Roof Maintenance Not Advised?
If there has been any damage to the shingles on your roof, Taylor & Sons Roofing recommends that you get it repaired before getting a thorough inspection done. This includes:
Missing granules due to high winds or hail storms
Damage from debris like tree branches falling onto the surface of the roof during storms
Cracked tiles caused by animals walking across them repeatedly over time (think birds nesting under roofs!)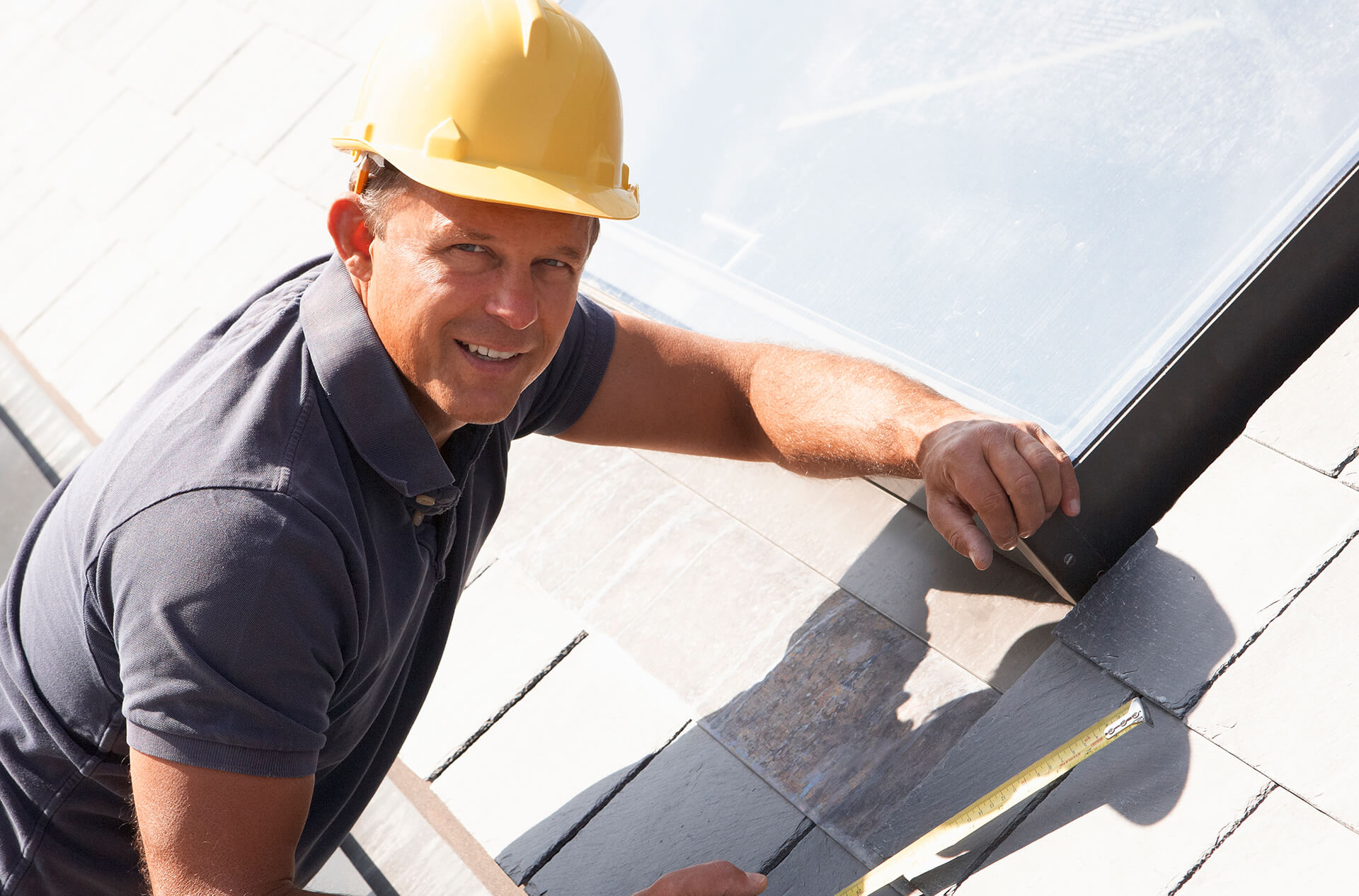 Types of Roof Maintenance
There are various types of roof maintenance Taylor & Sons Roofing offers for customers in Wakefield.
Roof Inspections and Surveys
A roof inspection is one of the necessary roof maintenance services Taylor & Sons Roofing offers to customers in Wakefield.
Techniques used during inspections and surveys are:
Visual inspections with conventional photography
Visual inspections and surveys are the most common roof maintenance service Taylor & Sons Roofing provides for our customers in Wakefield. Our technicians use conventional photography to take photos of roofs and report on the condition of any problems they find, including missing granules caused by high winds or hail storms; cracked tiles that have been damaged due to animals walking across them repeatedly over time (e.g., birds nesting under roofs!)
Thermographic infra-red photography
We also use thermographic infra-red photography to go over roofs. This type of roof inspection is ideal for revealing the condition of a roof's insulation, as it can identify any loss or damage occurring due to water penetration through small cracks and gaps in the roof mortar joints.
Moisture probe analysis
We can also use moisture probe analysis to perform roof maintenance. This type of inspection is ideal for finding any leaks that have developed in a roof and are causing damp patches, which means you're at risk of developing mould inside your property.
Electronic leak detection
We can also use electronic leak detection. This type of roof maintenance is ideal for testing the integrity of your roof's waterproof membrane, which protects it from water penetration and ensures that no dampness occurs inside your property.
Aerial drone photography and inspection
Taylor & Sons Roofing are roof maintenance experts in Wakefield. We can also use aerial drone photography and inspection to analyze the state of your roof. This type of roof maintenance helps check whether any areas require urgent attention, such as worn out shingles or laminated roofs.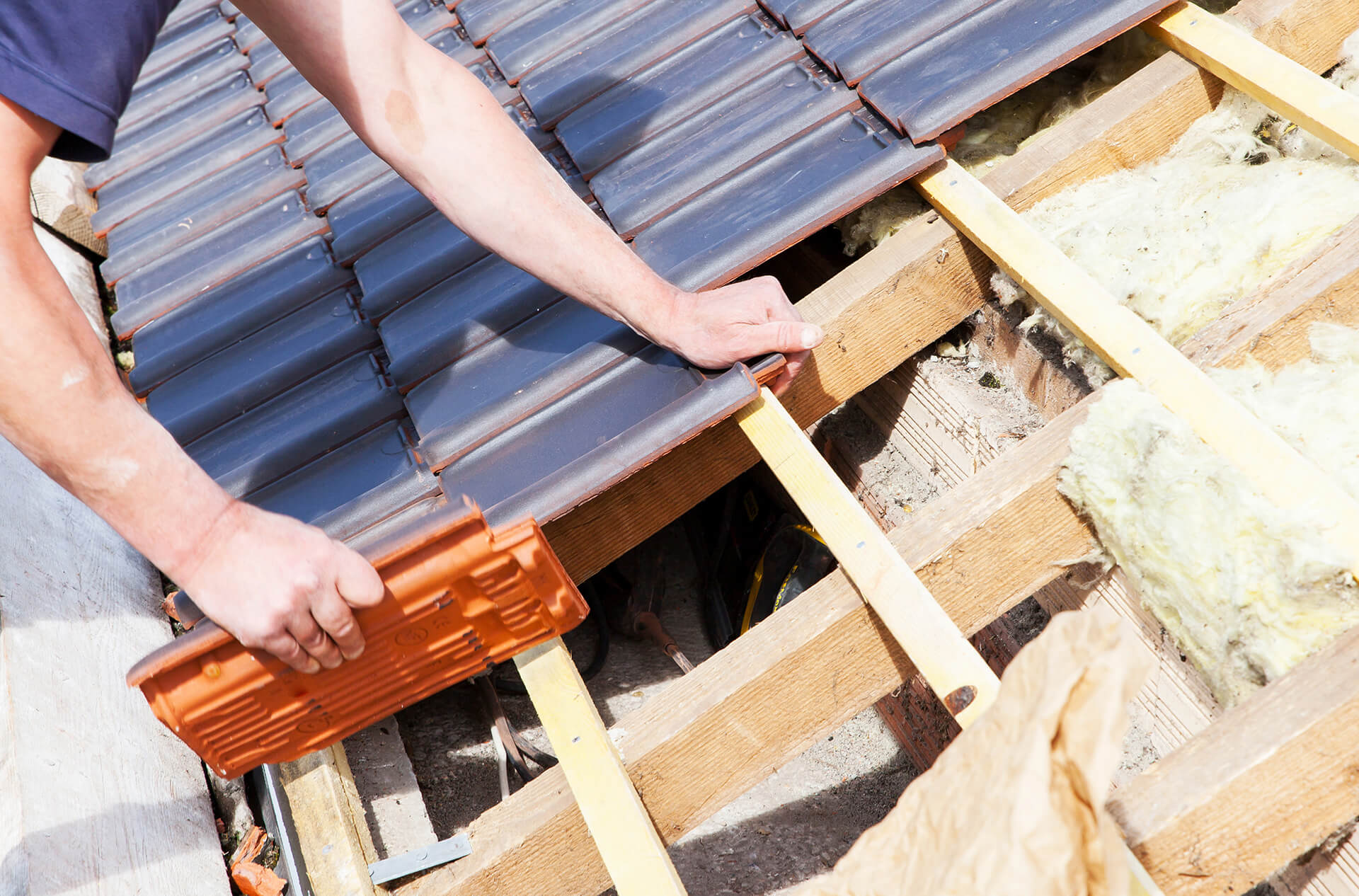 Another important aspect of roof maintenance is cleaning your roof regularly. Taylor & Sons Roofing can also help you with this type of roof repair service. We are experienced at using different techniques depending on the customer's needs – from pressure washing to removal chemistries – so everyone gets a clean slate for their home or business.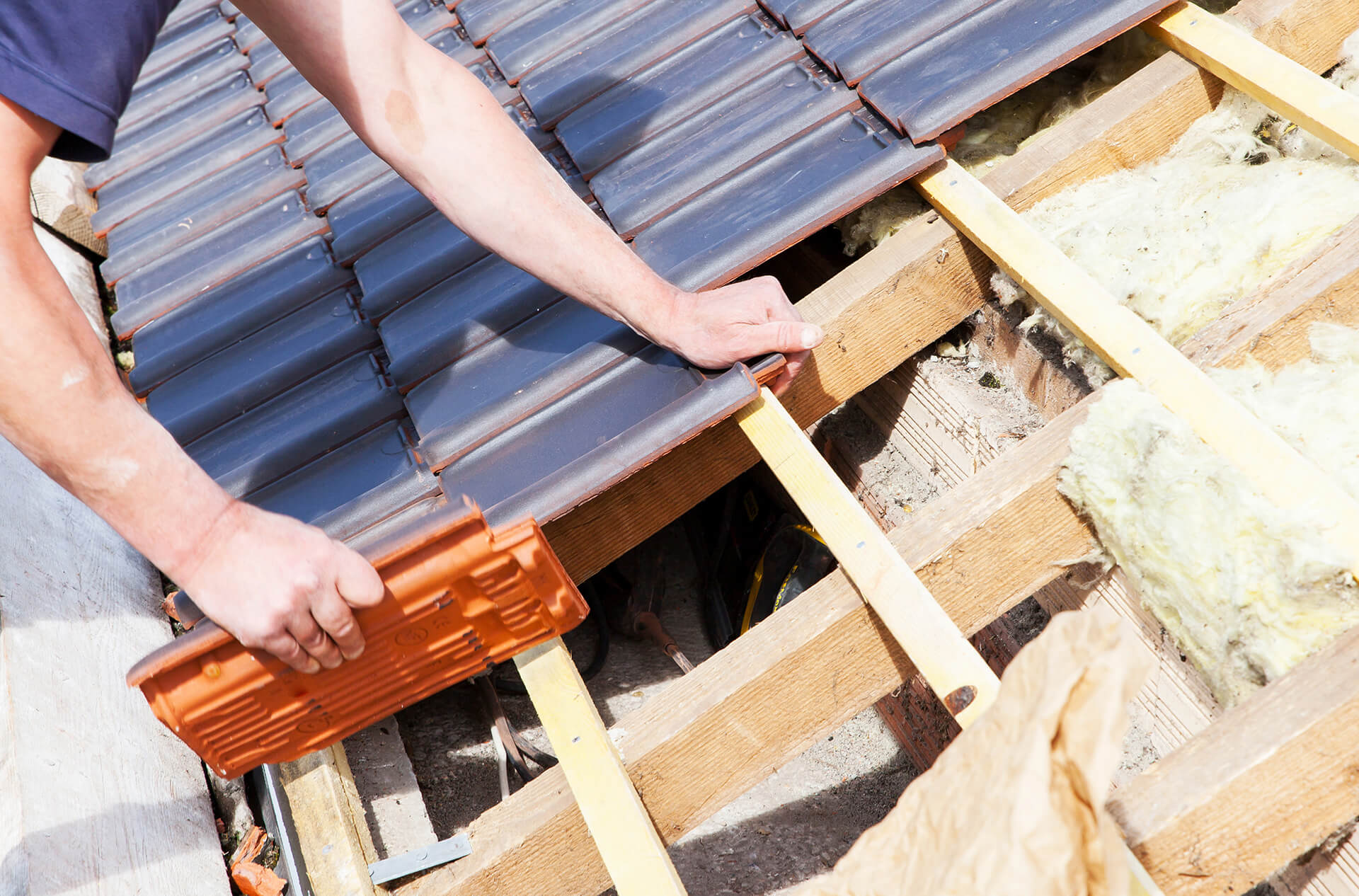 Roof maintenance is the periodical checking of all the vulnerable areas on a roof that could be susceptible to having a problem. Depending on the type of roof, whether it be residential or commercial, it will be annual, biannual, or quarterly maintenance. When our contractors from Taylor and Sons Roofing of Wakefield come out to do your roof maintenance there are certain things they check right away, some of which are listed below:
Inspect loose or missing caulking and all flashings: Caulking is essential to keeping the exposed area on top of the shingles and the metal flashing in brick walls and chimneys watertight.
Inspect the roof for animal intrusion: Small animals on your roof can cause severe damage to a home by either causing a leak, chewing on the electrical wiring (which is a common cause of house fires), or creating a biohazard with their waste. Hence inspecting the roof and fishing out these animals is necessary.
Check pipe boots for cracks and wear: Checking for cracks and wears in pipe boots is very necessary as they are the most common cause of leaking roofs.
Remove debris from the roof, valleys, and gutters including sticks and leaves: If debris, such as leaves and sticks, are left on your roof, it can create a problem for you. Hence, checking and removing these accumulated debris from your roof is important.
Have your chimney inspected by a chimney sweep: It is extremely important if you burn wood to have your chimney inspected every year.
Roof maintenance is critical to keeping the roof in watertight condition and preventing roof problems. Identifying and repairing roof problems early will help provide a roof system that is long-lasting. Roof inspections should be performed regularly by trained roofing professionals like our experts at Taylor and Sons Roofing of Wakefield, preferably on a biannual basis. Detecting roof problems early makes repairs manageable before they become serious.
Roof Maintenance and inspections should also be carried out after extreme weather events, such as hurricanes, hailstorms, and tornadoes. Regular roof maintenance helps you to control damage to your home and extends the lifespan of your roof.
Investing in roof maintenance goes a long way towards the long-term health of your roof. Even with a properly installed roof, it's important that you have at least an annual maintenance inspection. When you get an annual maintenance inspection potential problems are caught, your roof's lifespan is extended, and you get peace of mind.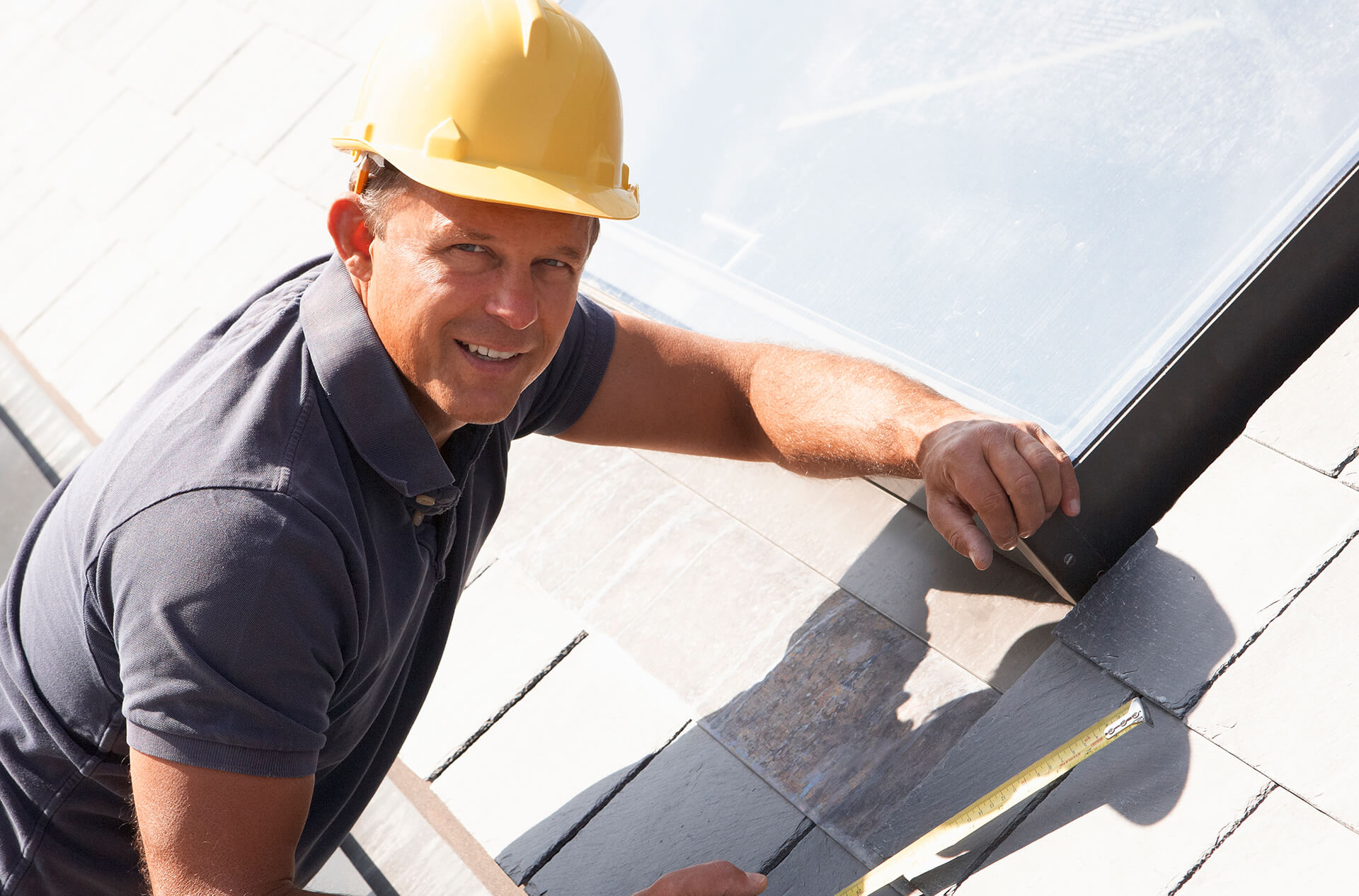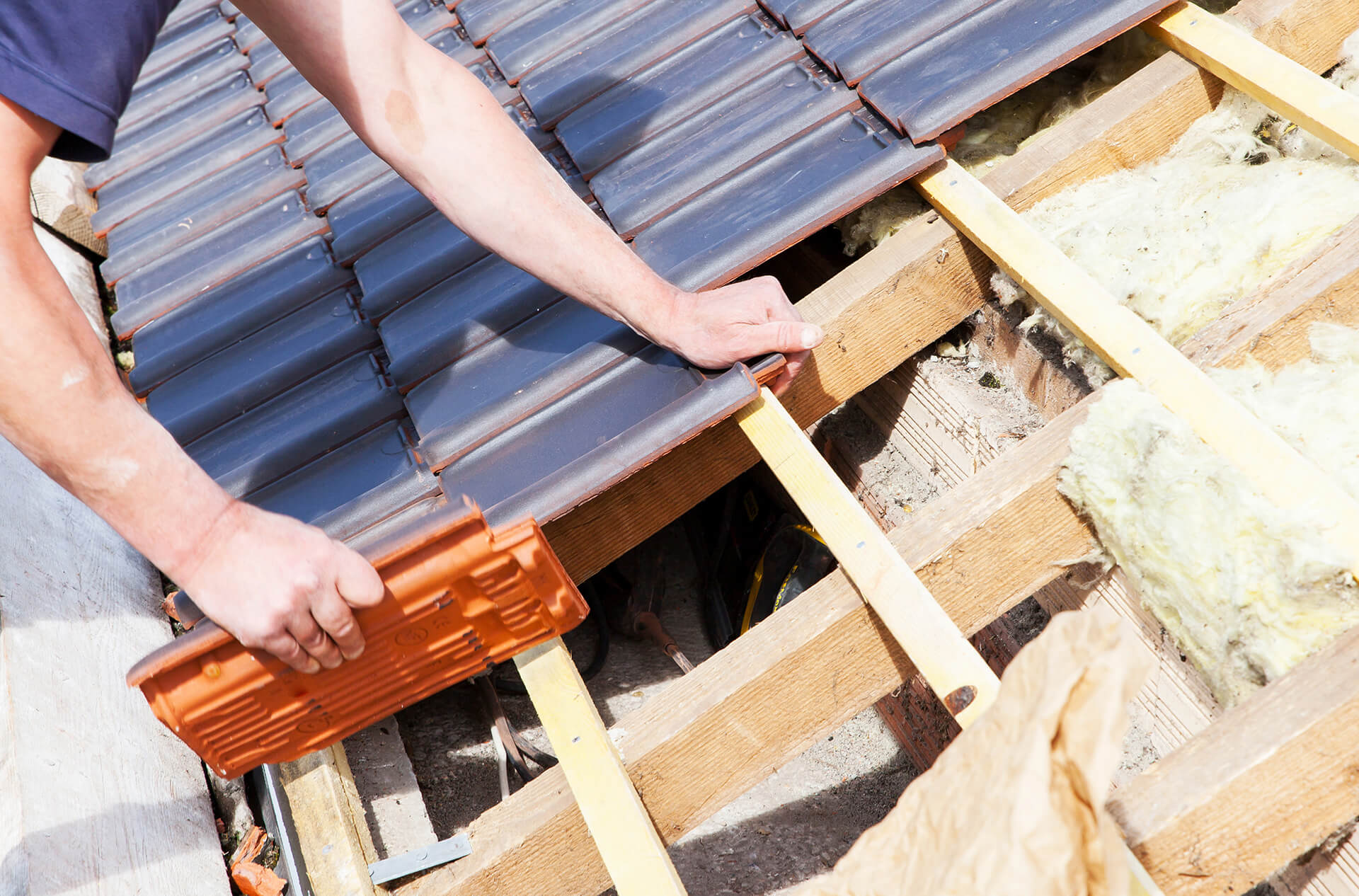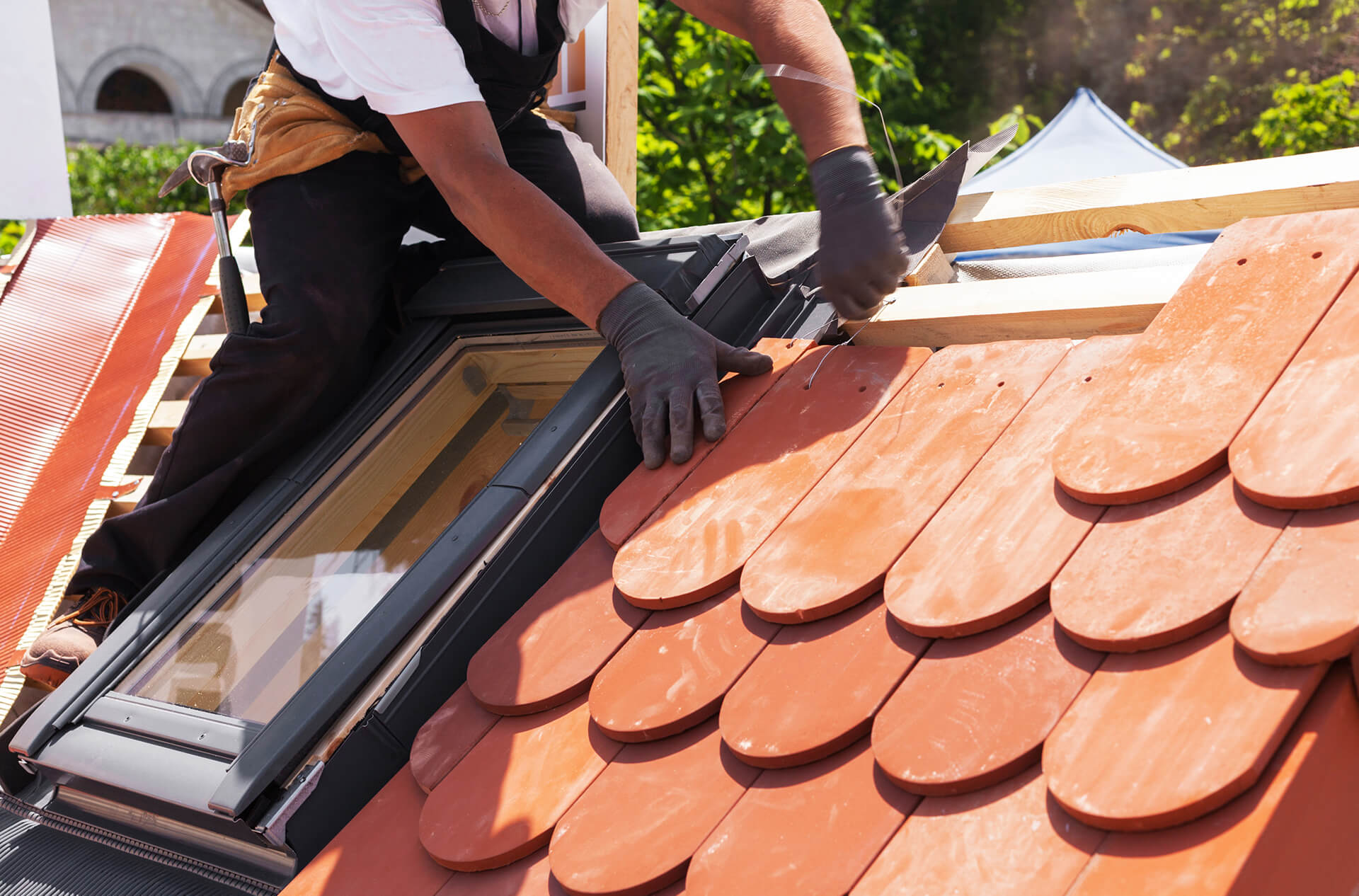 Benefits Of Roof Maintenance
Some of the major benefits of regular and proper roof maintenance are as follows:
1. Damage Control
The avoidance of costly repairs is perhaps the biggest benefit of sticking to a rigid maintenance routine. A minor issue that's left untouched can turn into a major issue in just a matter of a year or two. Homeowners who neglect their roofs typically aren't aware they even have a roofing problem until the situation has caused extensive damage. By undertaking routine maintenance, you can easily spot and address burgeoning issues before they become a threat.
2. Extended Roof Life
Your roof is one of the biggest investments you have. A routine as simple as annual roof maintenance will maximize your roof's lifespan. Proper maintenance and repairs help you extend your roof's service life and avoid the risk of premature roof replacement, thus allowing you to maximize your investment. Maintenance is critical if you want to protect your roof's lifespan.
3. Energy Efficiency Boost
Energy efficiency is becoming more and more important to homeowners. As a premier general contractor, we advise our customers to keep their roofing systems in tip-top shape at all times. By doing so, you can ensure better insulation at home and effectively reduce energy loss, which results in lower energy bills.
4. Healthy Living
Roofs left in a state of disrepair often fall prey to leaks. Chronic leaks can lead to interior mold and mildew growth, which poses a health risk. With regular maintenance check-ups, you can spot problem areas, address them promptly and avoid these health hazards.
The Costs of roof maintenance differs due to several factors. Depending on the type of maintenance (whether it's full on roof repair or roof cleaning and inspections), roof maintenance costs can run anywhere from £150 to £400 for minor maintenance, £1000 for moderate maintenance and up to £7,000 for major maintenance. For commercial roof maintenance, assuming your roof is 15,000 square feet in area, you can expect to spend around £450 for an annual roof maintenance visit.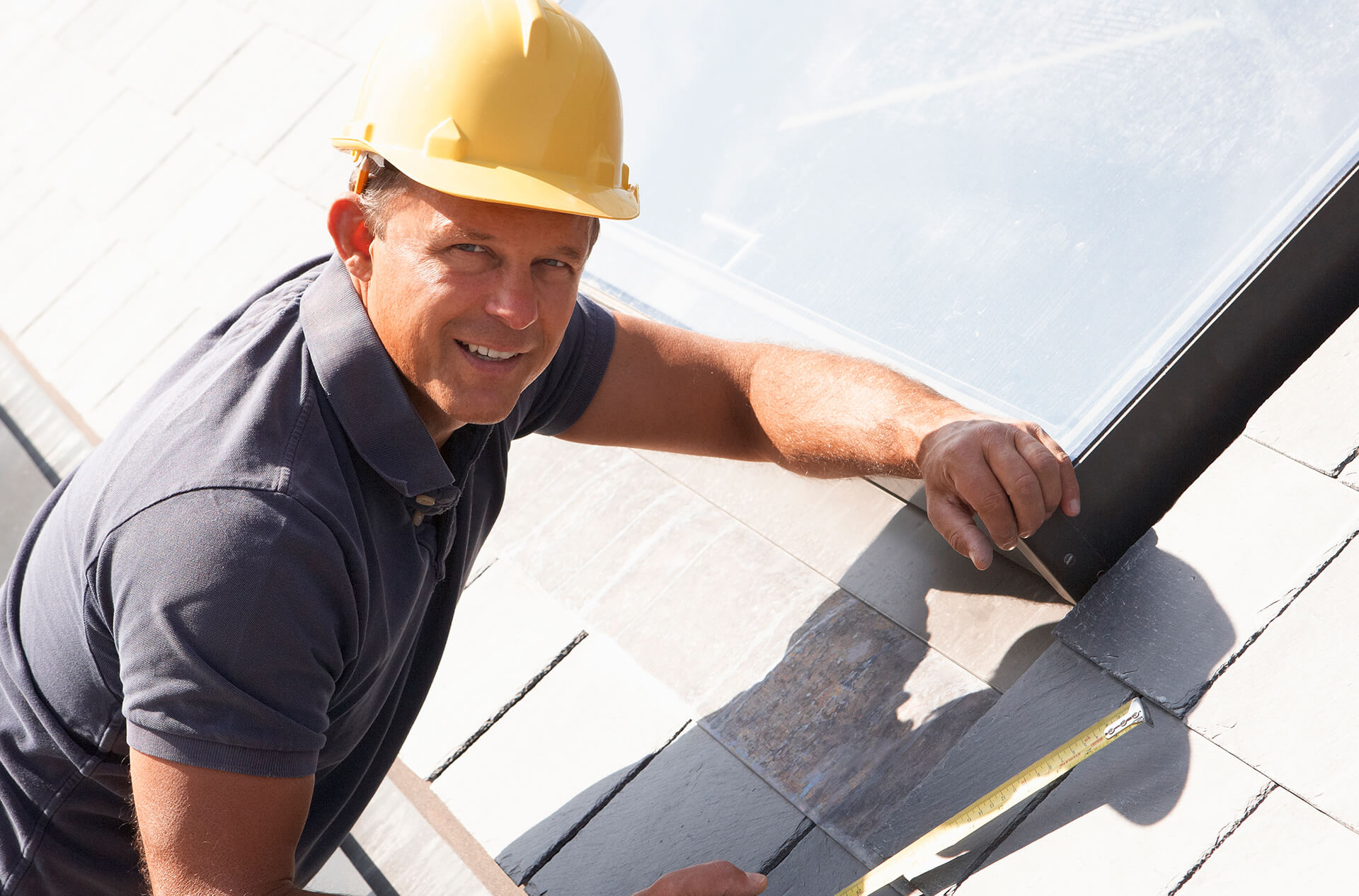 Frequently Asked Questions
Why is maintaining your roof important?
Your roof provides you with defense against wind, rain, snow, hail and heat. Every day your roof is exposed to weather hazards and other elements, all of which contribute to its damage and deterioration. The primary cause of roof problems is a poorly maintained roof. Hence why proper and regular roof maintenance is important.
What should I look for when inspecting a roof?
When inspecting a roof, look for algae, moss, or piles of leaves, check for damaged, missing, or old shingles, look for buckled or curled shingles, investigate your attic for signs of water leakage, cracked caulk or rust spots on flashing and cracked and worn rubber boots around vent pipes.
How often do you need to maintain your roof?
When it comes to house repairs and maintenance, the roof is often overlooked because most homeowners know that the average lifespan of a roof is around 20-25 years. This is only true if your roof is well maintained and inspected at least every 3 years.