Taylor & Sons Roofing Wakefield
Looking For The Best Roofers In Wakefield?
Then Look No Further!
Here at Taylor & Sons we are a specialist roofing Company
New Roofs – Roof Replacements – Roof Restorations
Flat Roofs – EPDM Rubber Roofs – Fibreglass Roofs
Roof Repairs – Chimney Repairs – Guttering – Fascias & Soffits
Supply & installation of Natural and Man-made Roof Tiles
Including
Natural Slate Tiles – Concrete Tiles – Clay Tiles
Metal Roof Tiles – Lightweight Tiles – Reclaimed Roof Tiles
We are Professional Roof Contractors that Operate around Wakefield and the Surrounding Local Towns & Villages.
Call Us Now for a Free Quotation and Friendly Advice.
Taylor & Sons Roofing Wakefield has always been built on reliability, trust, and customer satisfaction, where our priority is to obtain repeat business through recommendations, and this has served us well over the years. We are professional roofers that produce quality work for our clients. You are welcome to view our previous work and talk to our customers that we have had the pleasure in serving before. We do not cut corners, every roof is important to us, whether a new roof or a roof repair, you can guarantee that the job will be done right, and we only use the best roofing materials on the market!
Our reputation and business is second to none! We are easy to deal with, and genuine. We are not in the habit of letting people down, we turn up when we say, our team is always polite, considerate and no extra work will be completed without your consent. No nasty surprises, everything will be discussed beforehand.
You can call us anytime for free advice and book a FREE quotation appointment.
Taylor & Sons Roofing Wakefield is a family owned business based in Wakefield, West Yorkshire With 20 years of experience and knowledge in all types of roofing work. We serve both domestic, and commercial clients throughout Wakefield, surrounding towns, and villages. Our excellent recommended roof contractors will accommodate any size roof job, regardless of the project size, budget or building or scope. No job is too big or too small for our Wakefield roofing company
Whether you need a new roof replacement for your house or business premises, have a roof leak, missing tiles, extensive weather damage to your roof, then call our professional roofing team. We can provide a fast response to all your roofing requirements, fast and efficiently!
You can be rest assured that our Wakefield roofers are properly trained to the highest standards, with all the right roof accreditations. So you can sit back and relax knowing that your roof is being installed or repaired by experts. We value all our customers and their feedback.
We serve Wakefield and all the surrounding area. We offer high quality roofing services at very competitive prices, and we only use well known and tested roof products that we can vouch for. All our services and roof products are guaranteed.
Fully licensed, bonded and insured with industry leading manufacturer warranties.
The best customer service in the business, no joke! Check it out by yourself right now.
Fantastic financing options including low interest and zero-down offers.
The highest quality products and certified roofing technicians on every project.
Emergency roofing service
1-800-345-6789
Taylor & Sons Roofing Wakefield offers a select range of roofing materials for when you require a new roof replacement for your home, business premises or industrial building. Together with our professional advice, guidance and expertise, we are a winning combination for all your individual roofing requirements. We are available for free consultation appointments, and ready to tailor a solution, and plan of action specifically for your specific roof. We together with some of the major roofing manufacturers that produce the best quality roof products, Including:
Marley Roof Tiles – Redland Roof Tiles
Edilians Roof Tiles – Sandtoft Roof Tiles
Tudor Roof Tiles – Keymer Roof Tiles
Koramic Roof Tiles – Forticrete Roof Tiles
When it comes to roofing, there is a wide variety of options for you and your property. While we take care of the roof installation process from start-to-finish; our team also specialises in providing customer care throughout all stages, so that every aspect can work towards ensuring maximum value on completion! Whether looking into slate or concrete tiled roofs, or roofs made out different materials such as metal, synthetic or rubber roofing which may suit a particular building type better, it all boils down to quality and installation technique, which there is no one better than Taylor & Sons Roofing Wakefield.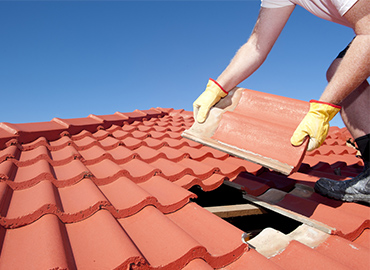 We offer a wide range of services to help you with your roof repair requirements. We offer free advice on all types of roofs, so whatever the problem is we can arrange for one of our professional roofers to call out and assess what needs doing. Our roof repair services include leadwork, flat roof repairs and replacement, slate repairs and replacement, clay-tiled roof repairs and replacement, chimney work, guttering work, etc. And if you're in need of some advice or simply want some professional help and guidance with your current roof project – call us today. We will be happy to visit the site and discuss ideas and point you in the right direction.
If you're in need of roof repair services, don't hesitate to contact us today. We'll be happy to help you get your roof repaired quickly, efficiently, with quality materials and at the best price possible. We are Wakefield's number one roof repair service!
We understand that when your roof starts leaking, the first thing you want to do is have it fixed as soon as possible. That's why we offer high-quality roof repair services for homeowners, and business owners in the Wakefield area.
Our roof repair services include leak repairs, tile repairs, gutter repairs, and chimney repairs. We also offer a 10-year warranty on all of our roof repair services, so you can be sure that your roof is in good hands.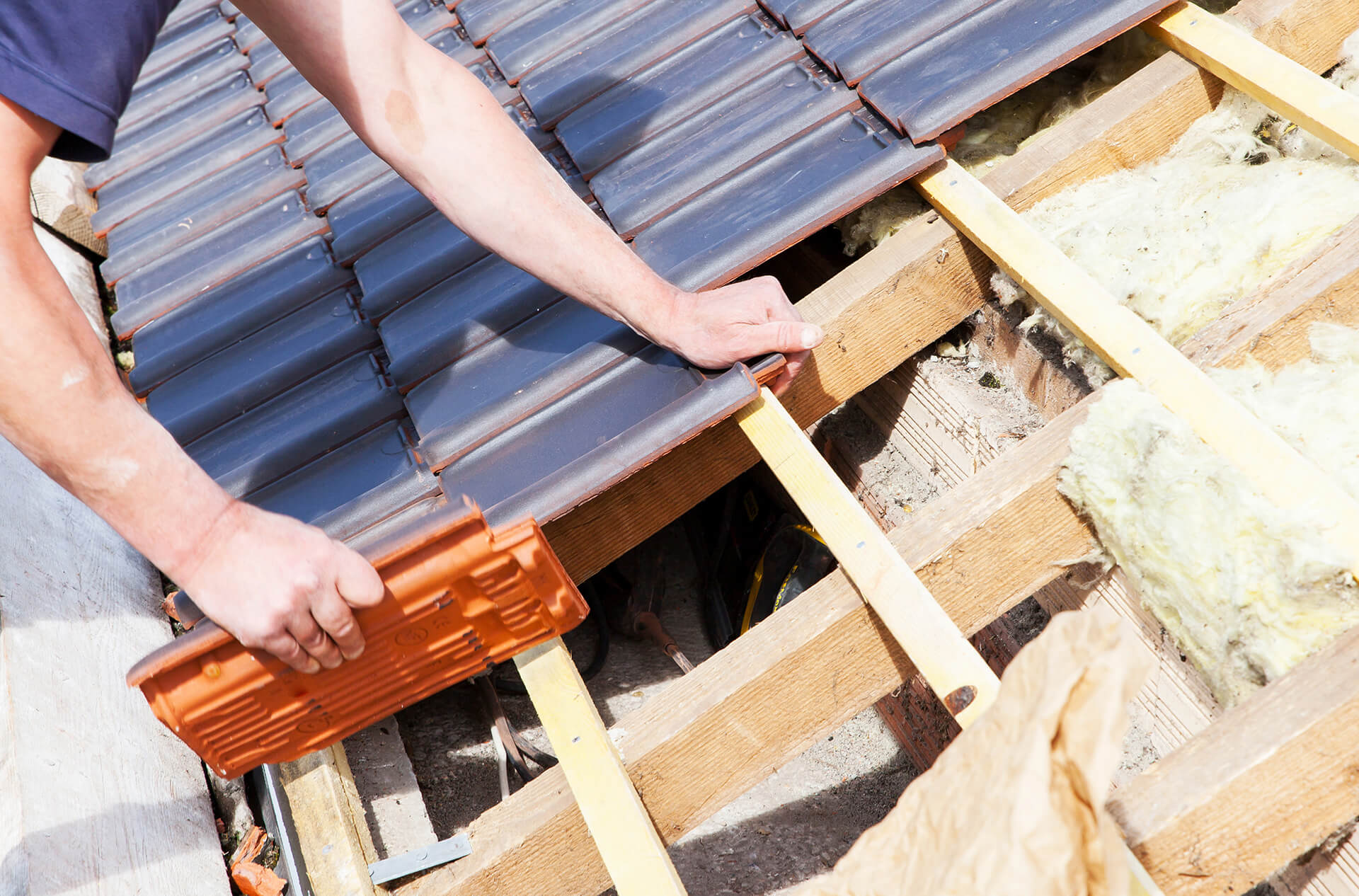 We're proud to offer a 100% satisfaction guarantee on all of our services, so you can be sure that you're getting the best possible service. If you're not completely satisfied with our work, we'll be happy to refund your money.
If you're in need of roof repair services, don't hesitate to contact us today. We'll be happy to help you get your roof repaired quickly and efficiently. Thank you for choosing Taylor & Sons Roofing Wakefield
FAQ About Our Roof Repair Services
Q: What type of roofs do you repair?
We can repair any type of roof, including concrete tiled roofs, metal roofs, rubber roofs, flat roofs and slate roofs.
Q: What is the process for getting a roof repaired?
The process for getting a roof repaired is simple. Just contact us and we'll send someone out to assess the damage and give you a quote for repairing the roof. Once you approve the quote, we'll get to work repairing the roof straight away.
Q: What is the warranty on your roof repair services?
We offer a 100% satisfaction guarantee on all of our services, so you can be sure that you're getting the best possible service. If you're not completely satisfied with our work, we'll be happy to refund your money.
Any roof in the UK is subject to a lot of wear and tear due to its location in a wet, windy climate. As a homeowner or business landlord, you will need to maintain the performance of your roof by regularly checking for defects. It's also important when taking on these types of jobs that you don't put yourself in danger so make sure there are no potential hazards around; if you feel uncomfortable about doing them alone, getting help would always be useful. The first task should always be assessing the situation and seeing what tools you might need for certain jobs safely. Keeping gutters clear means clearing out leaves and making sure that rainwater is being drained away.
Flat roofs need more regular maintenance than other types of roofing, as they are the least protected from the elements. If there is a flat roof on your building that doesn't have any tiles or concrete covering then you will want to make sure that it's repaired quickly after the damage has occurred. It may be best to contact a company who specialises in flat roof repair services to get professional help with this job. A tiled or sheeted surface will require less upkeep but it will still be important if any problems do occur for them to be dealt with swiftly by our professional roofers. A good tip for seeing if your tiled surfaces are working correctly is tapping the tiles before rainfall – if water starts coming through, it is a sign that you need to get them looked at by professionals.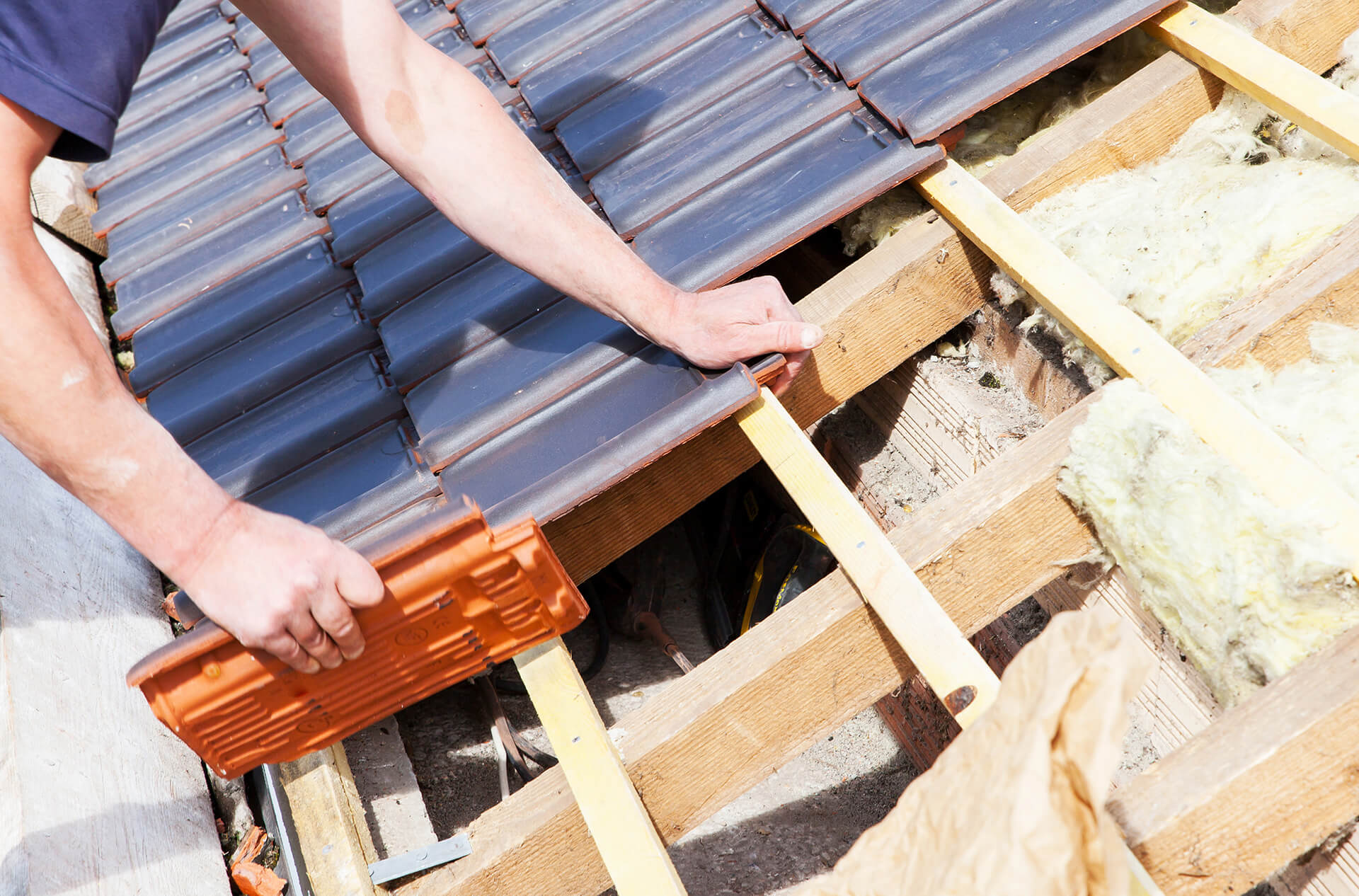 If you do not want to go through the hassle and dangers of inspecting your own roof surfaces, then please leave to our professionals! We offer a roof inspection service in Wakefield. This incorporates a full health check of your roof surface, guttering system, and fascia and soffits, we can even check over your chimney stack if you require. Call now to book a roof Inspection service
Residential Roofing Services
There is more to residential roofing than just having a new look, the recent economic instability has added pressure on family budgets. Having your old roofs repaired can save you up to 50% compared with re-roofing your home. While re-roofing or installing a new roof system will provide increased thermal insulation and energy savings over the life of the roof; having an existing roof repaired will save money in the short term and also save energy providing similar savings over time. It is important to keep them well maintained as neglect can cause permanent damage that leads to further costly roof repairs.
When it comes to finding out if your house roof needs repairing or replacing, or finding out if you need new tiling, additional insulation, or a completely new roof, the easiest way to assess this is by having a survey carried out by one of our qualified roofers in Harrogate.
The type of material used in your house will also impact the cost. If you have a slate roof, for example, it's important to note that these roofs are hand-built and require highly skilled workers which means they are usually more expensive than other kinds of roofs. However, if you choose an alternative product such as concrete tiles, or even reclaimed tiles, then you can save on costs if your budget is fixed. Call us to discuss, and we will give you our opinion, and some options on the most cost-effective solutions for your residential home roof.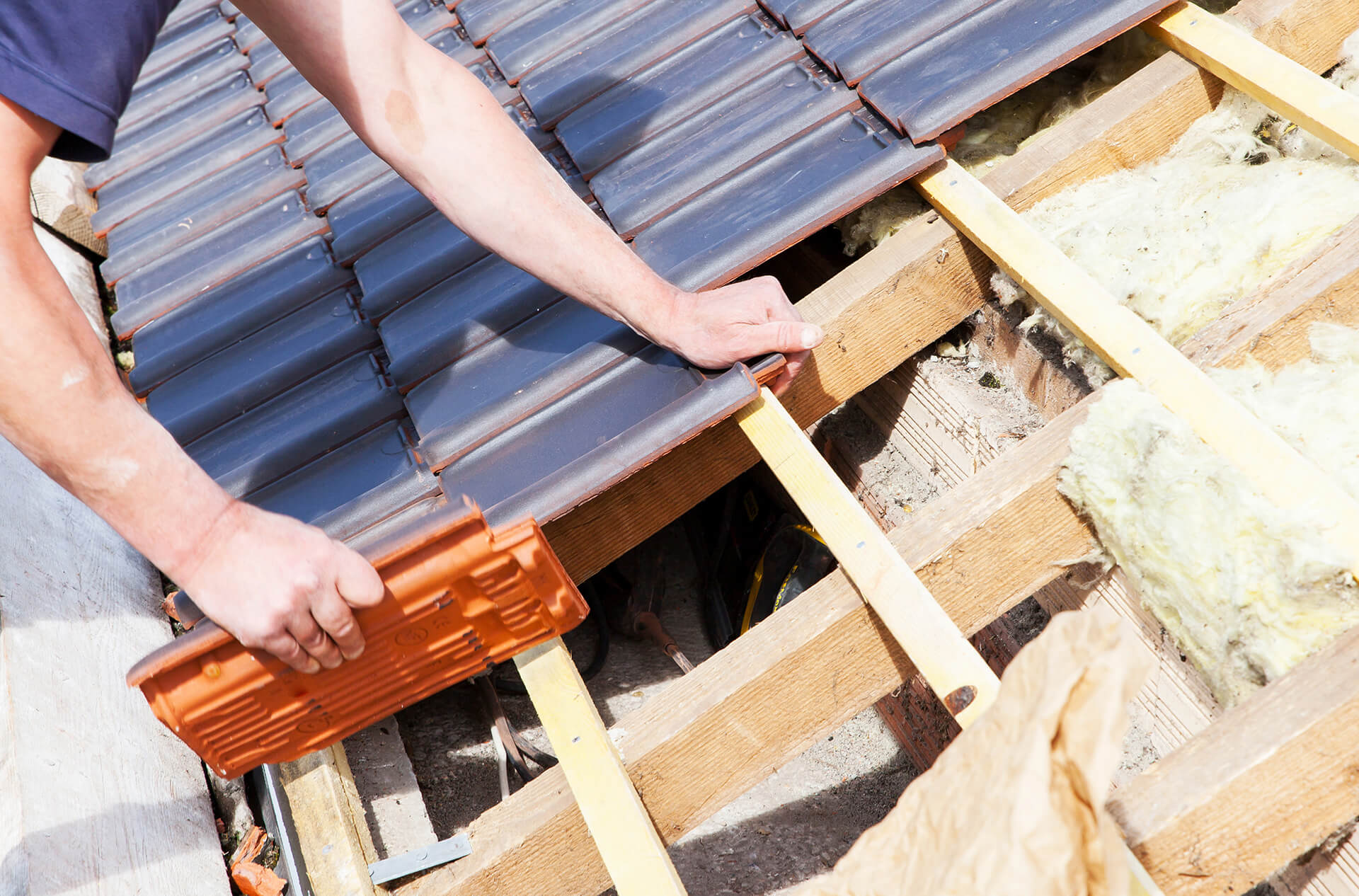 We understand that not every business is the same, so we offer a variety of commercial roofing options to choose from in Wakefield. We can install a new roof or repair an existing one, and we also offer a variety of materials to choose from, including metal, asphalt, rubber, and tile. We also offer a wide range of colours and styles to choose from, so you can find the perfect roof for your business.
Commercial roofing services are a vital part of any business. Making sure that your roof is in good condition is essential for the safety of your employees and customers, as well as for the protection of your property. At Taylor & Sons Roofing Wakefield, we offer a wide range of commercial roofing services to meet your needs.
If you're looking for a quality commercial roof that will protect your business for years to come, then call us today. We'll provide you with a free estimate and answer any questions you may have about our commercial roofing services. We look forward to working with you!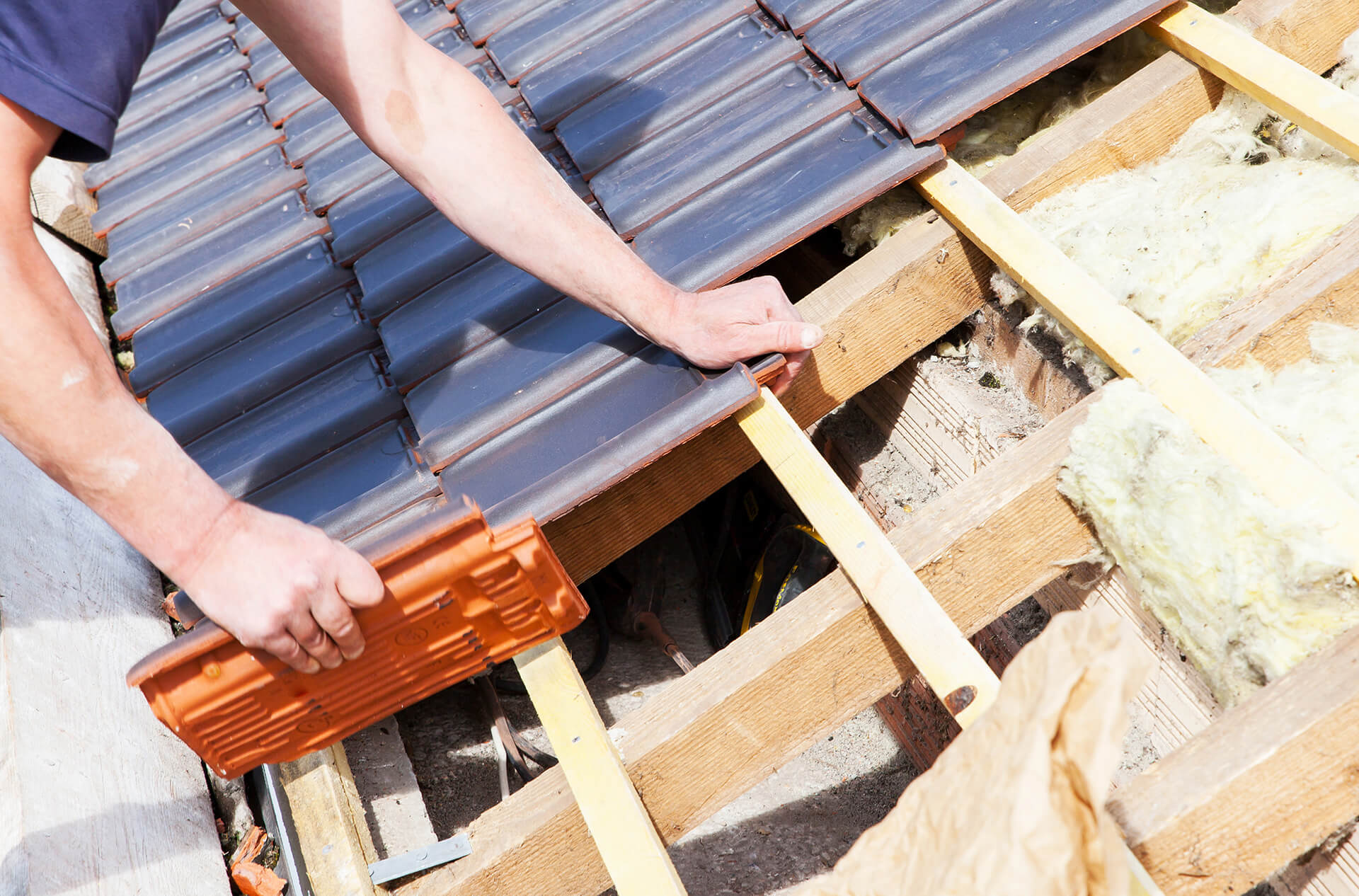 Rubber Roofing EDPM – Firestone
Epdm rubber roofing is a good choice for flat roofing as it provides many advantages.
EPDM also known as ethylene propylene diene monomer, is a type of synthetic rubber that has been used in the roofing industry since 1974. Its unique physical properties and chemical resistance to UV rays and oxidation make it an excellent choice for most homes and facilities. It offers superior tear and puncture resistance, which means it resists damage from hail, ice storms and even insects such as termites. EPDM Rubber can withstand extreme changes in temperature ranging from-40°F to +180°F (-40°C to +82°C), plus its ability to remain flexible at low temperatures makes EPDM ideal for flat roofing applications. EPDM is also ideal because it can stretch up to 300% and return back to its original shape, which means that it expands and contracts with your roof as temperatures change. This allows the sealant bead to remain soft without shrinking or cracking over time, ensuring a long-lasting watertight barrier. Plus, most EPDM products have been tested by Underwriters Laboratories (UL) for use on low sloped roofs, meaning they are approved for a UL Class A fire rating – a big benefit when you think about how much heat is created during a house fire.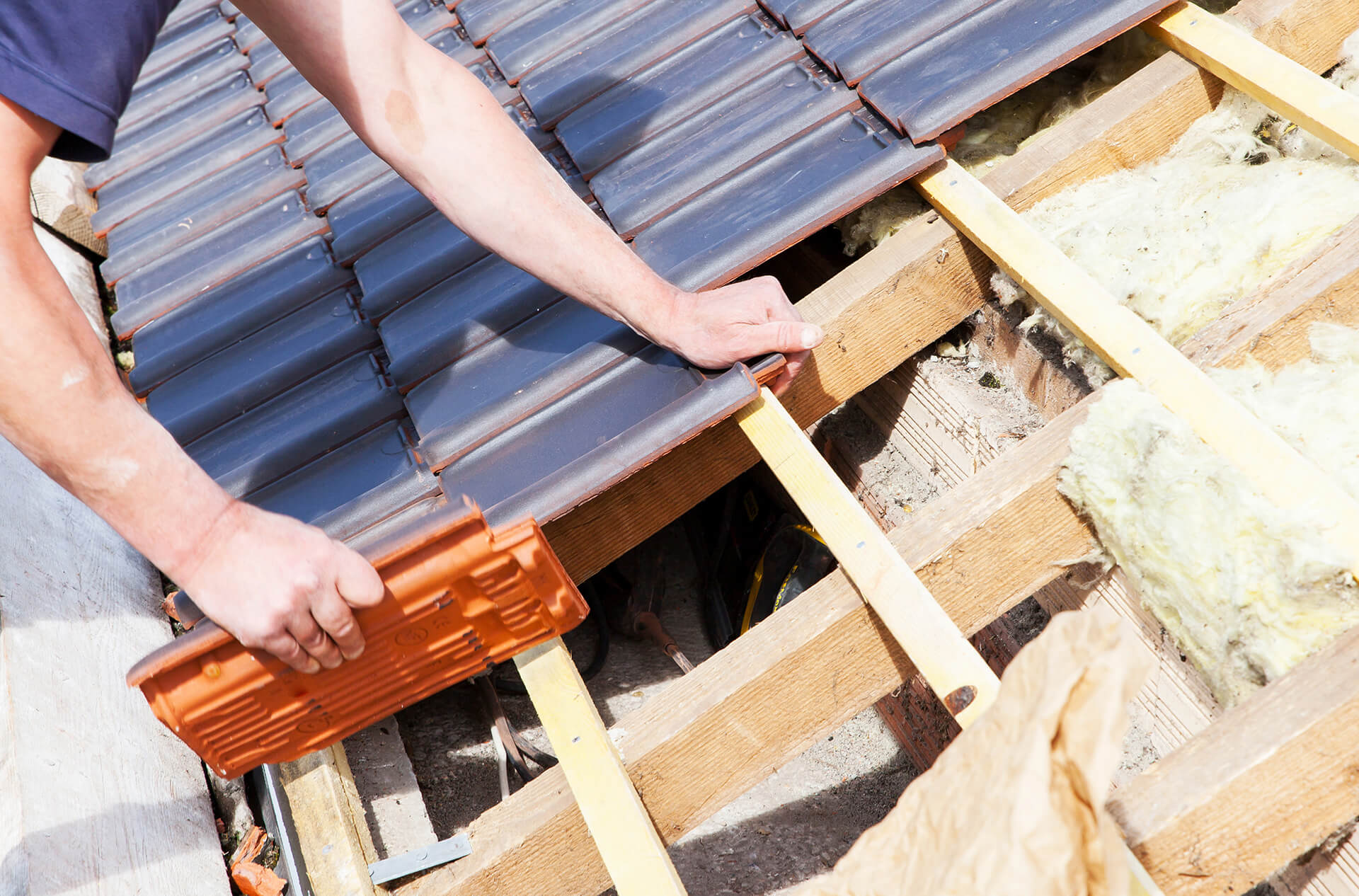 There are three main types of flat roofs: asphalt, bituminous waterproofing, and PVC. Asphalt is the most common type and is usually made of layers of asphalt felt or membrane. Bituminous waterproofing uses a layer of bitumen as the waterproofing agent, while PVC is a synthetic resin that is used to create a durable, water-resistant roof.
Each type of flat roof has its own advantages and disadvantages. Asphalt is the most affordable option and can be applied to any type of structure. However, it is susceptible to damage from ultraviolet (UV) light and weathering, which can result in leaks. Bituminous waterproofing is not only the most durable option but also has excellent fire resistance. PVC roofs are environmentally friendly, require less maintenance than asphalt flat roofs, and allow for larger spans with less material waste; however, they are more expensive than other options. We can visit your property and assess the building of which you would like a flat roof and advise you on your available options. It all depend on your budget and how long you want the flat roof to last.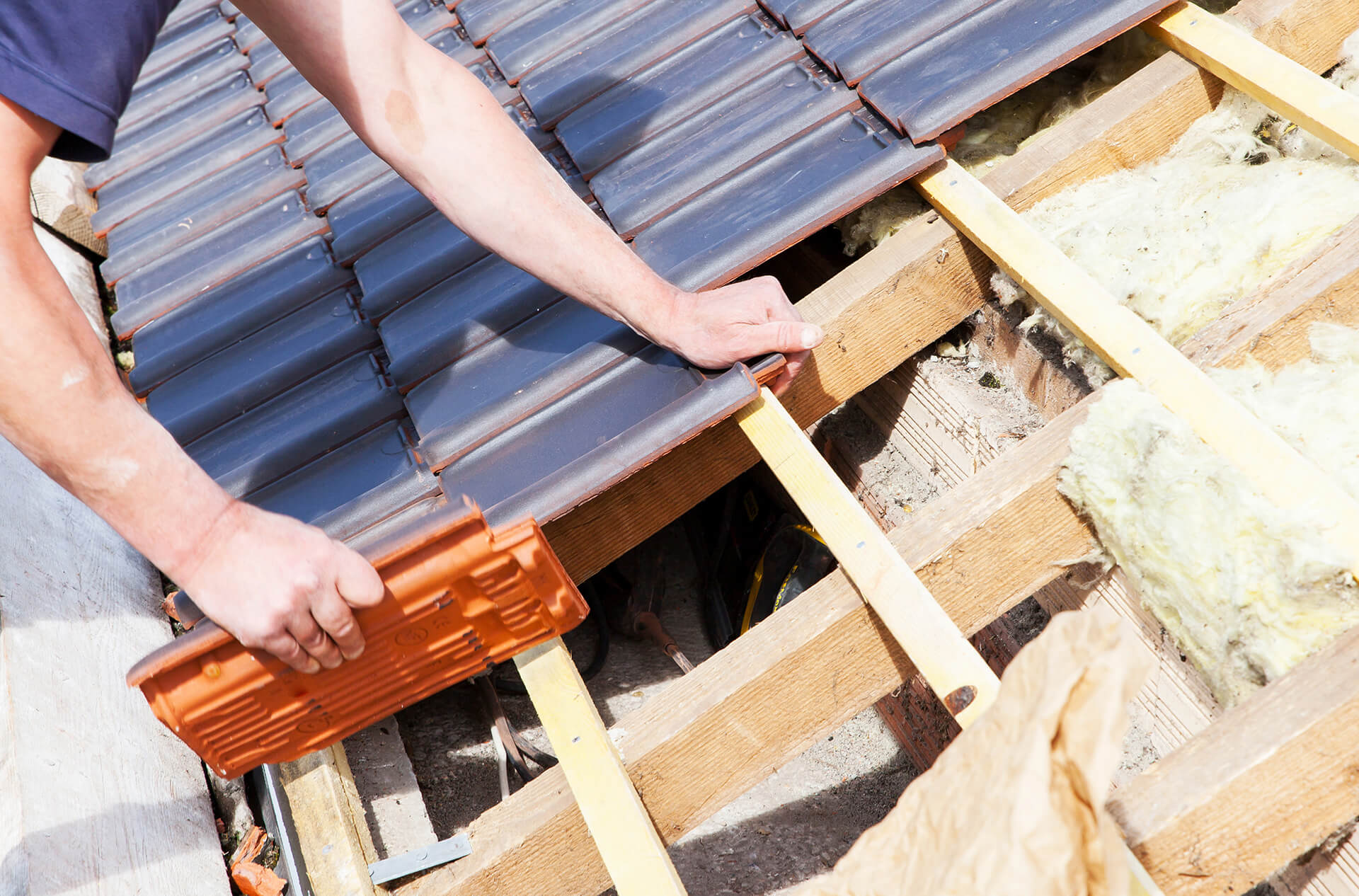 Fibreglass GRP Roofing installation service has been a popular choice for the majority of British homeowners over the last decade. This period has seen a steady growth in roof replacements being completed, as Fibreglass GRP Roofing offers an effective and affordable solution to almost any property. Whether you own a typical three-bedroom end terrace house situated in London or an average four bedroom detached family home in Wakefield, Fibreglass GRP Roofing services can accommodate your individual needs.
There are many reasons why it is beneficial to replace your existing roof with Fibreglass GRP Roofing; besides providing aesthetic benefits, such as improving the look of your property and boosting its value, this type of roof offers numerous practical advantages too:
Fibreglass GRP Roofing is weatherproof and will keep your property warm and dry, even in the worst weather conditions.
It is also very resistant to corrosion and can withstand extreme temperatures without any damage.
Fibreglass GRP Roofing is virtually maintenance free, meaning you won't have to worry about costly repairs or replacements in the future.
Additionally, this type of roofing is environmentally friendly and 100% recyclable.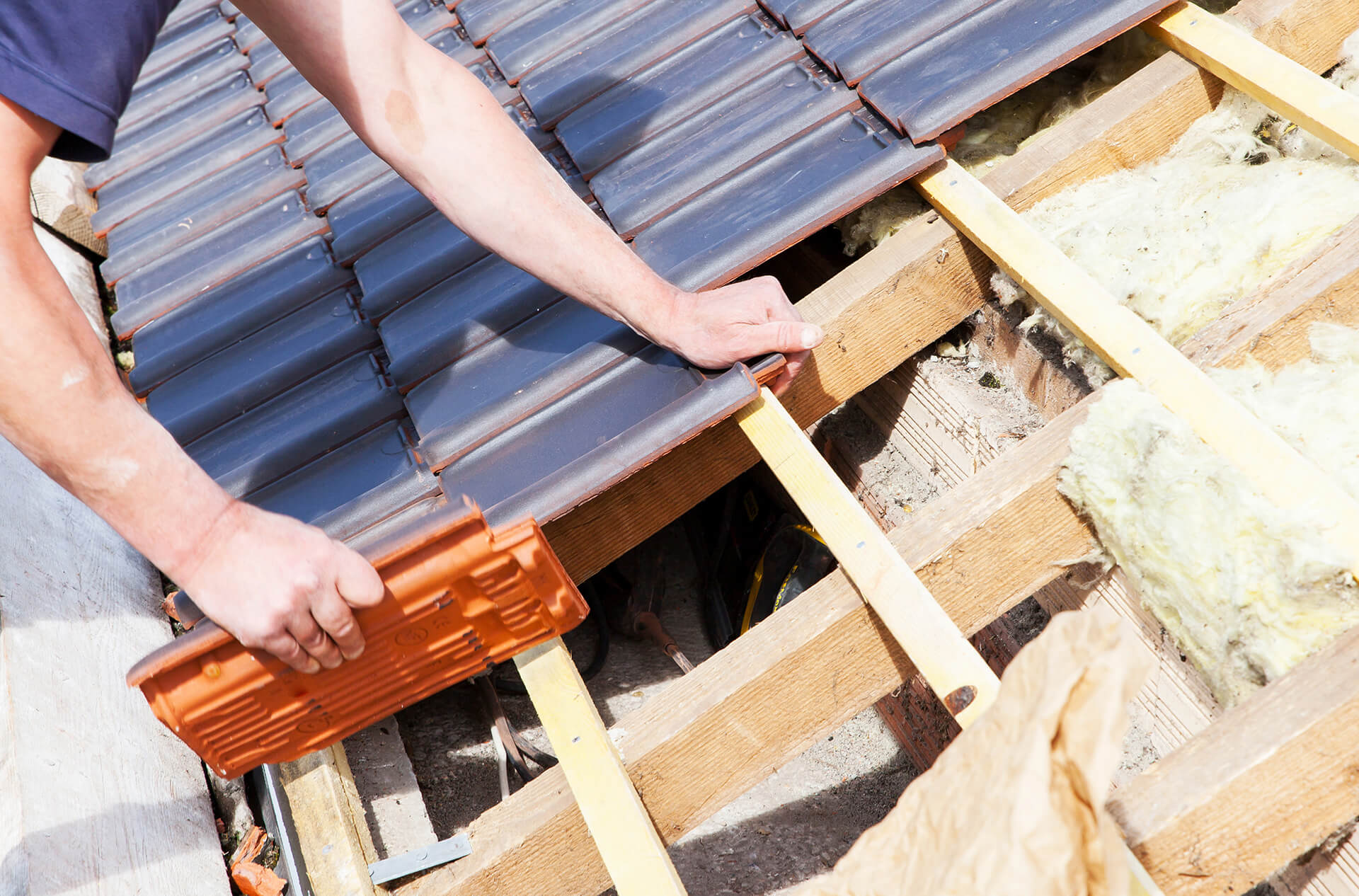 If you are considering upgrading your home with a new Fibreglass GRP Roofing system, make sure you get in touch with a reputable and experienced supplier for a quotation. They will be able to advise you on the best possible solution.
At Taylor & Sons Roofing Wakefield, we are experts in slate roofing. Slate is a natural material that is quarried from rocks and then other parts of the world. Slate roofs are known for their durability, longevity, and beauty. They can last for hundreds of years if properly maintained and can add value to your home. We offer a range of slate roof installations, including new roofs, repairs, and replacements. We use only the highest quality slates from reputable suppliers and our experienced team will ensure that your roof is installed to the highest standard. If you are considering a slate roof for your home, please get in touch for a free, no-obligation quote.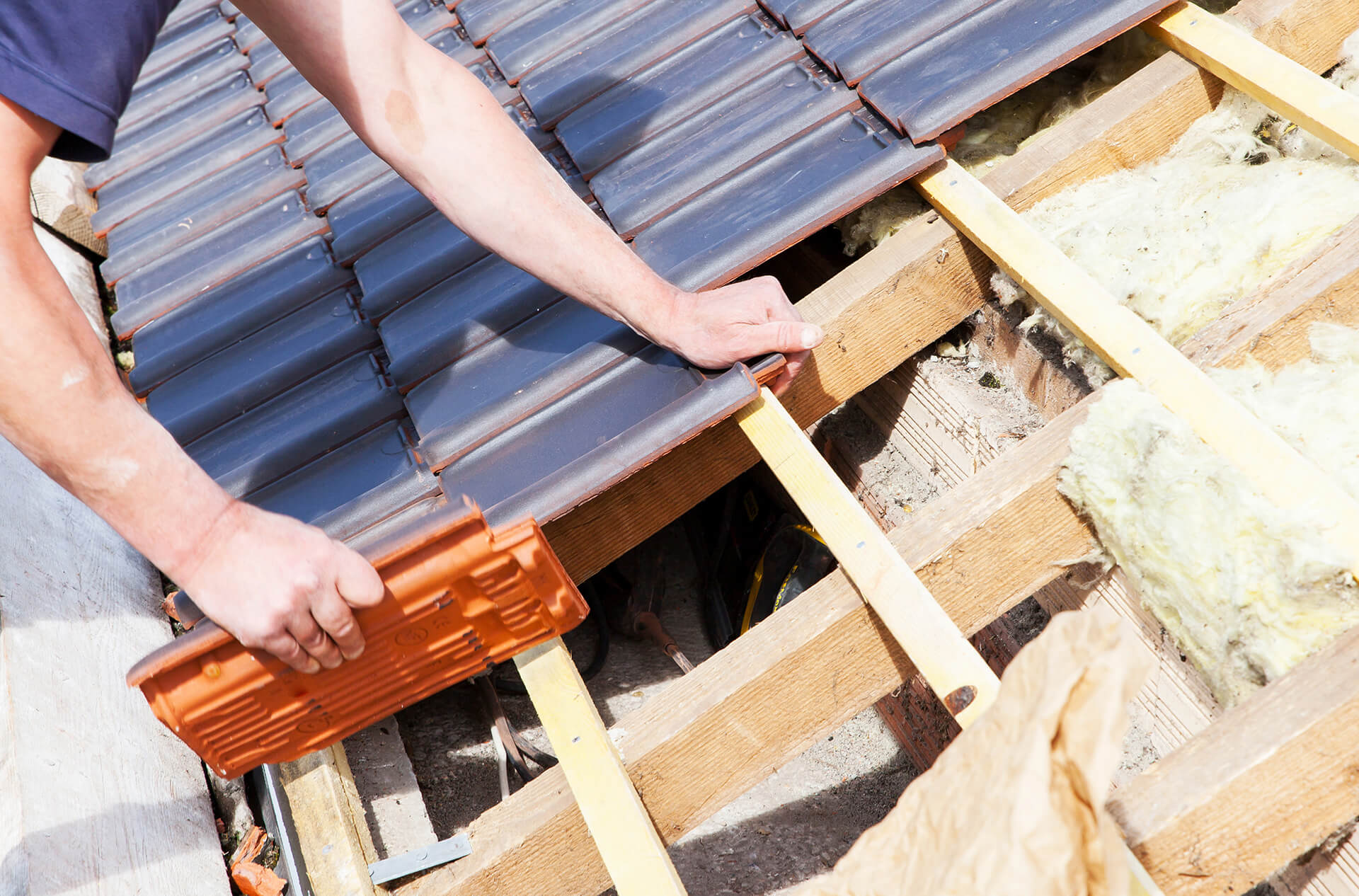 Cost-effective
Concrete roof tiles are one of the more cost-effective roofing systems available in the UK. They are durable and last longer than other roofing materials, making them a wise investment in the long run.
Easy to install
Concrete roof tiles are also very easy to install, and the process is quick and efficient. This makes it a preferred choice for people looking to install roofing systems in a short period of time.
Weatherproof and durable
Concrete roof tiles also make excellent weatherproof materials, which is why they are used for adding shelter in commercial places such as airports, shopping malls, and hospitals where conditions can be harsh. They are also durable and can last for many years with minimal maintenance.
When it comes to roofing systems, there are many options available in the market. Some of these have been covered in detail on our website- how they work and their pros and cons. Amongst all of them, concrete roof tiles offer a lot of benefits that other systems do not. The article will highlight some of these benefits.
If you are looking for a quality roofing system that is affordable, easy to install, and weatherproof, then concrete roof tiles should be your top choice. Contact us today for a free consultation.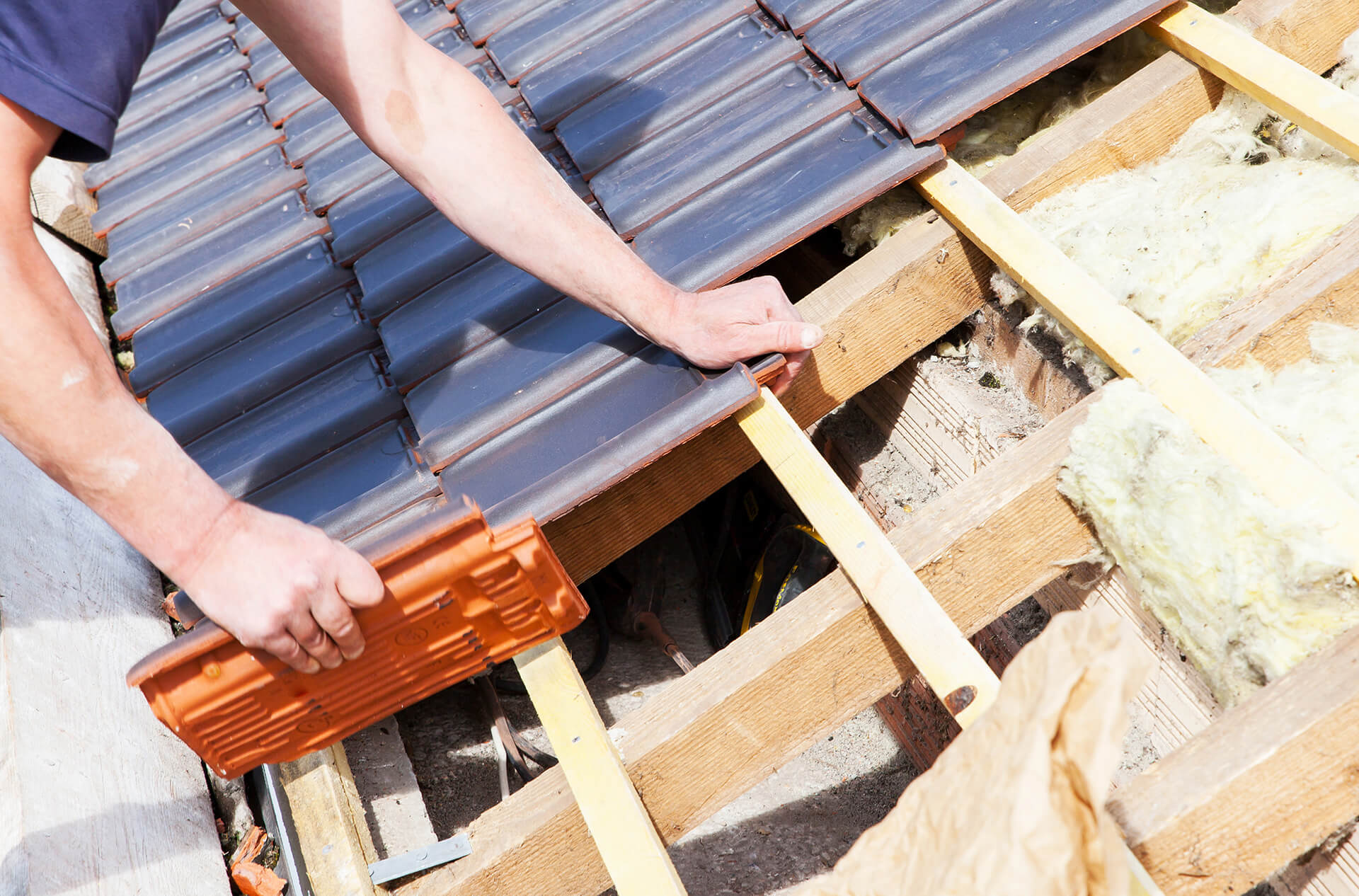 Fascias are the boards used to cover the visible edges of a roof or an exterior wall. They can be manufactured from plastic, aluminium, stainless steel and wood. The purpose of fascias is to protect walls and roofs by preventing rainwater penetration into the building together with providing insulation for homes.
Soffits are the boards that fit under fascias as part of their installation process (and as such should not be confused with eaves). They also serve as protection against water ingress but also provide ventilation for household air to move between inside and outside which can help prevent condensation forming on windows and other parts of the property where mould spores could build up and cause health problems.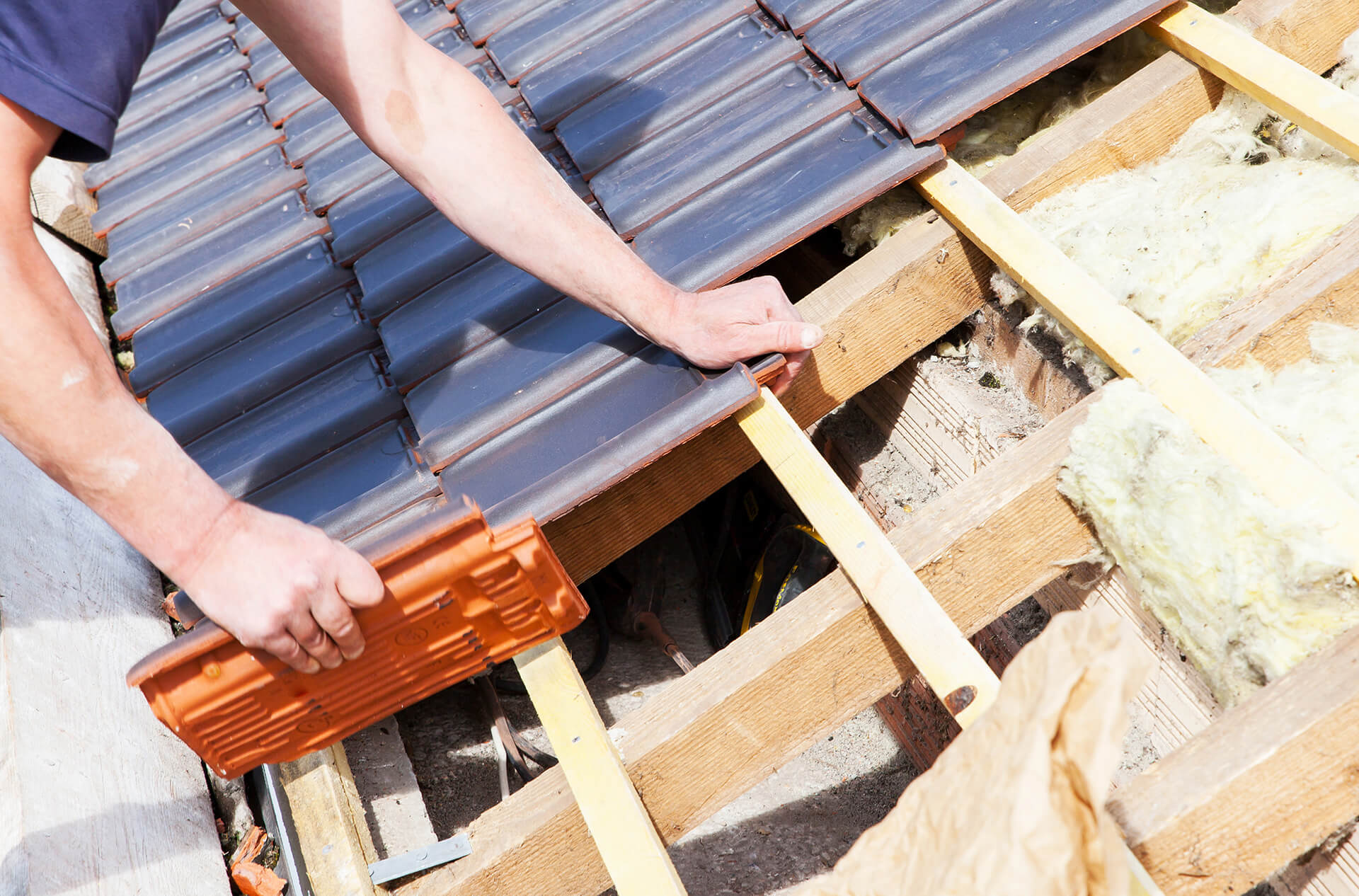 Some people choose to install fascias and soffits themselves but it is always best to use a professional installer to ensure a good job is done. Fascias and soffits should be fitted in accordance with the roof, wall and eaves angle and it is important that they are fixed securely to avoid them becoming loose or even detached in bad weather conditions. Fascias and soffits can be made from various materials including uPVC, wood or metal. They are available in a wide range of colours and finishes to suit any property type or style. Call our Wakefield roofers now if you would like a free quotation for your Fascias and soffits, or maybe we can complete this together with a new roof.
Chimney Repairs & Removals
Often people find that chimneys and brickwork surrounding them require repair. These repairs can be made by a variety of methods, depending on the size of the damage and what is causing it. There are generally four situations where such repairs may become necessary:
A section of the chimney has cracked or collapsed;
Masonry has eroded and created a hole in the chimney;
The mortar between bricks has crumbled, or
There is an accumulation of creosote or other combustible material on the chimney.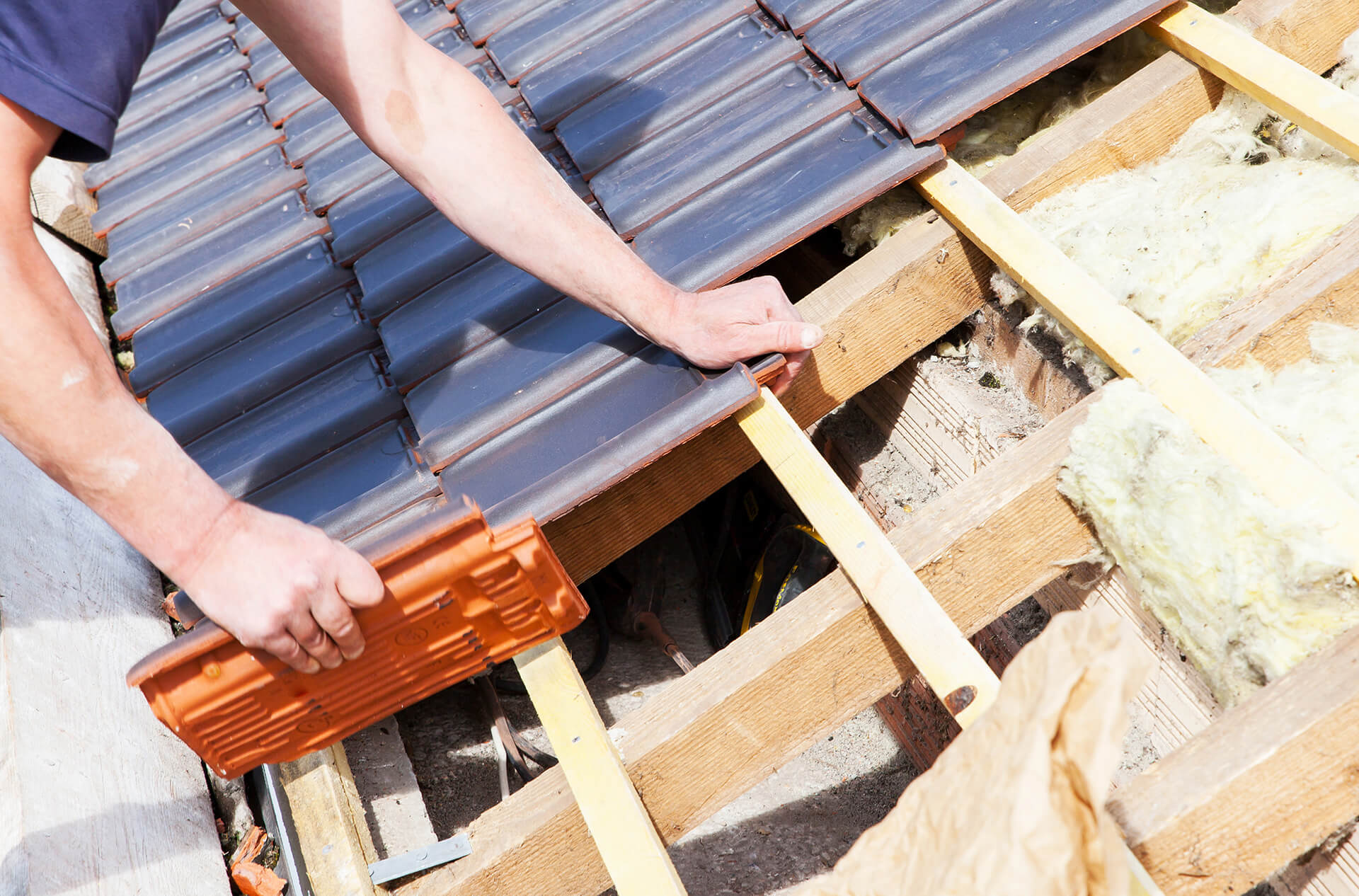 In cases where the damage is small and localized, it may be possible to make a repair with a masonry patch or sealant. If the damage is more extensive, the chimney may need to be rebuilt. This is a more extensive process that generally involves removing the old chimney and rebuilding it with new bricks.
In some cases, it may be necessary to remove the entire chimney. This may be done if the chimney is damaged beyond repair, if it is no longer safe to use, or if it is in the way of construction or remodeling. Removal of a chimney can be a complex process, and it is generally best left to a professional.
If you need chimney repairs or removal services, please contact us today. We would be happy to help.
What our customers say about us
It Was a Great Experience!
"I had a wonderful experience with this roofing contractor! They came on time and installed a new roof faster than we had been told it would take. The promotional offer was just fine and our budget was enough for a quality roof."

– Aileen Summers
What type of roofing is best?
So, what's the best type of roofing for your home in the UK? It depends on your budget and your needs. If you want a roof that will last for many years, then slate or tiles are the best option. If you are on a tight budget, asphalt shingles are a good choice. Whatever type of roofing you choose, be sure to have it installed by a qualified roofer like Taylor & Sons Roofing Wakefield. A professional installation will ensure that your roof is properly sealed and waterproofed, and that it will last for many years.
How often do Roofs need to be replaced in UK?
When it comes to roofs, there is no "one size fits all". A number of factors can influence the lifespan of your roofing material. However, on average, most types of roofs need to be replaced after around 20-30 years.
To determine when your roof needs replacing, you must first identify which type of roofing material you have. The most common types of roofing material used in the UK are Tiles, Slates, Bitumen, Asphalt. Each of these materials has a different lifespan, so it's important to know which one you have. If you're not sure, our roofer should be able to identify the material for you. Once you know the type of roofing material, you can use this table to estimate its lifespan:
Material Lifespan (in years) Tiles 30-40 years, Slates 40-60 years, Bitumen 10-20 years, Asphalt 20-30 years. If your roof is nearing the end of its lifespan, you should think about replacing it. If not, the roof is likely to begin leaking or showing signs of wear and tear. Once this happens, the longer you leave it without replacing your roof; the more costly the repair will be.
How do I find a good roofer UK?
One thing you can do is ask around for referrals. Friends, family, and neighbours are all good sources of referrals for roofers. If they have had a good experience with a roofer, they will likely recommend them to you. Another thing you can do is check online reviews. There are many websites where people can post reviews of businesses, including roofers. Reading reviews can give you an idea of what kind of experience other people have had with a particular roofer.
Why is roofing so expensive?
There are a few reasons why roofing is so expensive in the UK. One reason is that the materials used in roofing are more expensive in the UK than in other countries. For example, slate and tile roofs are very popular in the UK, but they are also very expensive. Labour costs are also higher in the UK than in other countries, so it costs more to have a roof installed or repaired. Finally, there is a lot of demand for roofing services in the UK, so companies can charge more for their services. All of these factors combine to make roofing services much more expensive in the UK than in other countries. If you are looking to have a new roof installed, it is important to budget for this expense.
Areas We Cover All Over Wakefield
We continue to promise professional delivery and for this reason, you can be assured if you need need roofers in any of these locations, you can count on us.
Get Your Roofing Project Started Today!
Ready to talk about roofing?
Company Address
8500, Lorem Street, Chicago, IL, 55030
Call Us
(123)456-78-90
(123)456-78-90
Contact Us
support@yoursite.com
sales@yoursite.com