When Taylor & Sons Roofing says that they are roof repair experts in Wakefield, we mean it. We have been repairing roofs for decades and can fix just about anything from a leaky roof to a cracked chimney.
Roof repair is a process used to fix minor problems with a roof before they turn into significant issues. Sometimes, this can be as simple as fixing a leak or patching up some shingles and sometimes it's more complex, like re-designing your entire roof!
Benefits of Repairing Your Roof
There are many benefits of hiring Taylor & Sons Roofing for our customers' needs regarding their roofs from emergency repairs after storms. If you have been putting off repair work on your home because you didn't want the expense, now may be the time to call us for an estimate if there appears to be damage on top of already expensive roof replacement costs.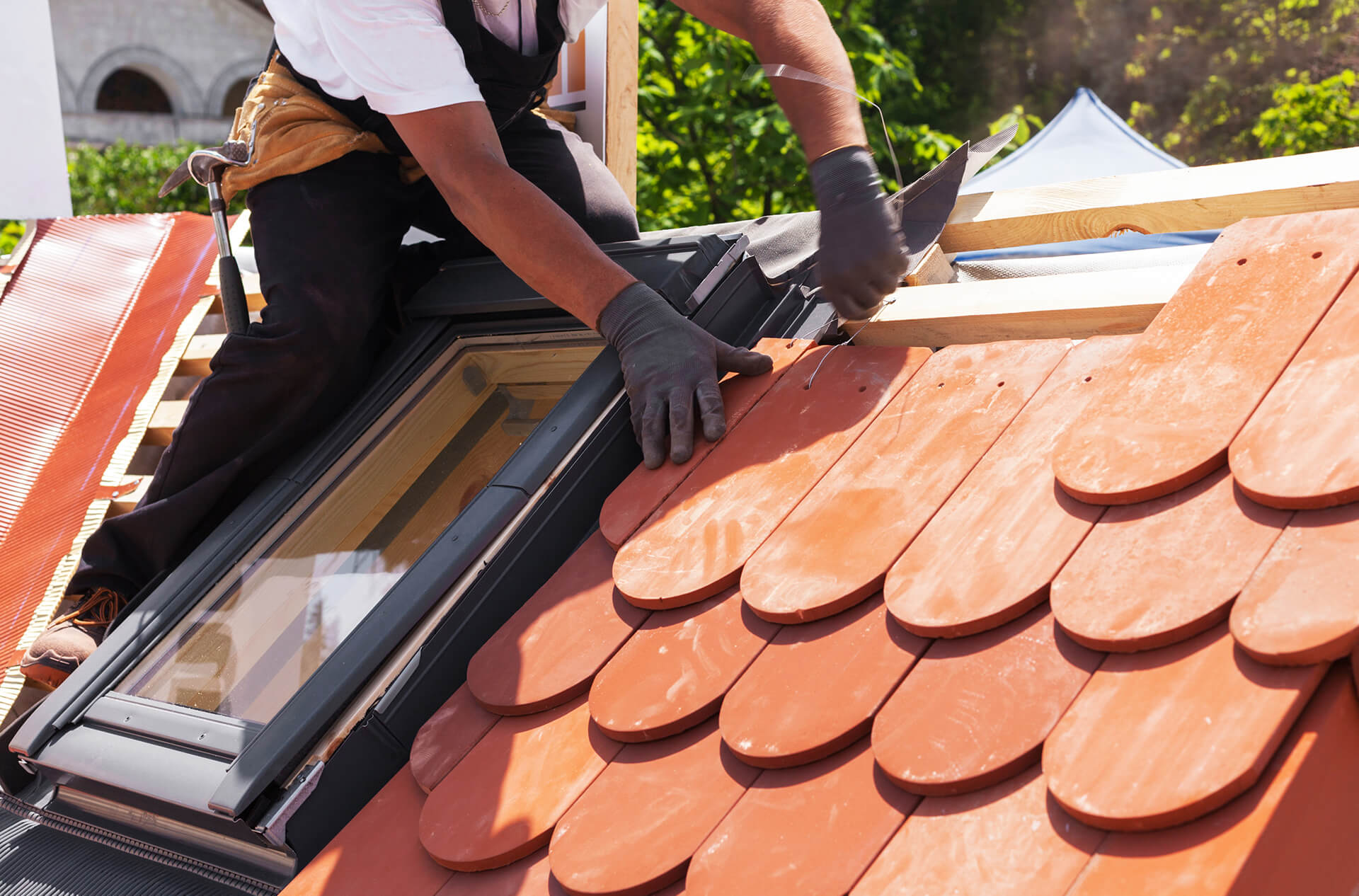 When Roof Repair is Not Adviced
Roofs will eventually need to be replaced, which Taylor & Sons Roofing specializes in. If you have a roof that has been damaged beyond repair and the cost of repairing it is more than 50% of what your house would be worth, an insurance company may not pay to replace the roof! We can help determine this for your home.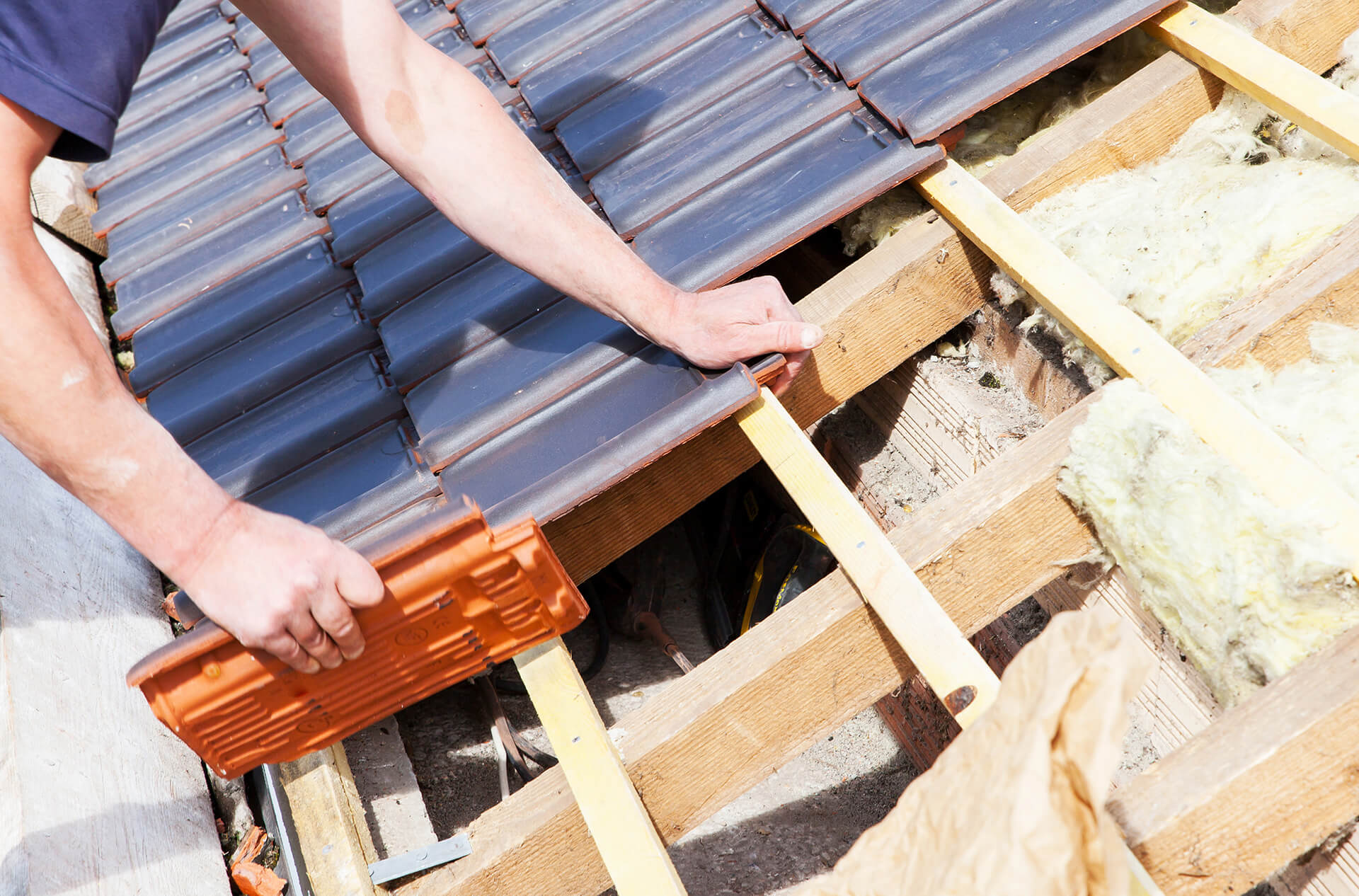 Emergency roof repairs
Emergency roof repairs should be a quick fix to prevent further damage. Taylor & Sons Roofing often provides emergency roof repair services for homes and businesses throughout the Wakefield area. We have trained technicians that can quickly assess your situation and respond accordingly!
Re-designing Defective Roofs
Do you need an additional skylight but don't want to have to deal with a roof repair in the future? Taylor & Sons Roofing can help you add additional skylights without worrying about costly repairs down the road.
Strengthening Weak and Sagging Roofs
If your home or business has weak or sagging roofs, Taylor & Sons Roofing is here to help you strengthen those areas, so there are no issues down the road from the failure of these components. With experience in maintaining residential properties and commercial buildings, we will provide a solution specific to each property owner's needs!
Flat Roof Repairs
A flat roof is one of the most common types of roofs found throughout Wakefield, and just like any other type of roof, it will eventually need some form or another of roof repair services performed on it! Taylor & Sons Roofing provides emergency and non-emergency flat roof repairs and re-designs for residential and commercial buildings throughout Wakefield.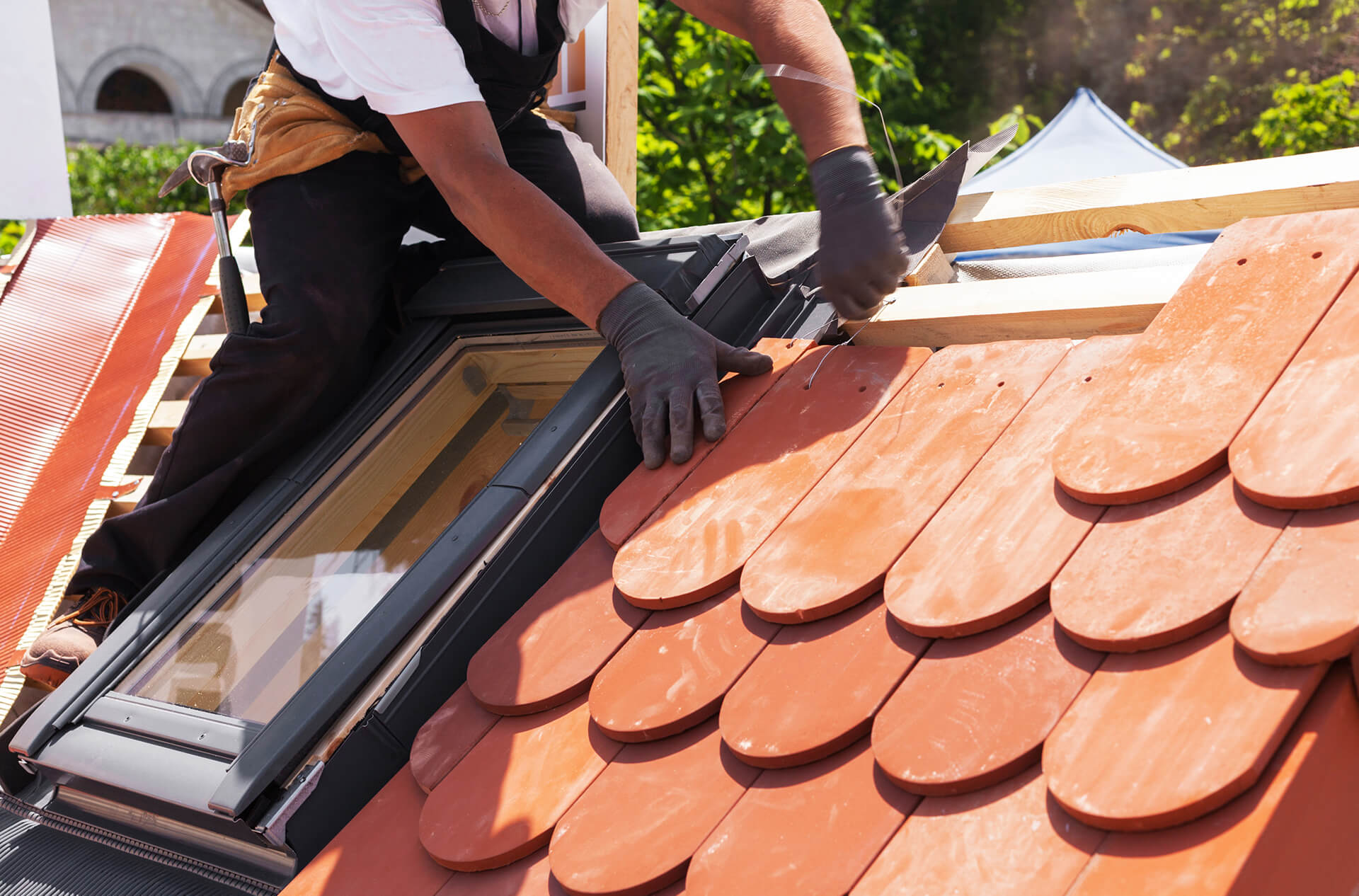 Chimney repairs
Taylor & Sons Roofing also provides several chimney repairs for all types of residential and commercial buildings. Chimneys are an essential part of any roof, but they can be particularly dangerous when damaged or missing brickwork! Taylor & Sons Roofing offers emergency and non-emergency services in the Wakefield area due to its quick response time and professional experience with repairing roofs that contain unsafe or potentially hazardous chimneys; we highly recommend hiring us before it's too late.
Chimney re-pointing
Taylor & Sons Roofing, with many years of experience and expertise in the field, we specialize in providing our clients with high-quality chimney re-pointing services. Our roofers are trained to use only the highest quality materials for your chimney repair that ensure long service life.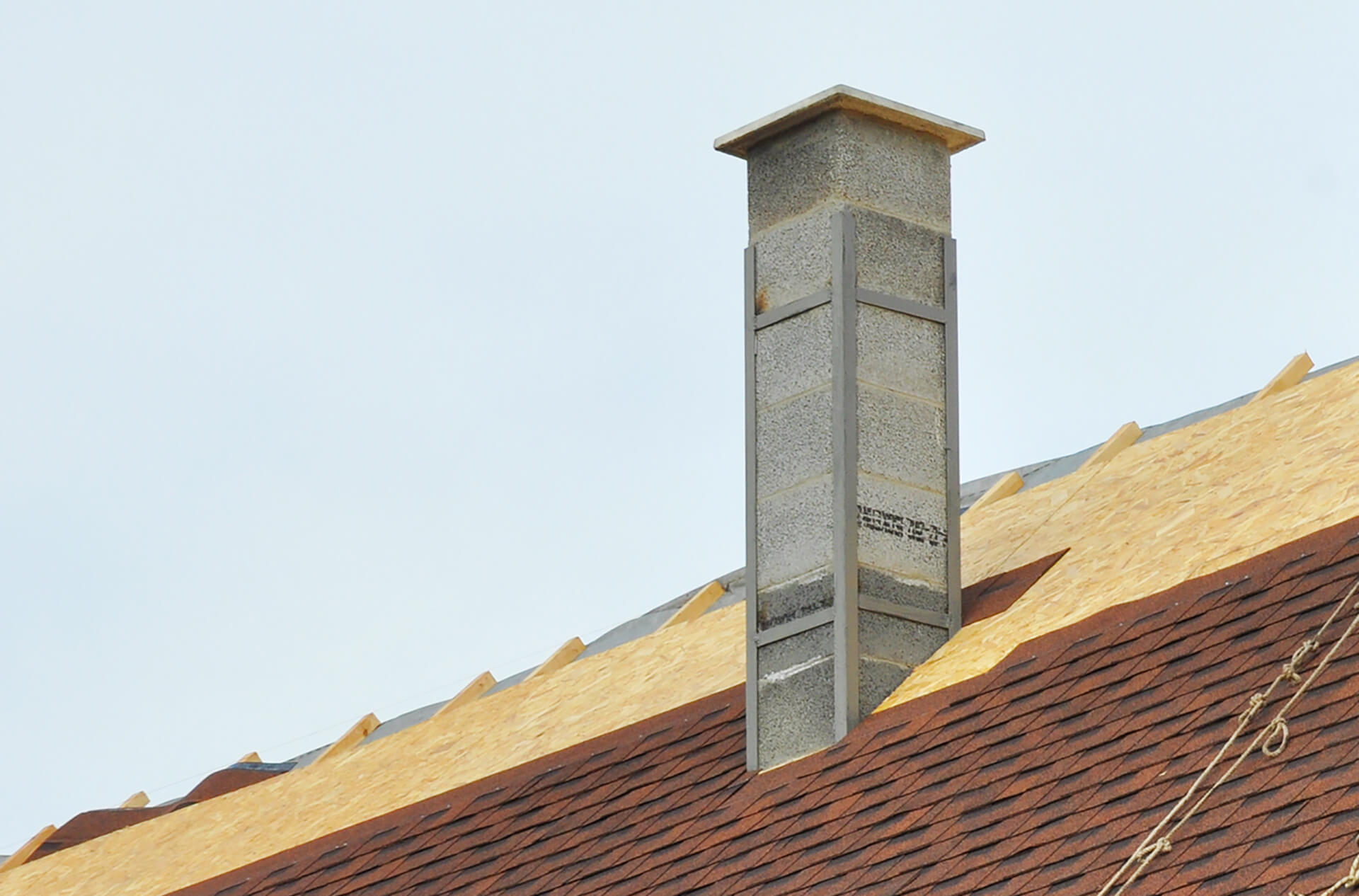 Factors Influencing Cost of Roof Repair
The type of roof
The type of roof you currently have can significantly influence the cost of roof repair. Some roofs are designed to be repaired, and others might need a whole new roof. Taylor & Sons Roofing, our experts will assess your roof's condition during an inspection for any damages; we then give you accurate information about whether or not it requires re-coating or complete replacement and estimate its associated costs accordingly.
The size of the job
We estimates that more extensive repairs will cost more than smaller ones because they take longer to complete and require additional materials and labour costs; for example, installing a new chimney liner takes much less time than having an entire roof replaced due to significant damage caused by extensive hail or wind storms which we explain thoroughly during our free inspection process.
Chimneys, skylights, and other structures
Taylor & Sons Roofing performs all types of roof repairs and replacements, including fixing roofs with existing damage.
Necessary permits
Many states require specific types of home improvement projects such as repairing your chimney to obtain necessary building permits before starting work on the project, which we are fully aware of so they make sure all their customers receive required documentation upon request, which includes proof if workers' compensation insurance coverage certificate, proof of liability insurance coverage, and certificate of general compliance.
Existing damage
Taylor & Sons Roofing will provide you with a complete written estimate that details the scope of work and costs associated with your specific roof repair or replacement project.
Roof repair is reconstruction or renewal of any part of an existing roof for the purposes of its maintenance. Although roofs can last around 20 years on average, accidents, weather conditions, and various overloads can result in some unforeseen issues during the roof's lifespan, making you repair your roof before the expected lifespan. With time, almost everything, including a residential roof, gets worn out and this happens as a result of the ongoing exposure to harsh elements, such as storms, wind, etc. Gradually, your roof will lose its value and efficiency. Contact our experts at Taylor and Sons Roofing of Wakefield for your roof repairs regularly and whenever required. Timely roof repairs helps you avert costly maintenance in the future, maintain a good look at your house and makes your home energy-efficient.
Common types of roof repair include:
Shingles repair
Leaky roof repair
Gutter repair
Flashing repair
Poor ventilation repair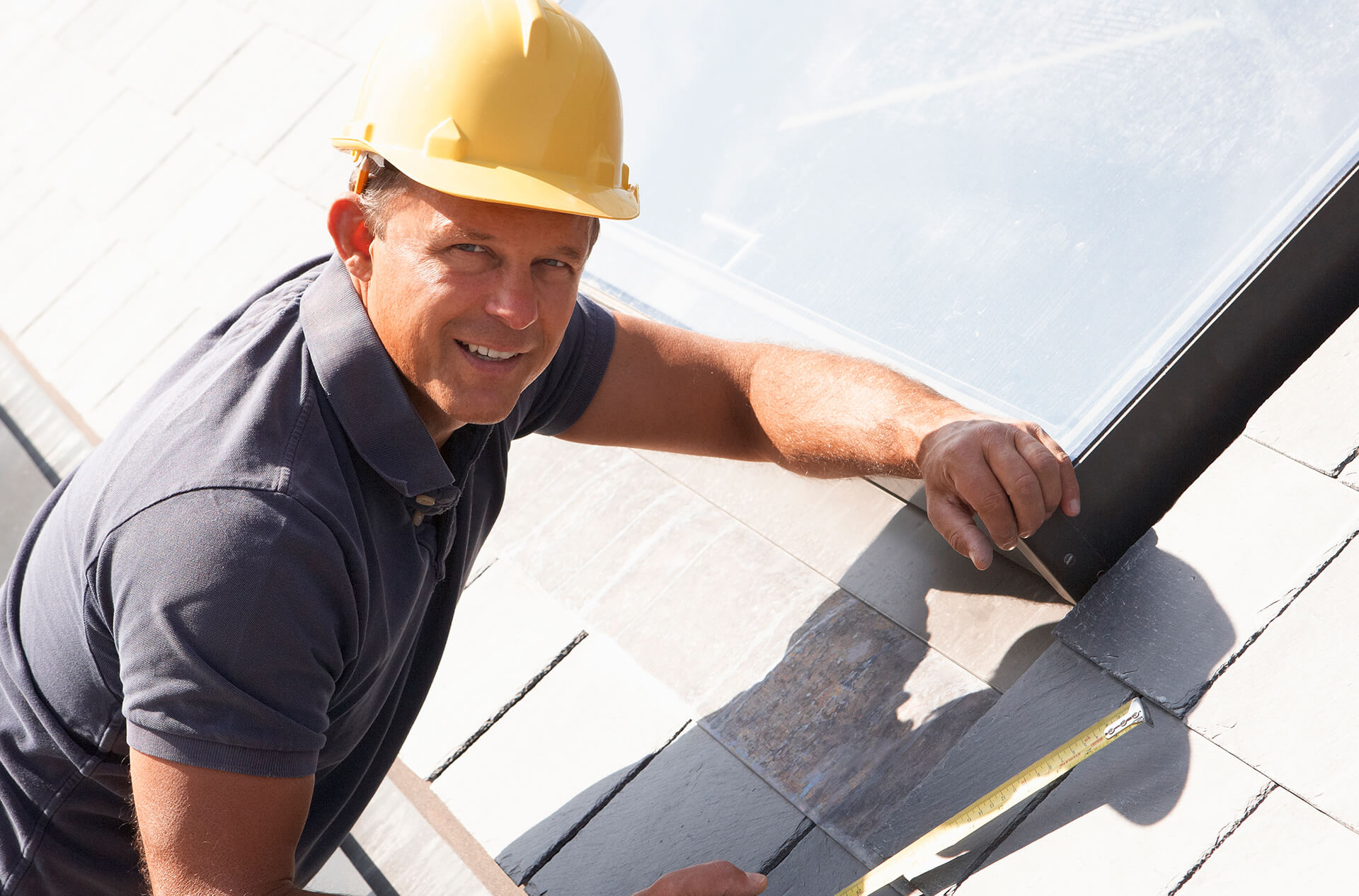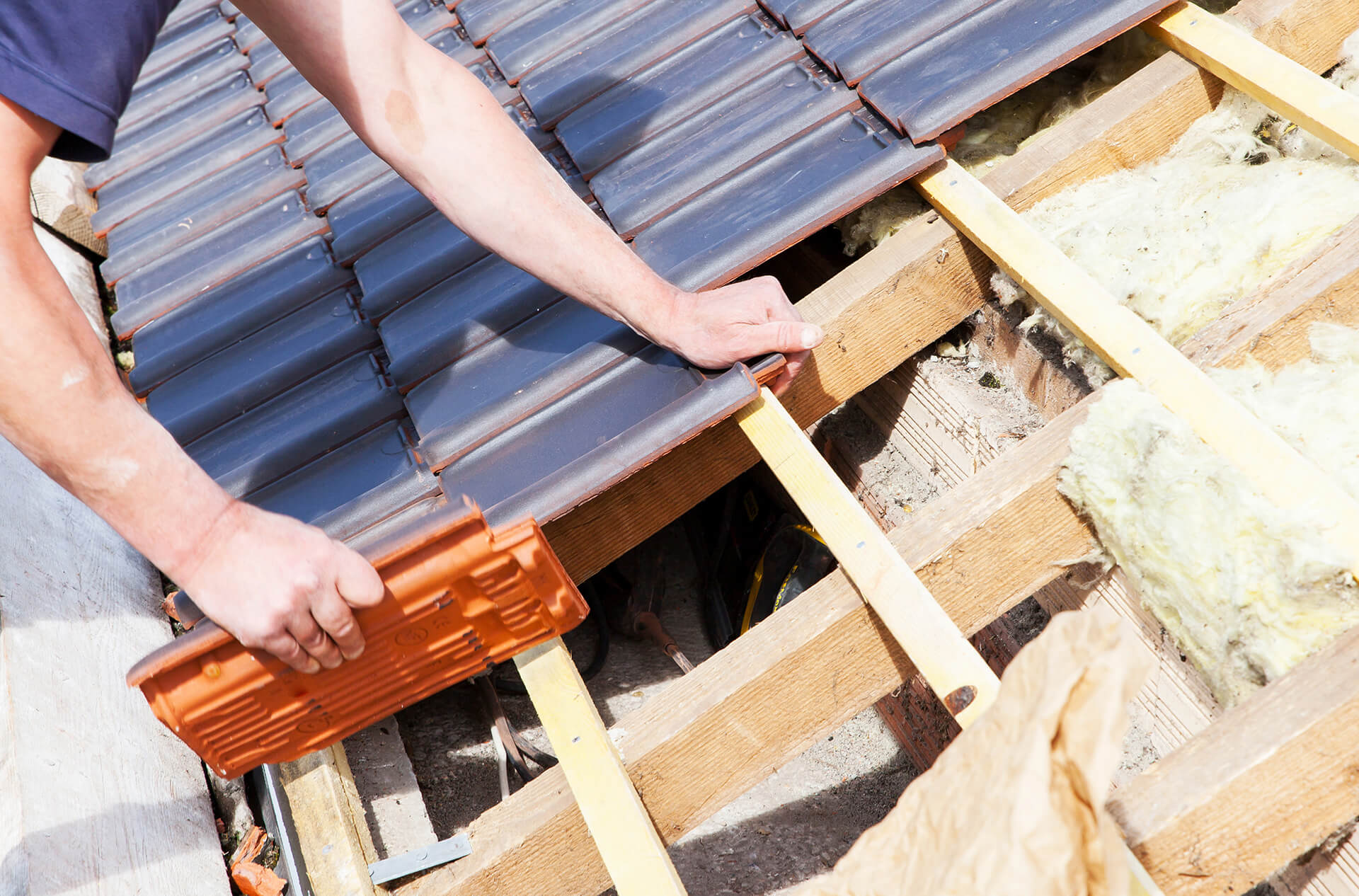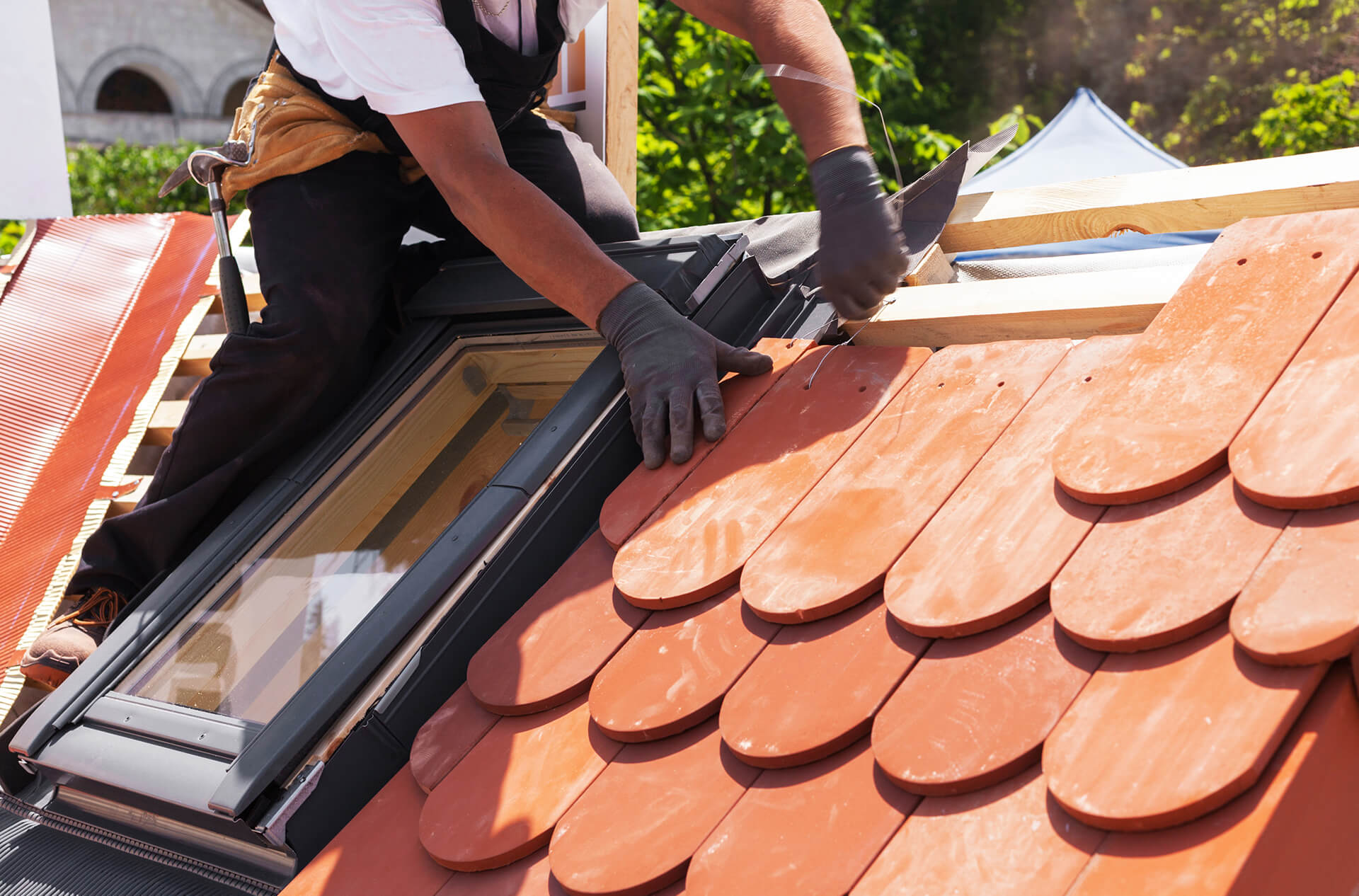 Repairing your roof is very necessary. Not only does it help insulate your home and prevent moisture from pushing in, but it also helps maintain the value of your property. Other benefits of roof repair include:
Boosts Energy Efficiency: A solid roof is more energy efficient, which will help a potential home buyer save money over the course of owning the house.
Provides Longer Life for Your Roof: Regularly maintaining your roof helps in extending its lifespan. It's way easier to sell your home if the roof has a few more years of life on it instead of needing repairs in the next one year.
Improves Curb Appeal: Curb appeal is an important factor in selling your home. However, if you have a ragged roof, it will show. Water spots are obvious, even to those individuals who know nothing about roofing maintenance. They know when one spot of the roof looks different from the rest and they'll know it likely is a bad sign. If they know the roof is bad before even walking up to the house, they might bail on looking at the home at all.
Boosts Property Value: If you decide to put your home up for sale, a potential homebuyer will have the house inspected. The roof is one of the main focal points for any home inspection. Should the inspector find roof damage, you'll have one of two potential outcomes. First, the interested buyer might walk away. Second, if the potential buyer decides to buy, they'll ask for a significantly reduced price.
Prevents Further Damage: It's essential for you to act quickly and take advantage of general roof repair and repair whatever little damage in your roof as failure to do so will lead to further damage. Moisture will begin to cause your roof to deteriorate, which can cause all kinds of problems. It also becomes far more expensive to repair these larger issues, so you'll want to do what you can to avoid these kinds of expenses by taking advantage of general roof maintenance and repair.
Cost: Repairing your roof has its advantages and disadvantages, the most notable benefit being cost. It is significantly less expensive to patch an area of your roof, rather than replacing it. If all you need is a few replacement shingles, your budget and wallet will thank you later.
Time: Time is also an appealing factor. The amount of time it takes to repair a roof is considerably less than the time needed to replace an entire roof.
Limited Visibility of the Damage: One of the main disadvantages of roof repair is not being able to see the extent of the damage. You are less likely to find other potential leak sources or damage.
Could Cost You More in the Long Run: Continuous problems could lead to bigger issues that extend beyond just your roof, and numerous repairs might end up costing you more money in the long run.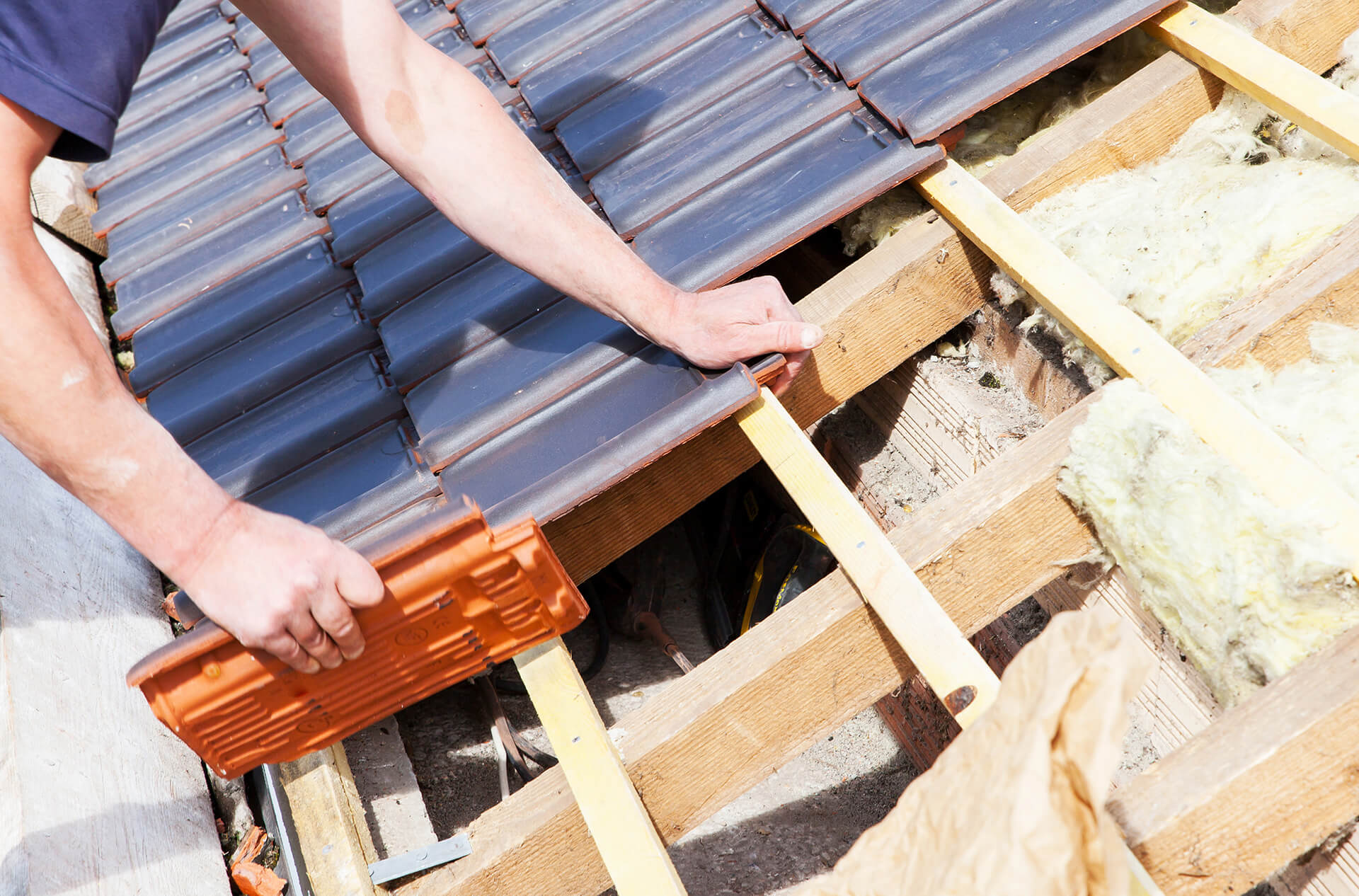 The Costs of roof repair varies due to several factors. Depending on the type of repair, roof repair costs can run anywhere from $150 to $400 for minor repairs, and up to $7,000 for major repairs. The current national average of roof repairs is $950.
Some factors that affect the cost of roof repair include:
Roof Repair Scope
Roof Type and Material
Size of the Damaged Area
Roof Accessibility
Labor Costs
Roof Repair Permit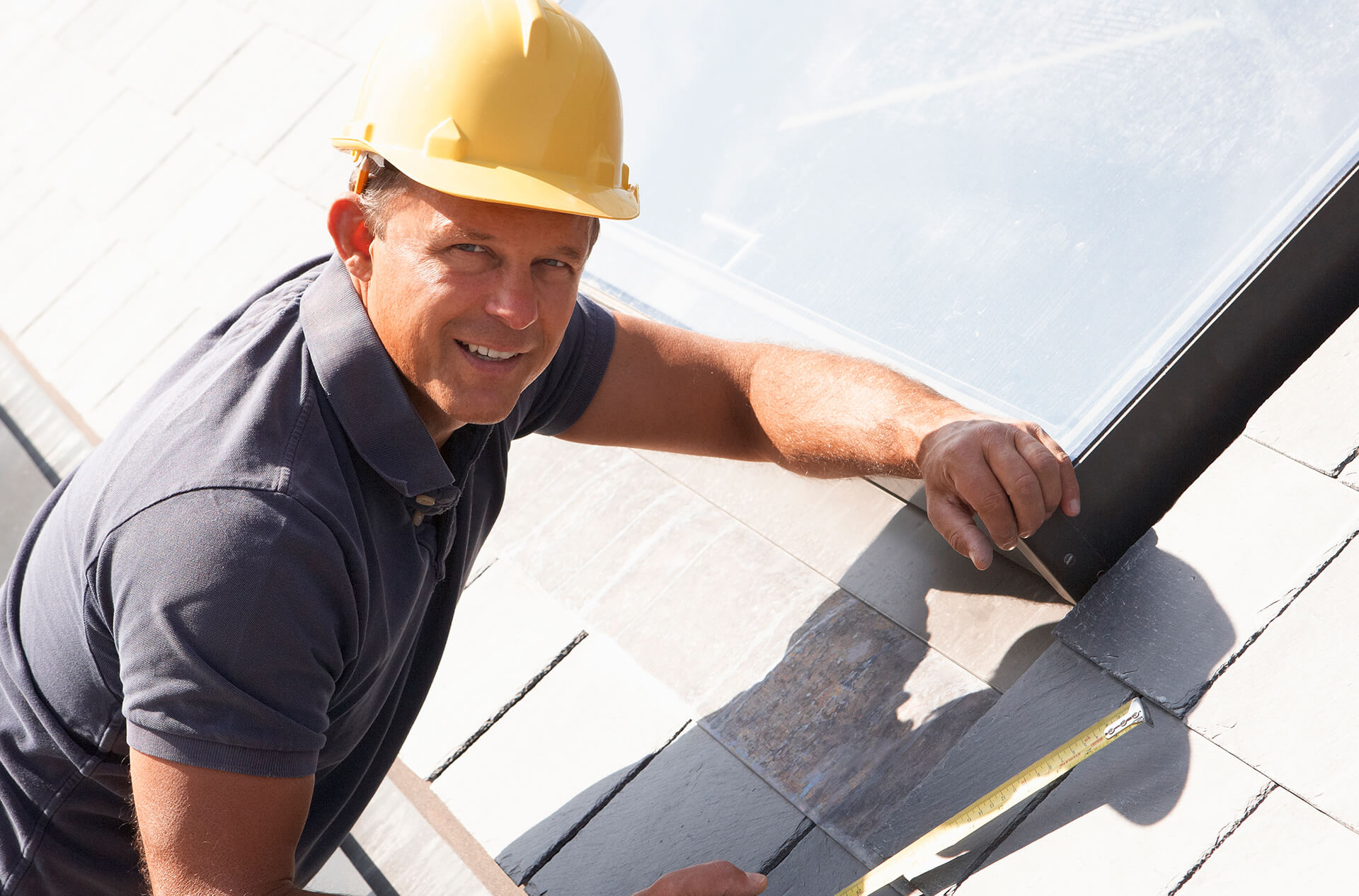 Roofing repair is critical when taking care of your home. It also helps extend the lifespan of the roof. So if you're looking for a professional roofing company to carry out repairs on your roof, Taylor and Sons Roofing of Wakefield is perfect for you.
Frequently Asked Questions
Can my roof be repaired, or does it need to be replaced?
The question of whether you should repair or replace your roof depends on the type of damage. Taylor & Sons Roofing will conduct a thorough inspection and provide an honest assessment to determine the best course of action for you.
What will it cost to repair my roof?
Each project is unique in terms of materials, time frame, and costs associated with repairs. Taylor & Sons Roofing typically works within a budget that meets our client's expectations while providing quality services at competitive prices!
Can I repair my roof myself?
The short answer – no! Attempting such major projects without proper training can result in serious injuries or, even worse yet, death from electrocution or fallen debris caused by ill-equipped DIY homeowners.
How long will my roof last?
A long-lasting roof is one that's properly maintained. Taylor & Sons Roofing can help you determine the best course of action for your roof, which may involve minor or major repairs, as well as a total replacement if necessary, to prevent further damage and restore structural integrity before it's too late!
What causes a roof to wear out?
When roofs are not properly cared for over time from weather elements such as hail, intense winds/rain storms often cause shingles to become loose or detach entirely. This results in an increased risk of leaks and other related problems.
Can you repair a roof without replacing it?
Yes you can repair your roof without replacing it. However, it's good to consider the cause of your roof problems. For instance, if the roof is damaged because it is old, you might need to replace it altogether. On the other hand, regular roof maintenance prolongs the lifespan of your roof and saves you the cost of replacing the entire roof.
How long should a roof repair last?
The longevity of your roof repair all depends on the type of roof repaired. For Asphalt Shingle Roofs repair, their average lifespan ranges from 15 to 20 years. For Slate Roofs, they can last a life time but regular maintenance and clean up twice a year is advised. For metal roof repair, you can expect anywhere between 25-50 years before needing another roof repair.
What is the most common cause of roof leaks?
Most roof leaks are caused by one of five common factors: people, issues with seams, neglect, rooftop equipment, and weather. Prevention is of course better than repair. Once you get to know the main offenders, you can develop a strategy to avoid problems before they arise.