Roofing Service in Huddersfield
Welcome to Taylor and Sons Roofing, Wakefield. We are both competent and always ready to assist both our business and residential clients in Huddersfield and every other surrounding town, village, and suburb. No matter the project's size or the type of structure involved, our excellent roofers can build or restore any kind of roof. Our Huddersfield roofers can handle any size task.
Call our expert roofing staff right away if your home or company needs a new roof replacement, if there is a leak in the roof, there are missing tiles, or if the weather has severely damaged your roof. All of your roofing needs can be quickly and effectively handled by us! You can depend on us and feel safe knowing that all of our roofers have gone through the greatest training and certifications available, all to the highest standards in the business. You may thus unwind in the knowledge that we make use of only the best-skilled roofers in the business.
When you need to replace the roof of your private house, commercial building, or industrial building premises, Taylor and Sons Roofing, Wakefield, has a wide selection of high-quality roofing materials available. We are your top pick for a new roof in Huddersfield thanks to our expertise, assistance, and advice that our service package comes with. For all sorts of roofing needs, we are undoubtedly the finest combination. We always have free consultation appointments and free quotations available. In addition to designing and building the best roof for your particular project, we can customise a specialised roofing solution to fit your individual needs and budget.
There are many alternatives to choose from when selecting a new roof for your residence or place of business, and we are confident that we have the perfect roof tile or covering to make your structure appear fantastic. We are truly your one-stop shop for roofing in Huddersfield, offering unmatched customer care throughout the various stages so that we can guarantee that every component of your roof installation actually creates top value when it's all said and done. But we do not even stop there, we go the extra mile of making sure that we handle the entire roof installation process from conception to completion.
Pitched Roof Replacement
While pitched roofs are traditional in nature, they are long-lasting structures that give your house charm as well as insulation and weatherproofing. Pitched roofs may be put up quickly and don't need to be weatherproofed or treated in any special way. They are highly dependable in terms of draining when it comes to severe downpours, guaranteeing you won't be left with enormous pools of water. All in all, pitched roofs are extremely durable due to their extreme weather resistance, offering a long-term cost-saving solution. Pitched roofs also give a historic sense along with a consistent, attractive style. As a result of its superior thermal insulation and compact design, pitched roofing can also aid in energy conservation. Another benefit of this type of roofing is that it permits additional storage beneath them, maximising the use of your home's space.
Flat Roof Replacement
Flat roofs are frequently the best choice for both residential and commercial properties when large structures or outbuildings are involved. As a result of choosing a flat roof, you might cut down on costs as both installation and upkeep are frequently less expensive in comparison to other roofing solutions. They could also be an especially efficient way to create additional interior space. When contemplating flat roofing instead of pitched roofs, for instance, it is best to remember that the internal space might be enhanced for attic or loft additions in residences. Flat roofs come in a variety of styles, each with their own set of benefits. The built-up roof is the most popular style, and it is made up of numerous layers of tar paper or any other waterproofing material. This sort of roof is extremely long-lasting and may survive for decades if properly maintained. The single-ply membrane roof, which is comprised of a single sheet of synthetic material, is another common form. This style of roof is much less vulnerable to leaks and damage than built-up roofs, but it is not as long-lasting.
If you're thinking about putting in a new flat roof, it's crucial to pick the right roofing expert. You may prevent typical problems like ponding, cracking, blistering, and excessive movement by making the appropriate preparations and plans. Several of them may result in structural problems later.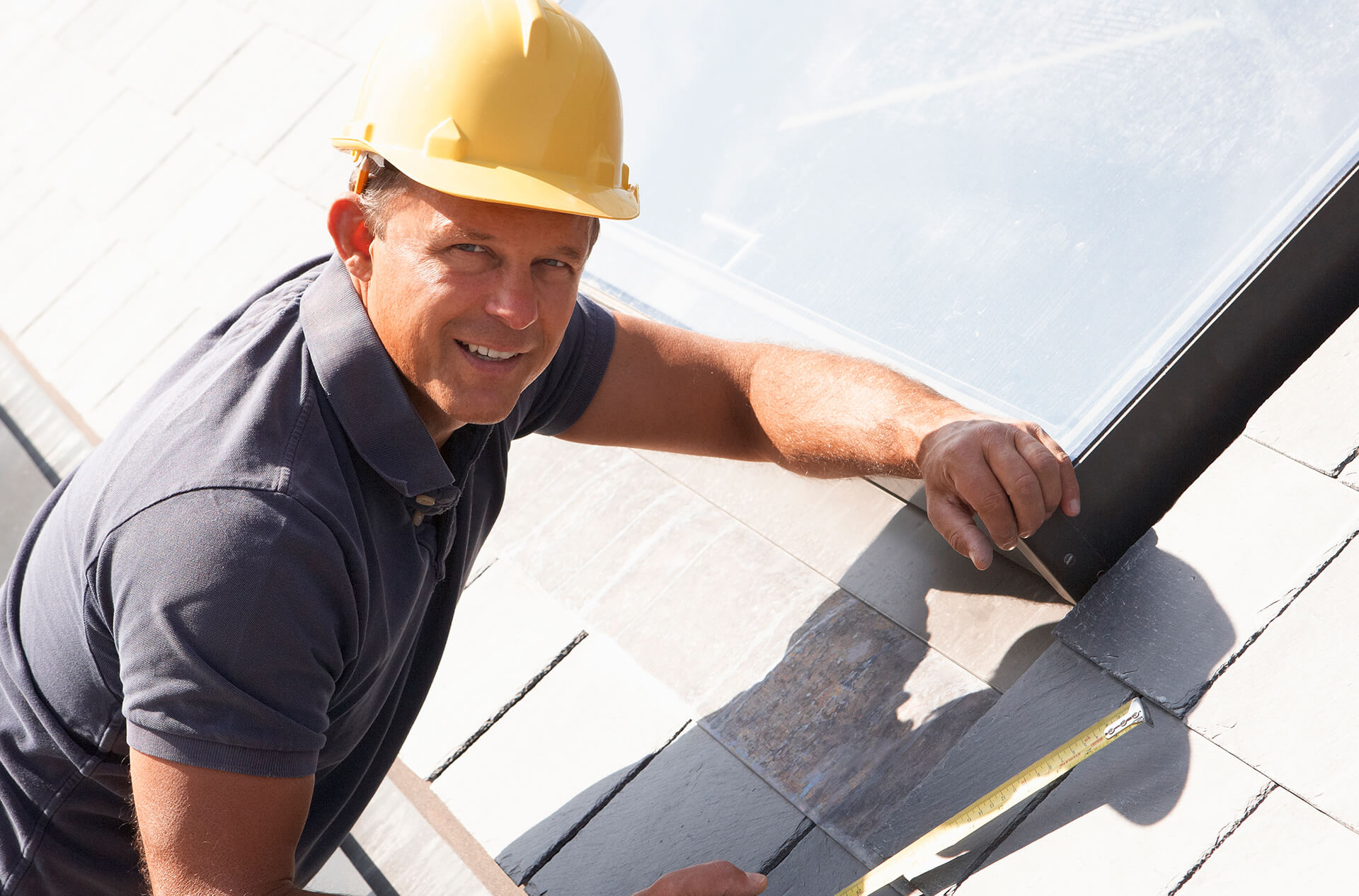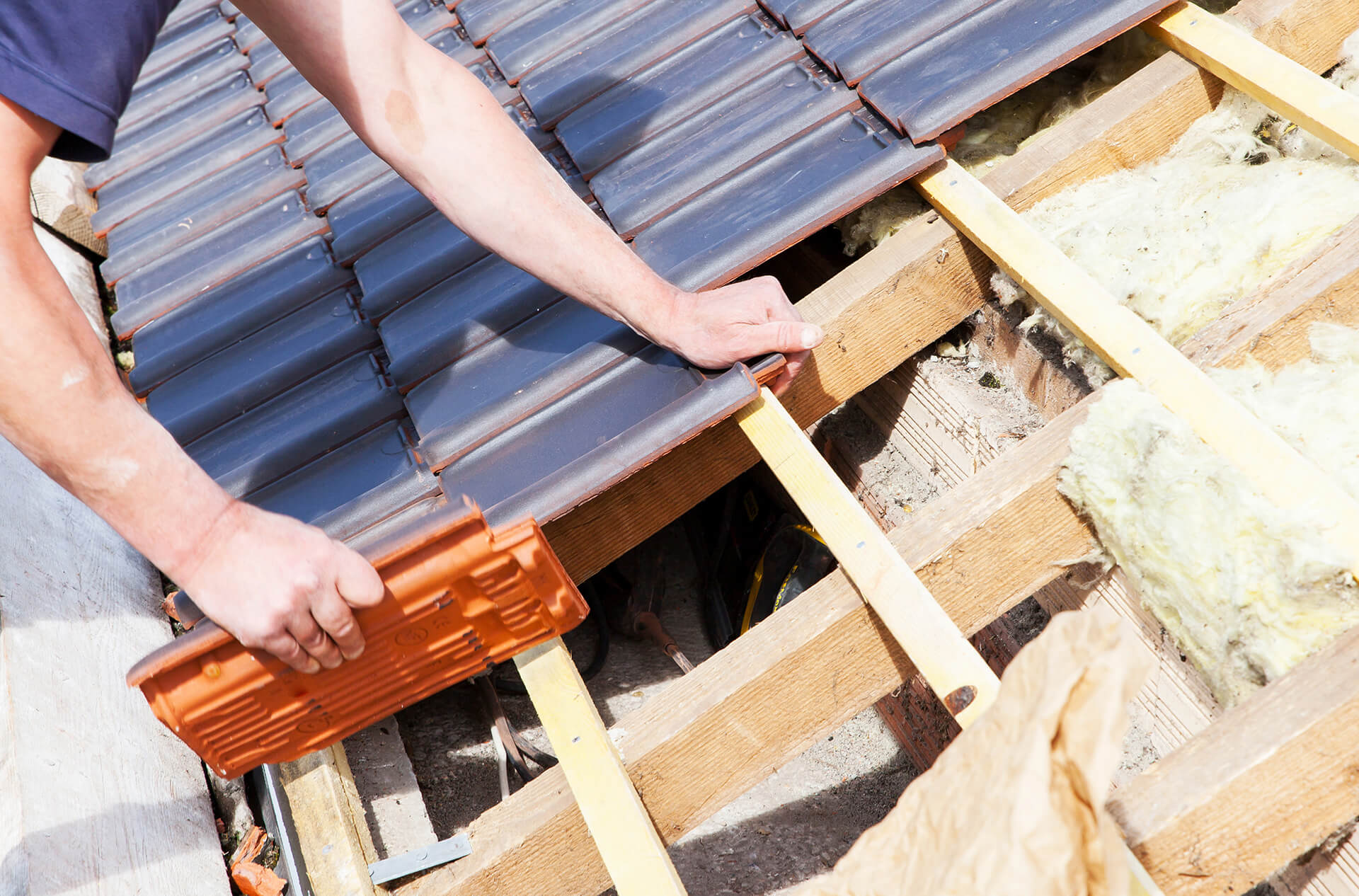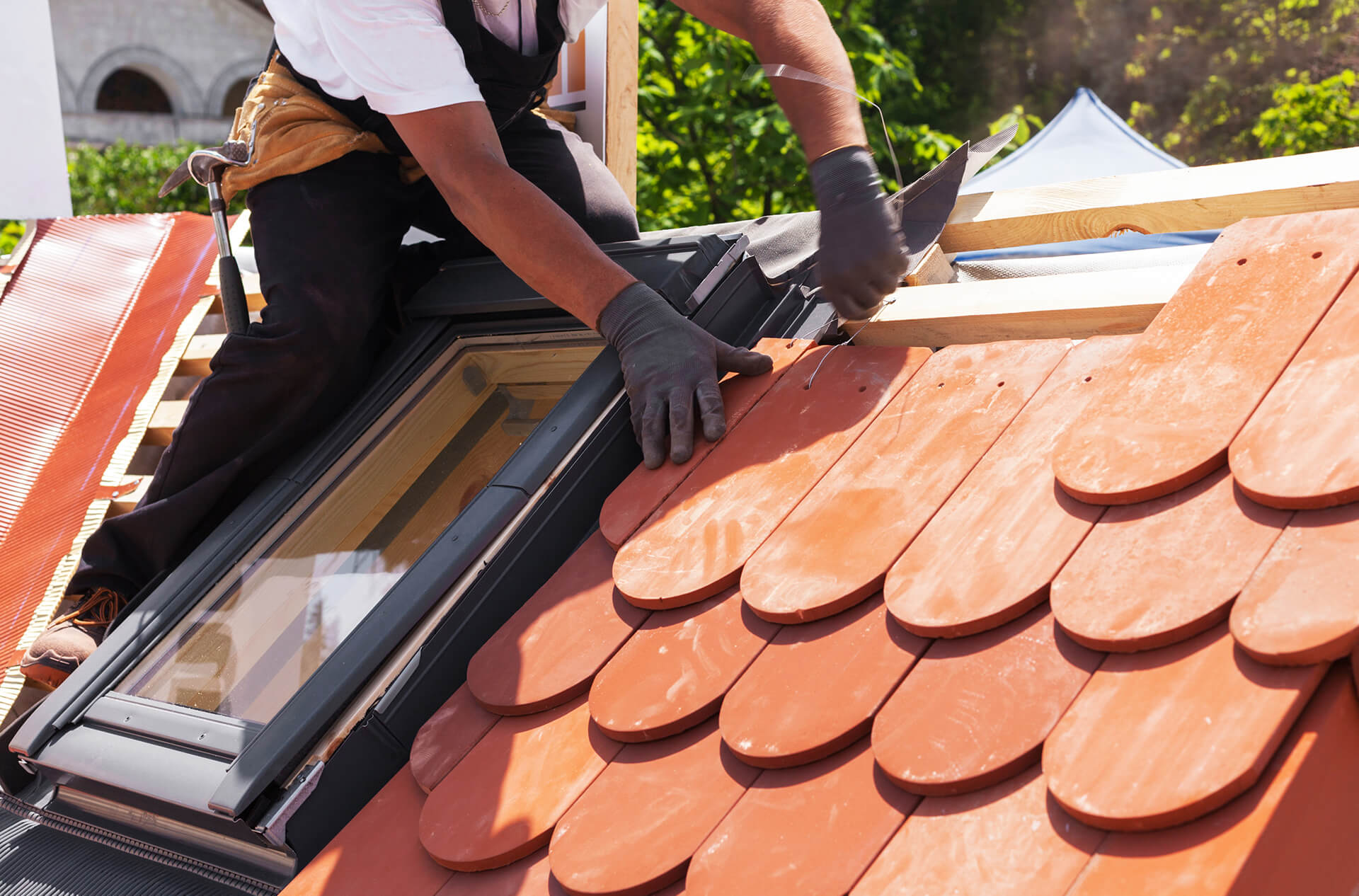 Most people who seek roofing repairs in Huddersfield can now take advantage of our roof repair services. We can do repairs on all different types of roofs since we are mainly a team of skilled and trained technicians. We can assist you regardless of the style of roof you have, including slate, tile, thatched, and other roof types. We recognise that many homeowners may be concerned when they discover their roof is broken or leaking. Because of this, we provide a complimentary consultation service that allows us to evaluate the damage and provide you with an exact repair estimate. As a way to respond to your roofing issues as promptly as possible, we also provide an emergency call-out service where you can get all your inquiries attended to.
Repairing flashing, swapping out cracked tiles, and addressing leaks are the three most common roof repairs. The most frequent issue is leaking, which can be brought on by a number of things, such as harm to the gutters, flashing, or tiles. Another frequent repair is replacing cracked ridge tiles. Your roof's tiling is susceptible to damage from wind and hail, and if it is irreparably harmed, it will need to be replaced. Another area of the roof that is susceptible to damage and which, if it is leaking, has to be fixed or replaced is the flashing. Contact us if you believe you might need a repair or if you are experiencing issues with your roof. If you would like an estimate for the repairs, we would be pleased to come out and look at your roof.The following are just a few of the roof repair services we provide:
Replacing  cracked or damaged tiles.

Fixing leaks;

Replacing  missing tiles;

Gutter and downspout cleaning
Our company is the leading industry business in roof repair. To meet your demands and your budget, we provide a comprehensive selection of roof repair services. We can assist with simple fixes as well as comprehensive overhauls. In order to explore your alternatives with us before making a choice, we also provide a free consultation. To arrange a free consultation, contact us right now.  
It is very necessary that you keep maintaining your roof to avoid costly repairs or replacements later on. There are a number of things you can do in order to keep your roof in good working order.First and foremost, you should get your roof evaluated by a competent roofing company on a yearly basis. This ensures that any potential problems are identified early and addressed before they cause serious damage. Secondly, ensure that your gutters remain clean and clear of debris. Clogged gutters can cause water damage and leaks, so keeping them clean is critical. You may do this with a garden hose or by hiring a professional gutter service. Thirdly, keep your roof clean on a regular basis. This will aid in the prevention of moss and algae growth, which can lead to roof difficulties in the long term. You may clean your roof with a pressure washer or call a professional roof cleaning service. Fourthly, make absolutely sure that your chimney is swept on a regular basis. An accumulation of soot and waste in your chimney can create difficulties, so keep it clean. You may sweep your chimney with a brush and a ladder yourself, or you can call a professional chimney sweep. Lastly, have a professional evaluate your roof at least once every year. This will assist you in identifying possible roof problems and allow you to get them repaired before they cause major harm.
If you follow these steps, you can rest assured that your roof will last for many years.
Firestone EPDM Rubber Roofing
EPDM rubber roofing is an excellent choice for a flat roofing solution since it offers several advantages. EPDM rubber roofing is a form of synthetic rubber roofing with several advantages. It is long-lasting, simple to install, and resistant to UV radiation and high temperatures. EPDM rubber roofs are also extremely energy-efficient, reducing up to 97% of the solar heat away from your home or company.
Firestone EPDM rubber roofing systems are available in two configurations: completely adherent and mechanically attached.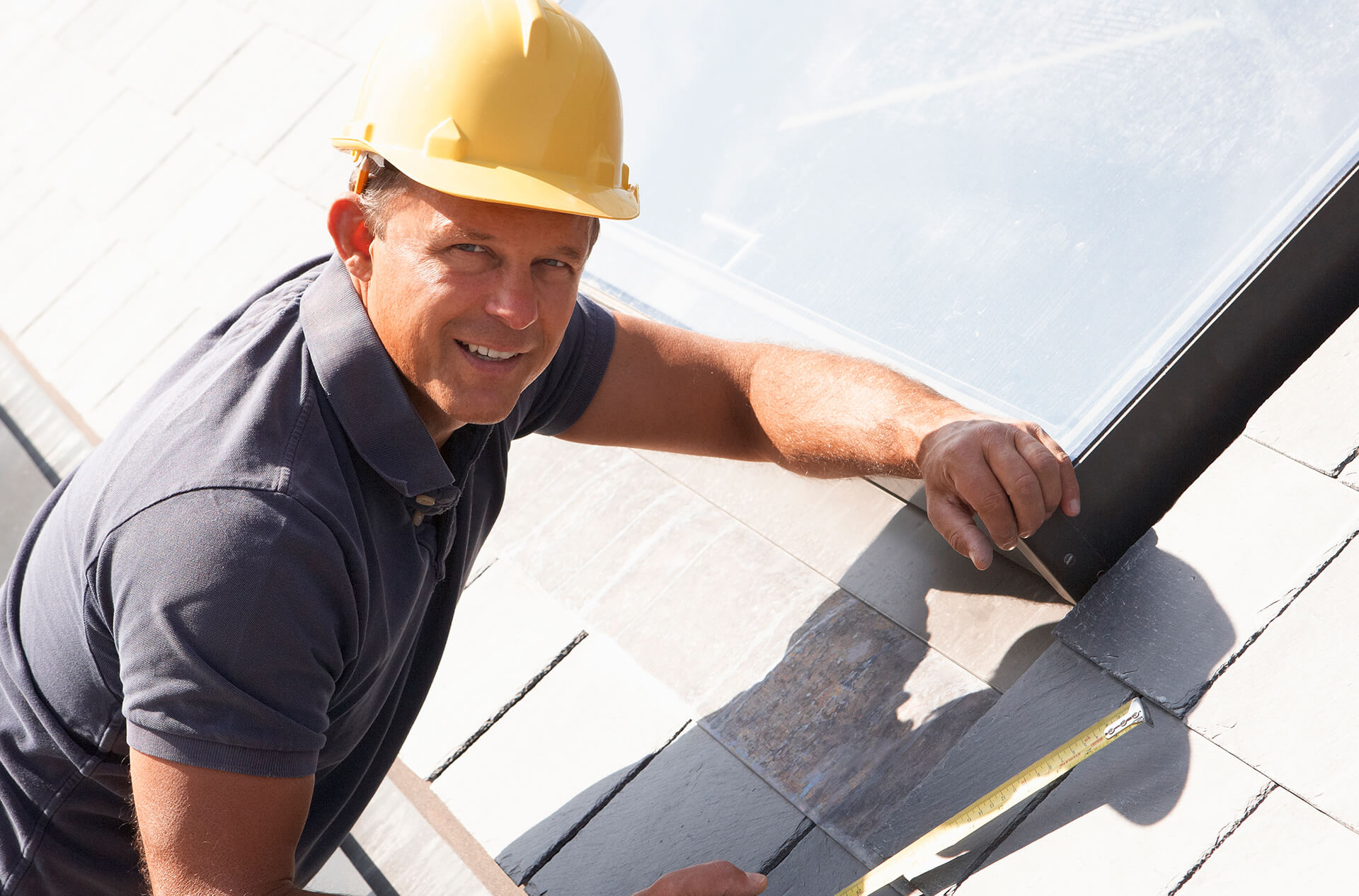 The fully attached technique attaches the membrane directly to the roof deck using special adhesives, resulting in a watertight seal. The mechanically fastened method secures the membrane to the roof deck with metal plates and screws. An EPDM rubber roof from Firestone is an excellent alternative for a long-lasting, energy-efficient, and simple-to-install roofing system. Learn more about our EPDM rubber roofing solutions by contacting Taylor and Sons Roofing Huddersfield.
Because of its numerous benefits, fibreglass GRP roofing seems to be a common choice for many individuals and companies. Fibreglass GRP roofs are sturdy and long-lasting, making them perfect for harsh weather situations. They are also low-maintenance and simple to install, making them an economical roofing option. Furthermore, Fibreglass GRP roofs are available in a wide range of colours and styles to complement the outside appearance of any home or company.
 Fibreglass GRP Roofing is an excellent choice for long-term protection from the elements for your house or company. Contact Taylor and Sons Roofing, Wakefield now to learn more about this form of roofing and to obtain a free quotation. Fibreglass Roofing is a waterproof solution and roof covering that will keep your home warm and dry even during the harshest weather condition. It is a corrosion-resistant substance that can sustain high temperatures without being damaged. Also, fibreglass GRP roofing requires little to no upkeep. For many years, you will not have to worry about costly maintenance or even replacement.Furthermore, it is equally recyclable, so it ticks the box as an eco-friendly roofing option.
If you are considering updating your house with a freshly manufactured Fibreglass GRP Roofing system, please contact Taylor and Sons Roofing Huddersfield for a quotation as we are reliable and fully qualified. We can advise you on the finest roofing option.
Slate Roof Tiles
There are several benefits to choosing a slate roof tile for your house or company. Slate is one of the most long-lasting roofing materials available, and with appropriate maintenance, it may survive for generations. Slate roof tiles are also incredibly fire-resistant and can help safeguard your property in the case of a wildfire. Slate roofs are also ecologically beneficial because they are constructed of natural materials and can be recycled at the end of their existence. If you are considering a new roof for your residence or business, speak with our professional roofing contractor about the benefits of slate roofs. A slate roof may last for years with appropriate installation and upkeep.
There are several advantages to having a slate roof tile installed on your building. Slate is an incredibly robust and long-lasting natural stone. It is also fire resistant and extremely insulating. Slate roofs are stunning and enhance the charm and curb appeal of any property. Slate roofs come in a wide range of colours, sizes, and forms. They may be designed to fit any home or structure. Slate roof tiles are also very simple to care for and repair. If you need a new roof, you can't go wrong with a slate roof tile installation, and we guarantee you won't be dissatisfied with the results!
Concrete Tiles
Concrete roof tiles offer several benefits that make them an excellent choice for your property. They are long-lasting, simple to maintain, and may survive for decades with careful care. Concrete roof tiles are available in a number of shapes and colours, allowing you to choose the right fit for the outside of your home. Concrete roof tiles are created by combining Portland cement, sand, and water, with some other materials. The mixture is then poured into moulds to form the appropriate shape and size. When the tiles are dry, they are treated in a kiln to reinforce them even more. Concrete roof tiles are exceptionally robust, withstanding high winds, hail, and various other adverse weather conditions. They are also resistant to fire and will not rot or degrade like other types of roofing materials. Concrete roof tiles are low-maintenance since they do not need to be sealed or painted.
Consider the several benefits of concrete roof tiles when selecting roofing materials for your property. They're a great fit for any home, regardless of style or location. Concrete roof tiles are a simple choice that can be quickly installed and removed, allowing for a rapid and effective solution for a new roof. This might make them an excellent solution for consumers wishing to install a new roof quickly.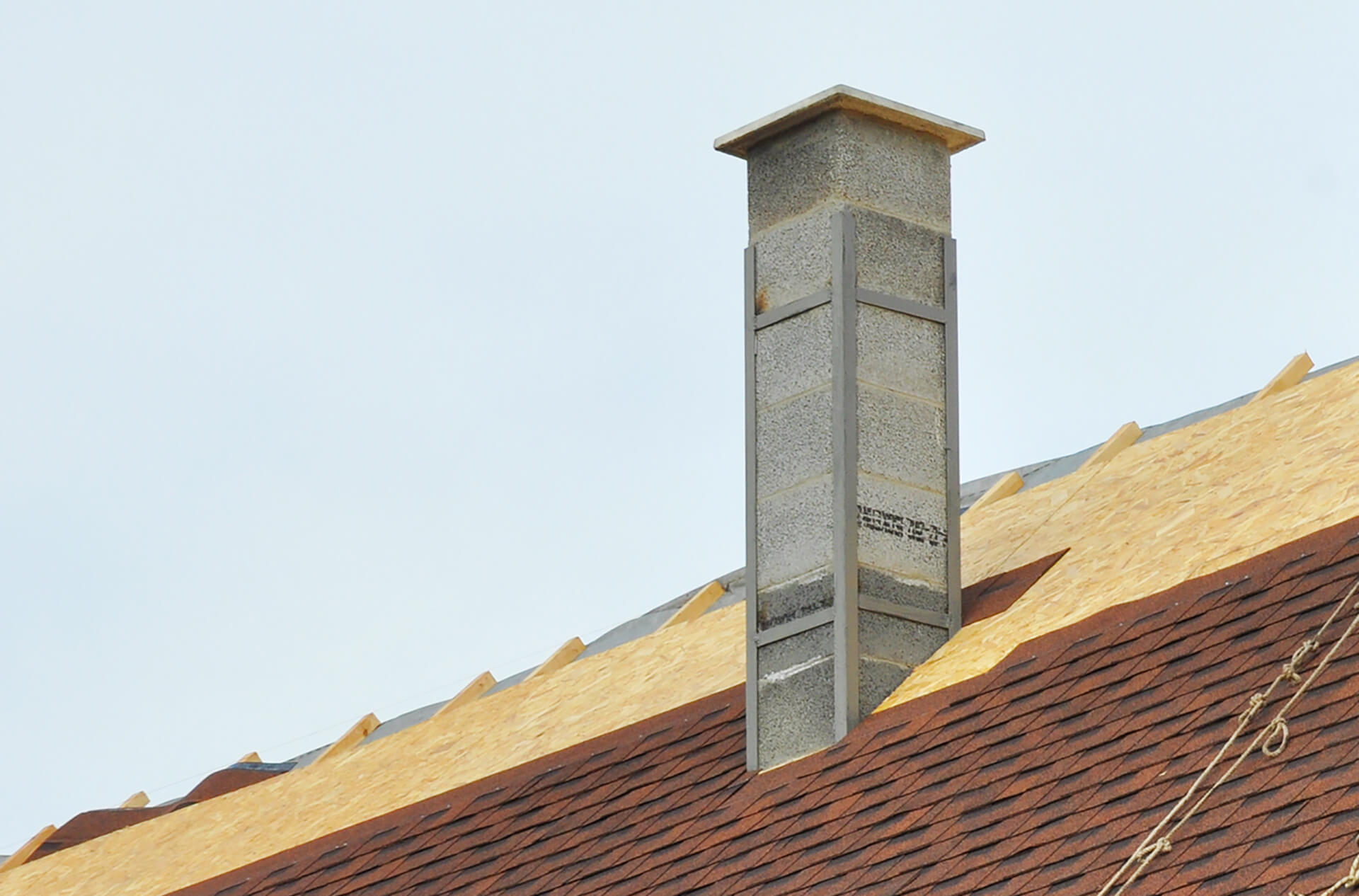 Chimney Repairs and Removals
Your chimney is a crucial feature of your house, and it must be maintained in excellent working order. Chimney repairs can aid in the prevention of potentially hazardous situations such as fires and carbon monoxide leakage. In rare circumstances, you may need to entirely remove your chimney, especially when repairing it has eaten deep into your pocket or when there have been frequent repairs over time.
There are various reasons why you may need to repair your chimney. If the chimney's construction has fractures or deterioration, it may collapse. This might result in severe damage or even death.
Another reason to get your chimney repaired is to avoid fires. A properly maintained chimney is hardly likely to cause fires. This is a completely different story when a chimney has flaws. There is always a high possibility that sparks may escape and ignite neighbouring items. In addition, if your chimney is not correctly ventilated, hazardous carbon monoxide emissions can accumulate inside your house. This is incredibly dangerous for you and your family, as well as any pets or other animals present. You may help avoid these problems from arising by having your chimney fixed on a regular basis.
If you are thinking of removing your chimney, check with Taylor and Sons Roofing, Wakefield, beforehand. We will be able to advise you on the best course of action based on your individual circumstances.