Roofing Services in Featherstone
Looking for a roofing business that can offer top-notch services for pitched and flat roofs in Featherstone? That's right, your hunt is finished! As experts in both residential and commercial roofing, Taylor and Sons Roofing, Wakefield is here to help. We handle all your roofing projects regardless of the size, style, or complexity.
We provide a variety of services, such as:
Pitched Roof Services
We cover every service your pitched roof might require, from installation to repair to even maintenance. We also use only the best materials for our service to ensure that your roof will survive for many years to come.
Flat Roof Services
If you have a flat roof or you are considering getting one, we can also assist you with all of its requirements. We also maintain a customised experience while doing this, so if and when required, we can replace your roof, help you maintain it, or even repair leaks.
Residential Roof Services
We also provide assistance to homeowners when it comes to their roofing projects. We are well able to take on the entire project for your residential building, be it rebuilding your roof entirely if necessary, fixing leaks or installing new tiles and flashings.
Commercial Roof Services
In addition to our residential building services, we are also in the business of commercial building roofing. In addition to repairing leaks and installing new roofs, we can also offer you advice on the best course of action if a problem arises.
Our services cover all types of roofs. For more information about our services or to arrange a free consultation, get in touch with us right now.
For your property to be protected from the bad weather, it is very crucial to have a roof that is in good shape. The damage a leaking or damaged roof can do to your house might be substantial.
Also, it is very necessary to have a reliable roof repair technician when it comes to dealing with your roofing issues. Repairing your roof as soon as possible has the extra benefit of nipping the issue in the bud because a damaged roof will eventually start to affect other components of the property. It is also less expensive, and you will be cutting down on costs.
Roof repairs are our area of expertise at Taylor and Sons Roofing, Wakefield. We first run an assessment of your roofing issues, and then the best course of action to address the issue will be decided once the assessment is over. Once the repairs and their extent have been determined, we will give you a free quotation.
Please reach out to us right away if your roof requires repairs. We will be pleased to assist you in repairing your roof so that it is for the security and enjoyment of your building.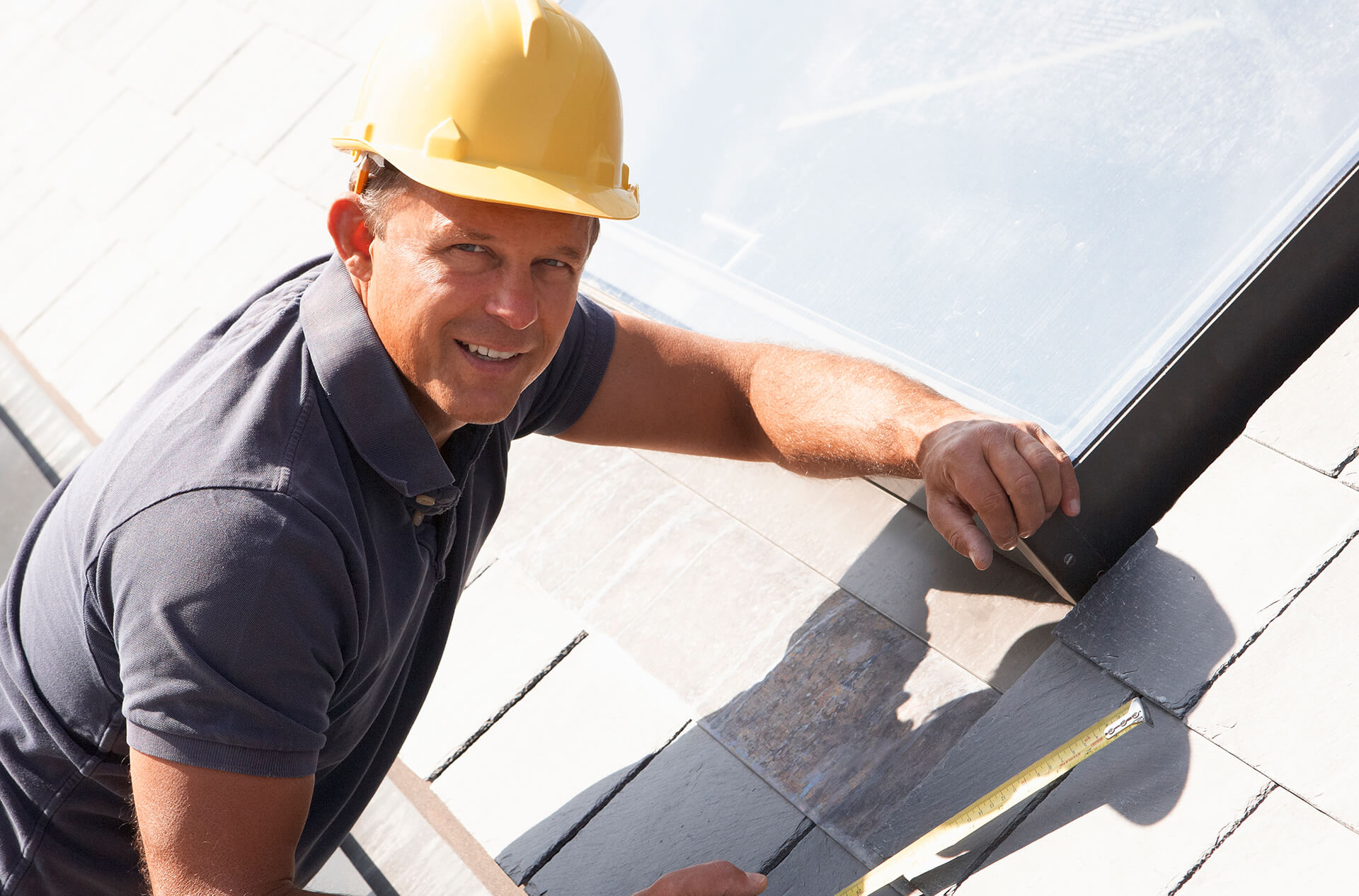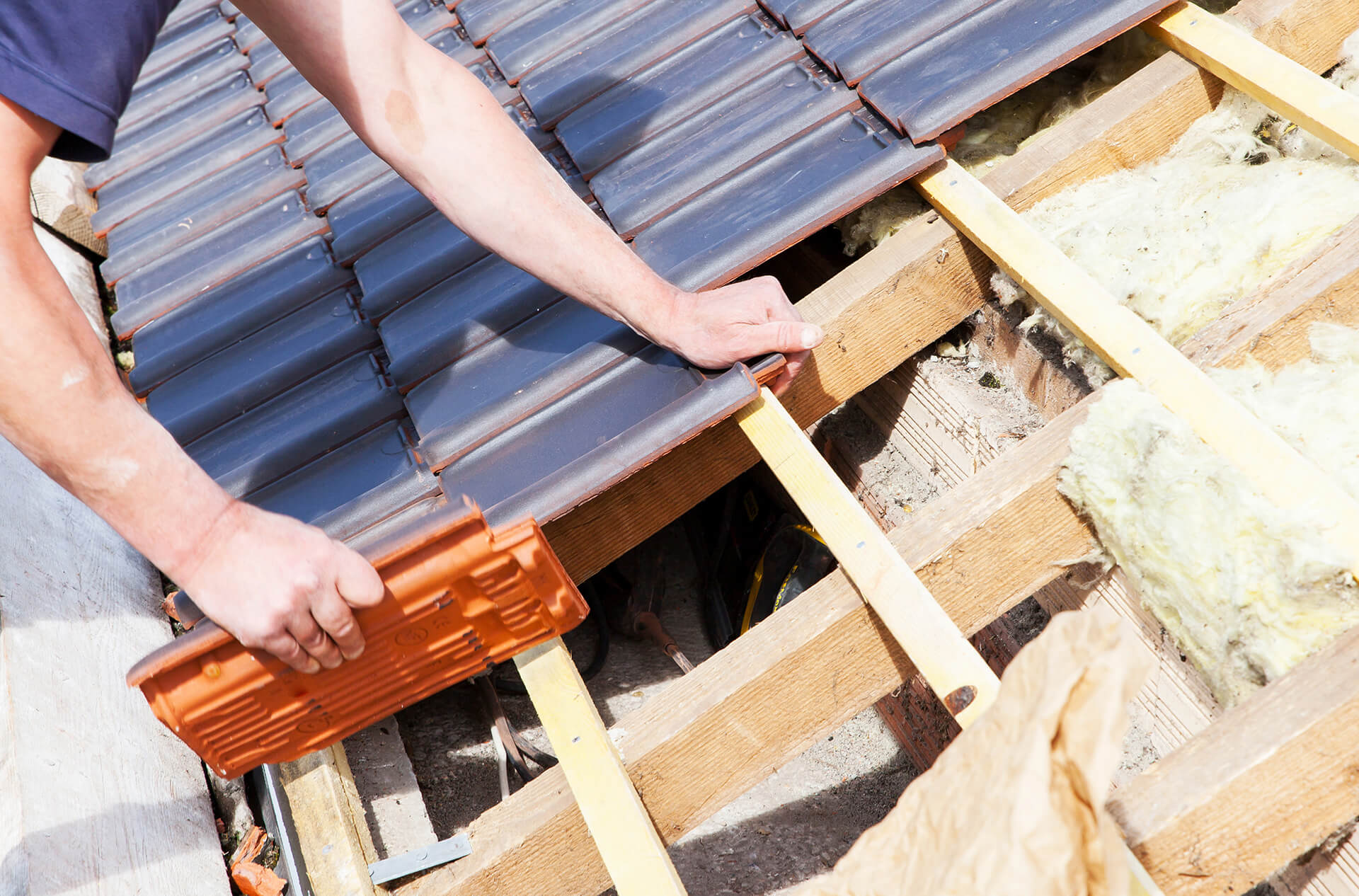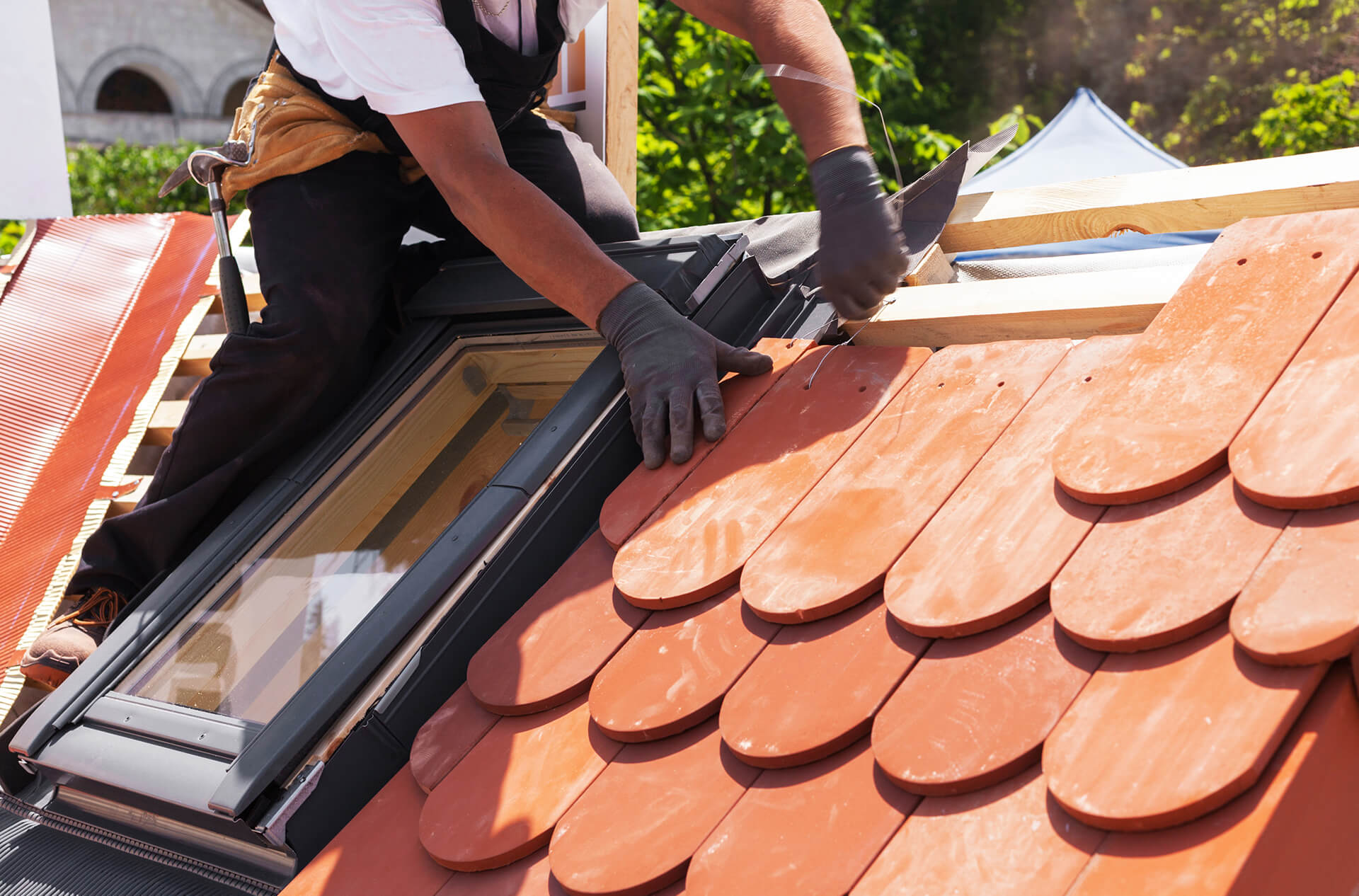 Sometimes, a roof keeps getting leaks in spite of extensive repairs. When this frequently occurs, you can be sure that it is time to get that roof replaced. Luckily, we are always ready to help you with your roof replacement. Several considerations should be made when it comes time to replace your roof.
First, you should begin by selecting a skilled roofing contractor. Then, you have to choose the right materials for your new roof. Finally, you have to ensure that your contractor gives a warranty on their work.
Our services at Taylor and Sons Roofing, Wakefield are extensive and come with an ironclad warranty. You can trust us on the basis of the expertise we have gathered from many years of experience in the roofing business. Our services leave you secure knowing that your property is in good hands because we are also completely insured.
When your pitched roof begins to defy repairs or the cost of repairing it keeps getting higher and higher, it is time to consider getting a replacement. We cover all pitched roof replacements at a pocket-friendly price, and you can be sure that we use only the best materials for your project.
Flat rooftops are fast becoming a common sight in Featherstone, as any resident would attest. In addition to residential dwellings, they are frequently used on industrial, commercial, and public structures. Despite the numerous advantages you stand to gain with a flat roof, there are also certain precautions to take. For one, they are also prone to leakage and some other structural issues. That is why it is important that you only consult a certified and trustworthy roofing company for your replacement.
Why You Should Get a Roof Replacement Today
Durability
The materials used to construct the new roof are of the highest quality and are intended to survive the severe weather prevalent in Featherstone. Thus, you can anticipate a long lifespan for your new roof.
Better Aesthetics
A brand-new pitched roof will improve the appearance of your home, raising its curb appeal and possibly enhancing its value.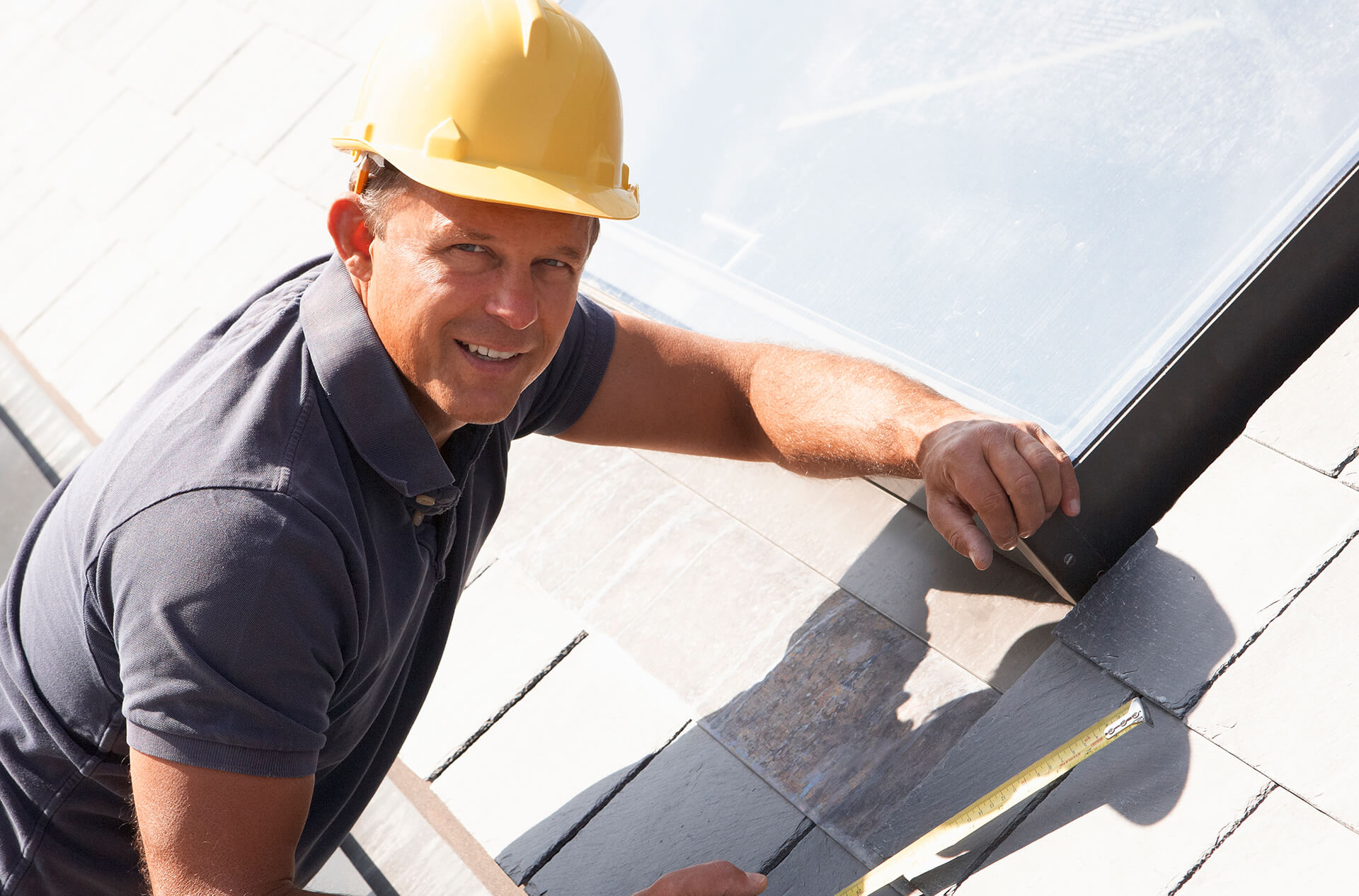 Greater Protection
A new roof will aid in shielding your house from the weather, keeping you and your family safe from harsh weather like heavy rain, wind, and snow.
If, for some reason, you are not sure about whether or not to get a replacement, we can help you evaluate the state of your present roof and provide you with advice on the best course of action. Better still, there is no commitment to employ our services after receiving this free evaluation from us.
Concrete Roof Tiles
Concrete roof tiles are a common type of roofing tile in Featherstone. Their flexibility and durability make them a very popular option for many homeowners and commercial business owners. Concrete tiles are a flexible alternative for houses of many designs since they can be customised and fashioned to resemble nearly any other kind of roofing material. Furthermore, concrete roof tiles keep the property cooler in hot weather conditions and are also fire resistant.
However, before deciding to get a concrete roof tile, there are certain factors to consider. You should first weigh the advantages and disadvantages of installing concrete roof tiles on your house.
Advantages
Concrete roof tiles are incredibly sturdy in nature and, with regular maintenance, may endure for many years.
A further layer of security for your house is added, especially by the fire resistance of concrete roof tiles.
By deflecting heat away from the surface, concrete roof tiles can help keep your home cooler in hot weather conditions.
It is simple to pick a look that complements your property because concrete roof tiles come in a huge assortment of colours and patterns.
Disadvantages
Concrete roof tile installation can be time-consuming and a little expensive.
The structure of your property must be patterned accordingly in order to be able to sustain the added weight of the concrete roof tiles.
Any improper installation of the tiles can lead to cracked or broken tiles, which in turn will affect the entire roof.
There is a chance that cheaper concrete roof tiles won't be as resilient to fire or wear and tear.
Concrete roof tiles are more susceptible to damage, especially in a region with strong winds.
Despite their toughness, concrete roof tiles can produce moss or algae, which has to be cleaned off.
A professional opinion should be consulted if you're thinking of installing concrete roof tiles on your home to evaluate whether they're the best option for you.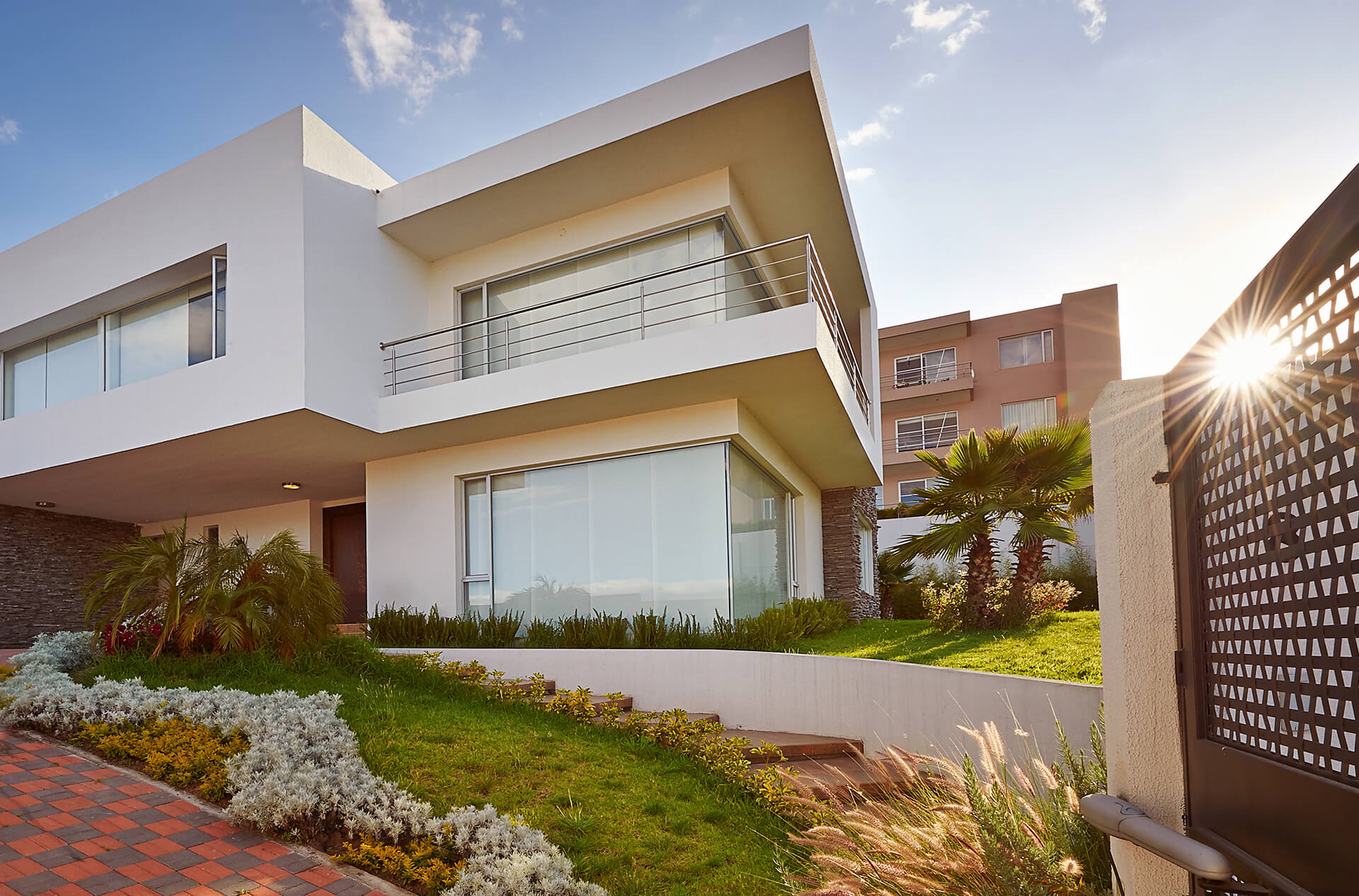 Slate Roofing Tiles
The beauty and appealing appearance of slate roof tiles are one of the many reasons why they are a favourite option for many homeowners. Slate tiles are made from natural stone, which is carved into thin, flat pieces. The longevity and distinctive appearance of slate roof tiles may increase any home's curb appeal, especially for potential buyers.
There are still a few things to keep in mind while considering installing slate roof tiles on your house. Slate weighs a lot, so the roof framework on your home would need some extra adjustments in order to be able to sustain that weight.
Second, if it is not adequately sealed, slate is a highly porous material, and it can easily absorb water. As time passes, this may cause leaks and other issues. Last but not least, because the cost of slate roof tiles might be a little on the high side, you should take precautions to ensure that you're receiving the most value for your money.
Slate roof tiles are a great option, but only if you choose to deal with a competent installer. By doing this, you can make sure that your roof is installed correctly and will last for many years to come. Contact us today for your free evaluation and a smooth take-off of your project.
Clay Roof Tiles
Since they are long-lasting and attractive, clay roof tiles are also gaining fast in popularity as the days go by. With regular upkeep, clay tiles may last for many years and keep up a timeless appearance that raises the curb appeal of any house. Here is everything you need to know about the advantages and disadvantages of clay roof tiles if you're thinking about using them for your house.
Advantages
When cared for properly, clay roof tiles have a very long lifespan. Additionally, because of their resistance to decay, insects, and fire, they are a fantastic option for houses in places where these dangers are common. Also, since clay roof tiles are quite simple to install and fix, even if one or two tiles are broken, there won't be any major structural issues.
Disadvantages
There are also some drawbacks to deal with. Despite their durability, clay roof tiles can still shatter if they are struck by hail or other large objects. They are one of the most expensive roofing materials, so you will need to take that into account when creating your budget. Last but not least, clay roof tiles may require frequent sealing to keep leaks from occurring since they tend to be porous and can collect water.
One of the most common varieties of roofing systems on the market right now is EPDM rubber roofing. They are reasonably priced, easy to install, and sturdy. With the right care and maintenance, EPDM rubber roofing may last for twenty years or even more.
Here is an overview of what EPDM roofing is.
EPDM roof sheets consist of single-ply synthetic rubber. They are most likely to be used in commercial and industrial structures because of their resilience to heavy traffic and adverse weather.
It is mostly available in rolls and panels, with the rolls being about 10 to 12 feet wide and the panels being about 3 to 5 feet wide.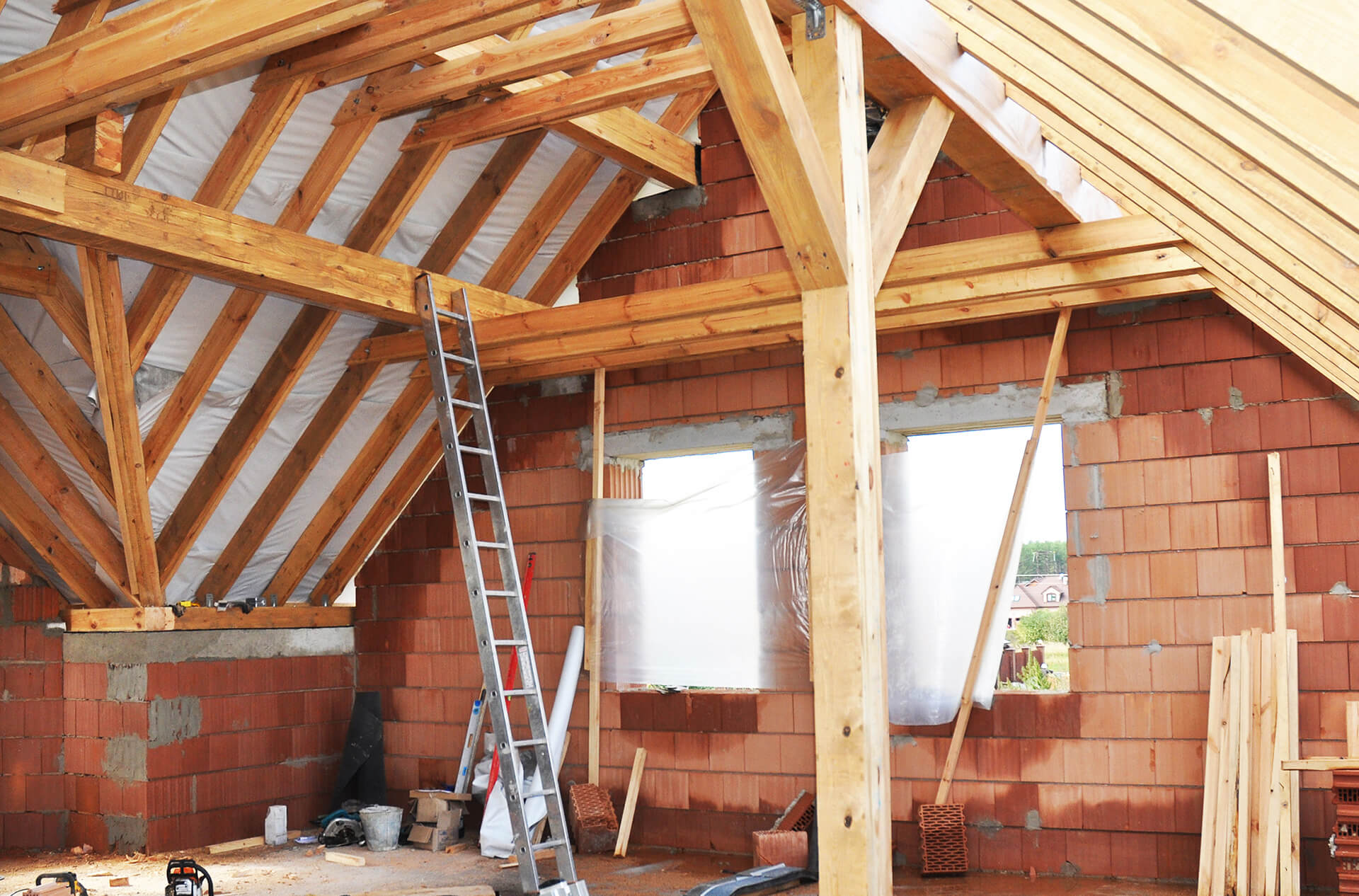 These are some of the benefits you stand to gain with EPDM roofing :
Durability
With proper care and upkeep, EPDM rubber roofing can last for about 30 years or even more. Along with being temperature and UV-resistant, they are also fire, wind, and fire resistant.
Simple Installation
EPDM roofing can be installed with great ease. It is so simple that you can even have it done yourself. Since it is a lightweight material, it may be affixed over existing roofs without the need for structural support.
Flexibility
EPDM roofs have a high degree of flexibility, allowing them to adjust and fit to the contours of your roof without breaking or cracking.
Minimum Upkeep
Unlike other types of roofing, EPDM rubber roofs are simple to maintain and don't need to be repaired very often.
However, EPDM rubber roofing also has certain setbacks, such as:
Cost
EPDM rubber roofing has the potential of being more expensive than other roofing materials like asphalt roofs.
Installation
While EPDM rubber roofs may be installed quickly and easily, they do need specialised equipment. And so, installation might require the services of a qualified roofing contractor.
Weight
Hence, EPDM rubber roofs tend to be quite heavier than other kinds of roofing; thus, they could need additional support.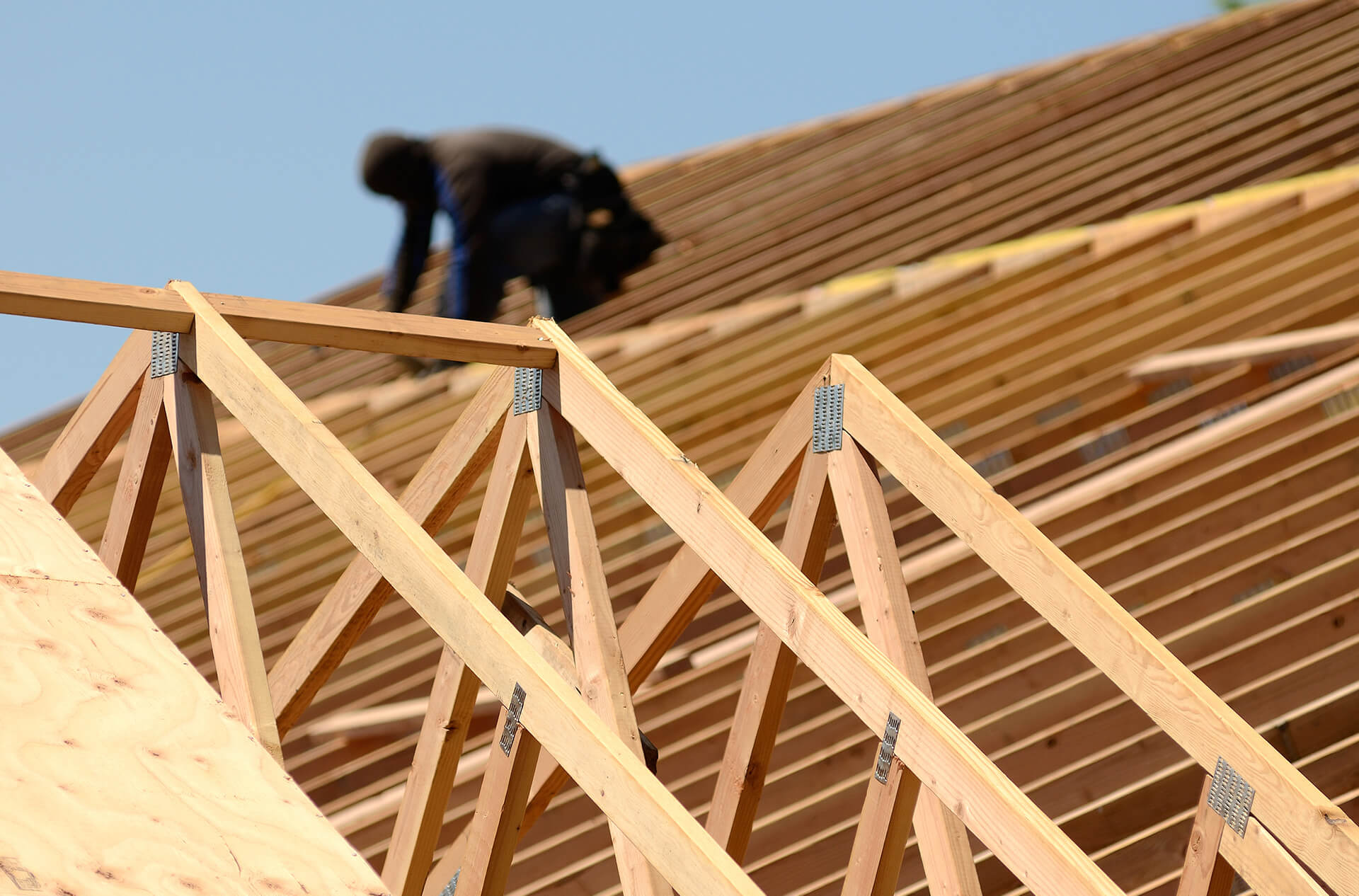 A GRP fibreglass roof installation is a terrific way to shield your house or place of business from the weather.
Extreme weather can be tolerated by GRP fibreglass roofing because of its tough and long-lasting exterior. Additionally, because of its resistance to fire, it is the best option for locations that are vulnerable to wildfires. With only occasional cleaning and inspection needed, this kind of roofing system is also incredibly simple to maintain.
In order to ensure that your GRP fibreglass roofing system is properly fitted and will last for many years, get in touch right away with our team of qualified experts.
A felt roof is a kind of roofing where a layer of tightly woven fibres is used to make a barrier that is impermeable to water. This kind of roofing is frequently employed on office and industrial buildings, as well as on residences in regions with harsh weather. Felt roofs are normally made from fibreglass or paper that has been saturated with asphalt, and they are then covered in a coating of gravel or stone to protect the surface from UV rays or possible abrasion.
Felt roofs are a great option for both residential and commercial structures because of their extended lifespan. Additionally, felt roofs are simple to set up and fix, which can ultimately save you time and money. Contact us to learn more about felt roofs and whether they are the best option for your house or company if you're thinking about getting a new roof.
Chimneys—Repairs and Removals
Our professionals can assist you if your chimney requires either repair or removal services. You can be confident that your chimney will be in excellent hands because we have years of expertise in removing and repairing chimneys.
We can swiftly and effectively fix your chimney if it has to be fixed. Before providing you with a free estimate, we will first inspect the damage. Then, after assessing the damage, we'll start to work on fixing it so that your chimney is once again secure and functioning.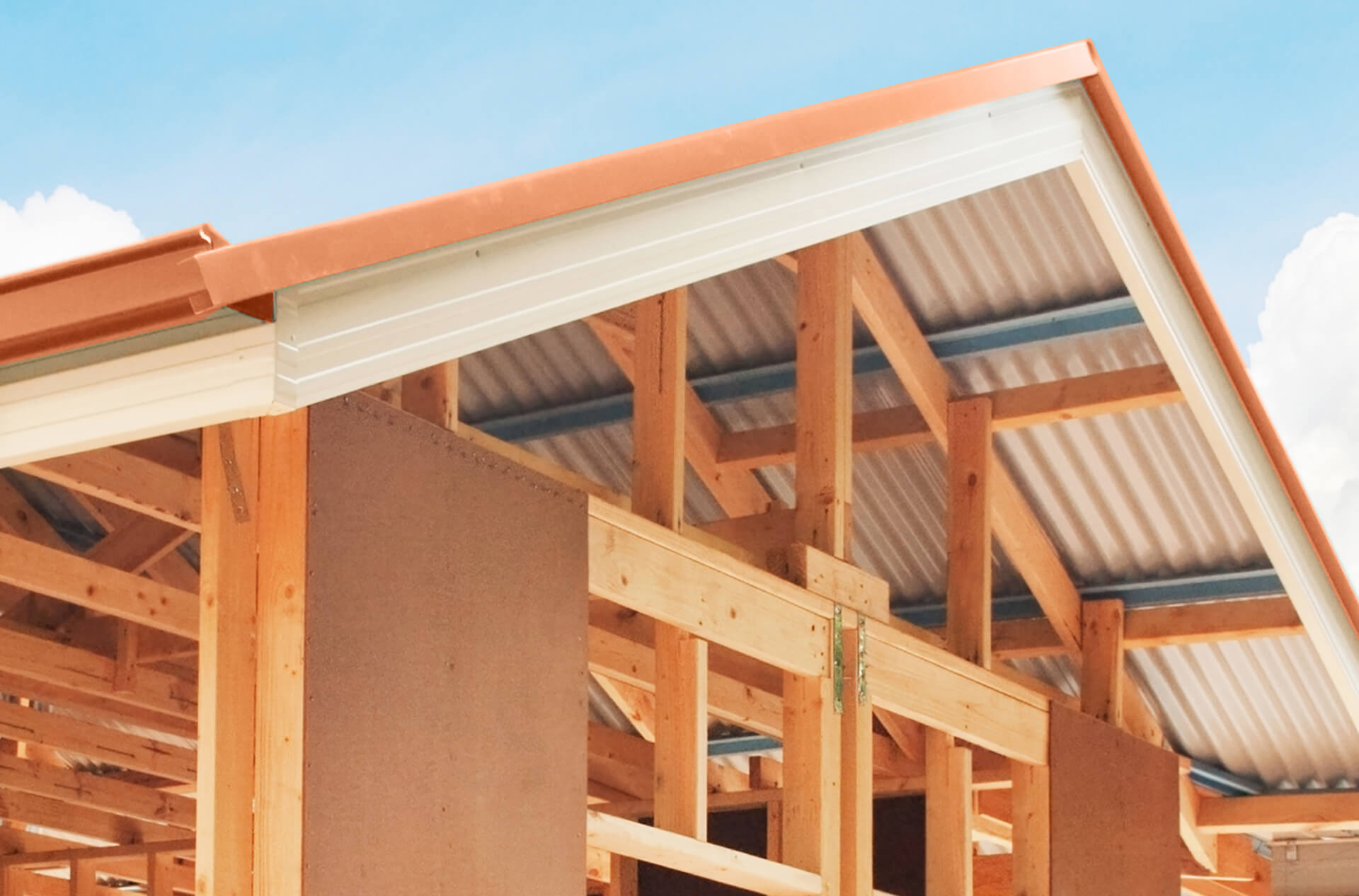 If, on the other hand, what you require is a removal service, look no further. We will first pay you a visit to analyse the chimney and how best to remove it in order to avoid permanent damage to your building. We'll provide you with a free quote as soon as we've decided how best to take the chimney out. Next, we'll remove the chimney in a secure and safe manner while properly discarding it.
As far as chimney removal and repairs are concerned, we've got you covered. Get a free quote by contacting Taylor and Sons Roofing, Wakefield right away.
Featherstone: A Little Historical Town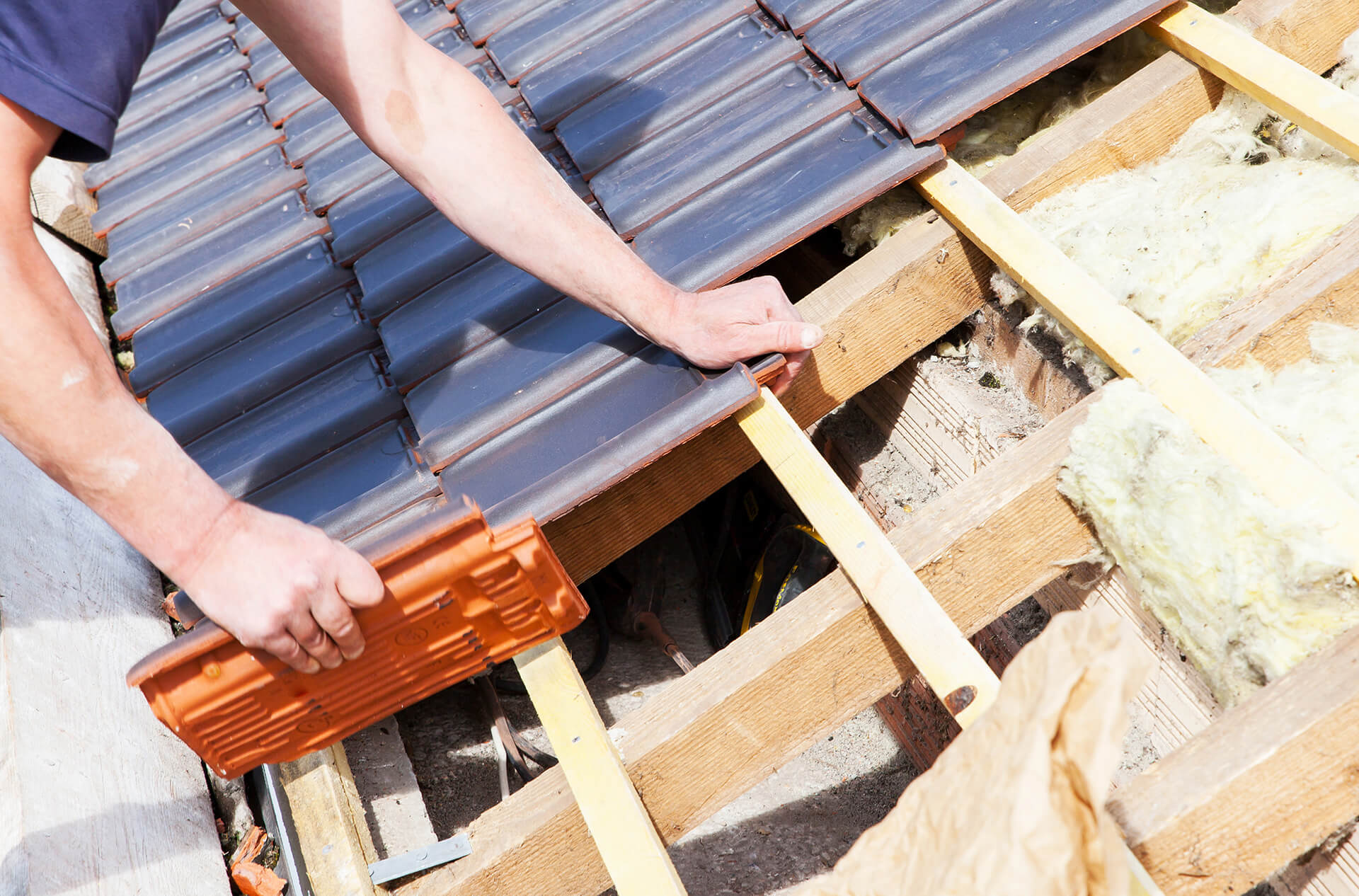 Featherstone might be well known because of the miners' strike of 1893, when troops shot at and killed two striking miners, bringing the otherwise small town to national notoriety. The incident became known as the Featherstone Massacre, and Station Lane today boasts a striking sculpture commemorating its 100th anniversary.
Featherstone has quite a number of history surrounding it. For one, its weightlifting club, formed in the 1940s, is the second oldest club in Britain.
The numerous British record-holders and world champions that the club has produced are just a few of the numerous British record-holders and world champions that the club has produced. There is also the local rugby league team, Featherstone Rovers, who have won the Challenge Cup, which dominates the town's sporting landscape.
Also, the renowned outlaw and bandit, Robin Hood, who is a hero to many, is thought to have spent a lot of time in the region. According to available information, he could have made Purston Jaglin's Travellers Rest Tavern his centre of operations while in the area.