Roofing Services in Pontefract
With an exclusive focus on the roofing business and everything it encompasses from repairs, maintenance and replacements, Taylor and Sons Roofing, Wakefield is able to deliver excellent outcomes at reasonable costs.
Our staff does everything it can to make your roofing services as economical, straightforward, and stress-free as possible. This includes providing highly customised, quick service and using cutting-edge technology for precise estimating.
Our crew of skilled specialists can swiftly and effectively install your new roof. Because we'll ensure that your new roof is fitted to the highest standards, you can be sure that it will last for many years. We also recognise the fact that obtaining a new roof may be a significant financial commitment. Therefore, we provide reasonable pricing and various payment plans to help make the payment process more doable. Additionally, we provide a free consultation so you can find out more about our services and obtain a precise price quotation.
To begin installing a new roof on your home or place of business, contact us right now. We're eager to work with you to design the house of your dreams!
Pitched Roof Installation
Depending on your particular demands and requirements, there are a variety of different pitched roof styles from which to pick. The typical gable roof, which has two sloping sides that meet at a central point, is the most common style of pitched roof in Pontefract. Its popularity lies mainly in its ability to provide good protection from the weather and relatively easy installation.
The hip roof is an additional pitched roof style that is fast gaining popularity. Its outstanding feature is the four sides, which are sloped and then come together in the middle. While installing hip roofs often costs more than installing gable roofs, they have the greater benefit of providing better weather protection and are also simpler to maintain.
Installing a pitched roof with a wind bracing system could be a good idea, especially as some parts of Pontefract are subject to the frequent occurrence of strong winds. This will make sure that your roof will be protected from damage during heavy wind gusts.
No one is better than Taylor and Sons Roofing, Wakefield when it comes to choosing a firm to install your new pitched roof.
Flat Roof Installation
One of the most vital parts of your house or place of business is the roof. It keeps you and your property dry and warm while guarding you against the elements. The importance of making sure your roof is in good shape cannot be overemphasised. You might be unsure about how to go about your flat roof installation project or the right materials for it. Fortunately, Taylor and Sons Roofing in Wakefield has a team of experts who can construct a flat roof quickly and efficiently. Having installed several roofs, we have years of expertise and are fully knowledgeable in the process.
Please get in touch with us right away if you want a flat roof installation service. We will be pleased to address any of your inquiries and to begin working on your project right away.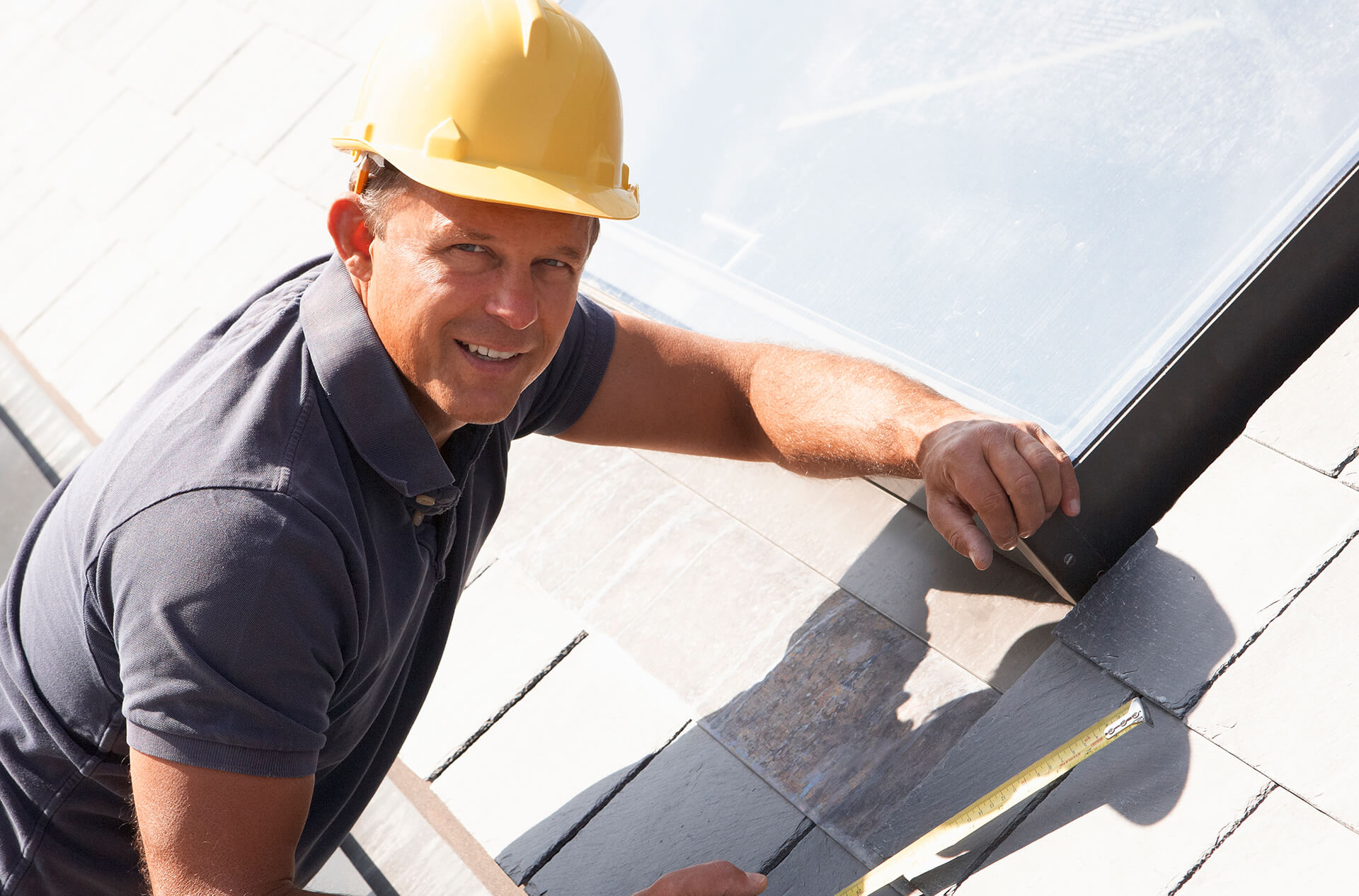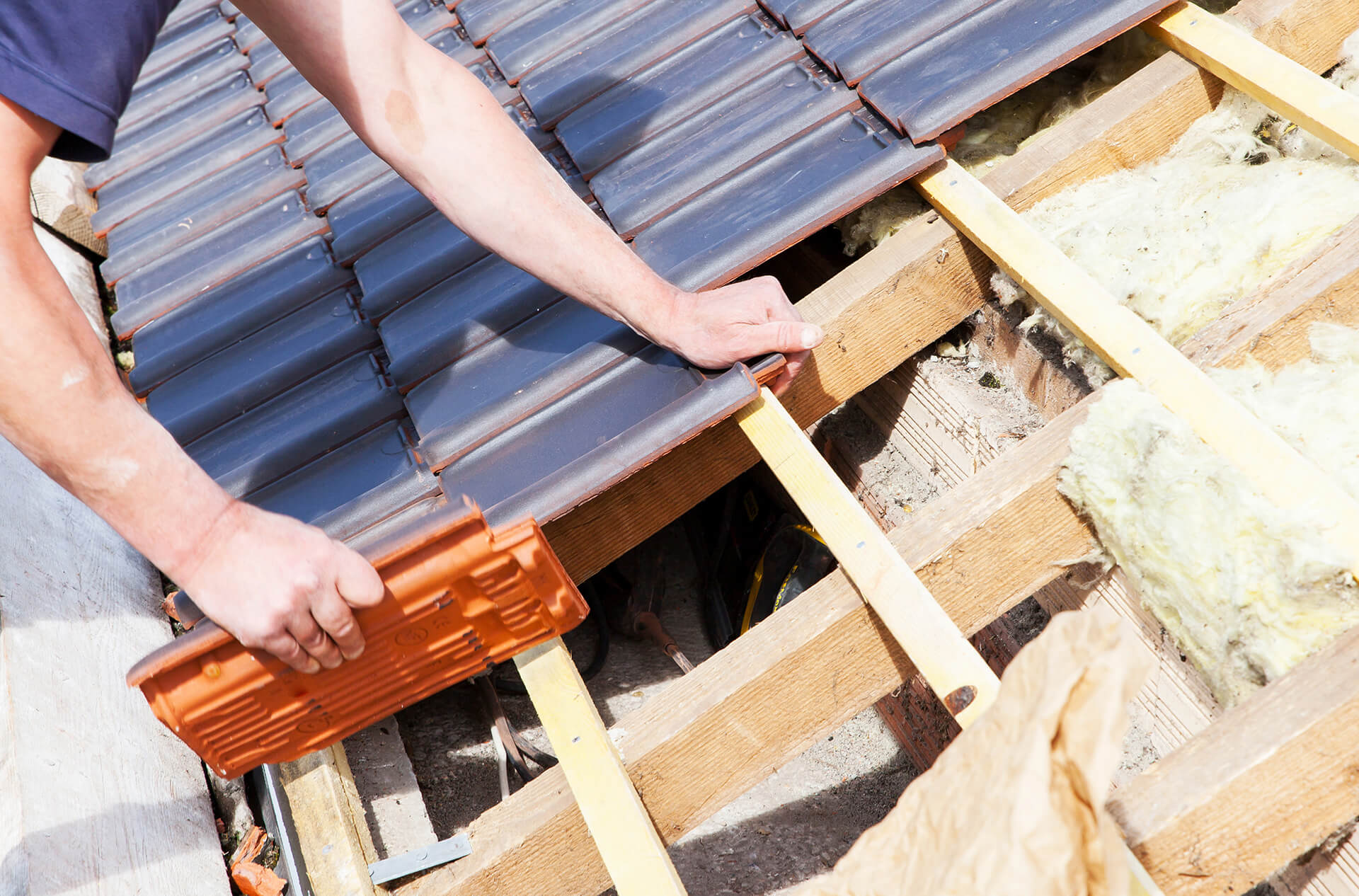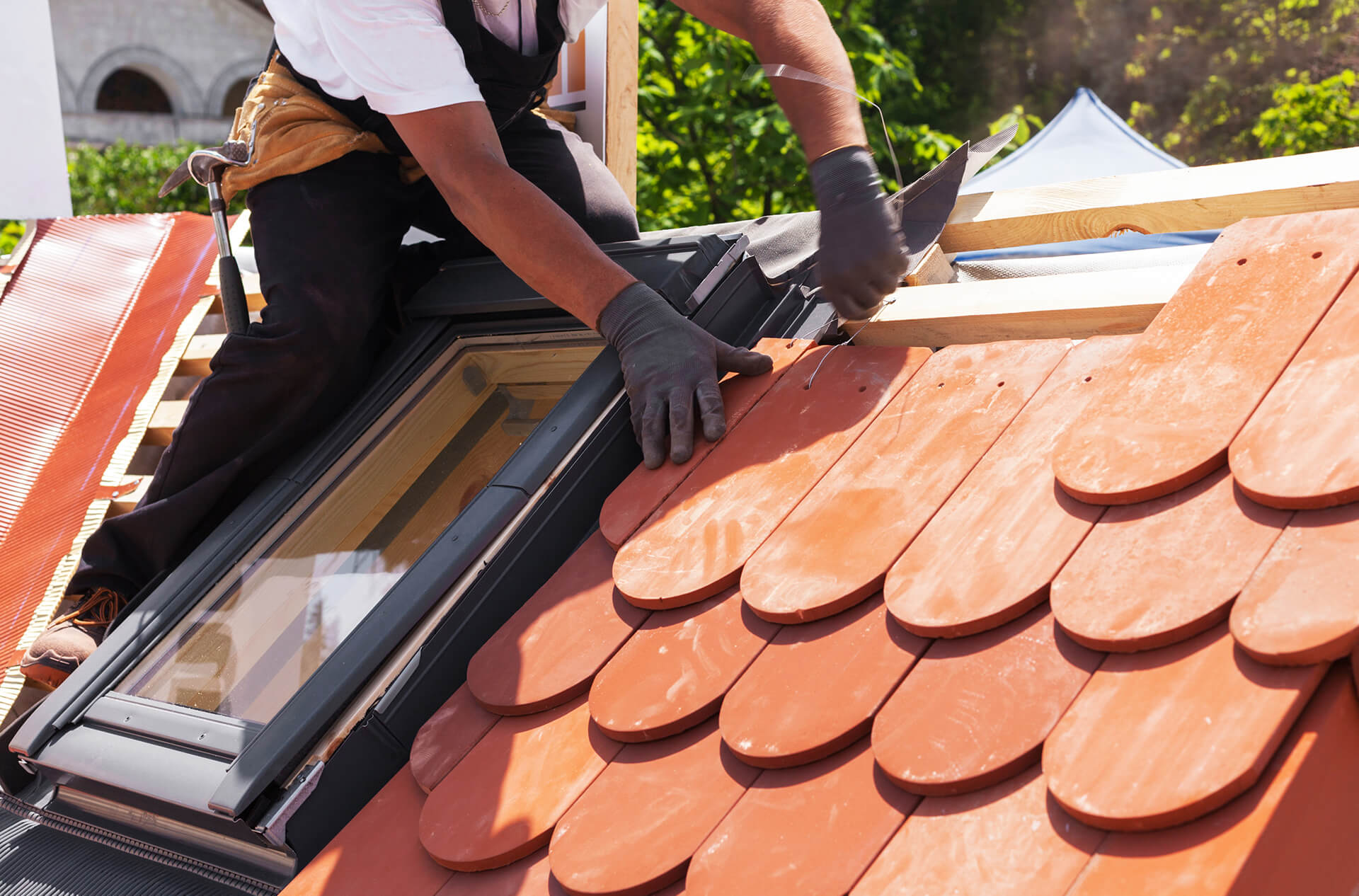 In and around Pontefract, Taylor and Sons Roofing offers a complete roof repair service for both pitched and flat roofs. No matter what kind of roof you have, we can make expert repairs to keep it in good shape and able to safeguard your home for many years to come.
Pitched Roof Repairs
Due to their attractive look and longevity, pitched roofs are among the most common roofs in Pontefract, as we have mentioned earlier. However, they are susceptible to deterioration over time, especially if they are not properly maintained. Our team of skilled roofers can quickly and effectively make the repairs your pitched roof needs, whether internal or external. Another thing we offer is the pitched roof maintenance guide, which helps you keep your roof in good shape and avoid future damage.
Flat Roof Repairs
Flat roofs are a common choice for most commercial and industrial structures, especially because they are simple to build and maintain. However, they could be vulnerable to damage if adequate care is not taken. Whenever your flat roof needs repairs, be sure to call on us. Our team of skilled roofers work effectively and quickly to complete the work swiftly. In order to prevent future damage, we can also offer guidance on how to maintain your flat roof.
Please contact us right away if you are experiencing roof issues. We'll be pleased to provide you with a free estimate for the necessary repair work.
Our staff at Taylor and Sons Roofing can assist if you're considering replacing your roof. Our skilled specialists will collaborate with you to make sure your new roof is done properly and satisfies your demands. We also provide both pitched and flat roof replacement services. Apart from this, you will be provided with a range of materials like tiles, metals, asphalt shingles and more to make your choice from. We'll work with you to choose the ideal choice for your house or place of business while taking into consideration aspects like price, aesthetics, and climate.
There are several advantages to replacing your roof. A new roof may increase the energy efficiency of your house by maintaining a balance in temperature, keeping heat inside during the winter season and outside during the summer. Additionally, it might increase the value and curb appeal of your house should you decide to sell it. Perhaps most essentially, a new roof can shield your house from the weather and lessen leaks.
If you're considering replacing your roof, contact us right now to learn more about our roof replacement services. We are more than delighted to assist you in making the best decision possible by answering any queries you may have.
The options that homeowners have when it comes to roofing are numerous. A new roof installation is one choice. When your present roof is still in good shape, though, this might be unnecessary and extremely costly. This is where the second choice of having your roof restored comes in. In addition to improving the lifespan of your roof, roof restoration is a terrific method to enhance the beauty of your house. Most of the time, restoring your roof will be less expensive than having it completely replaced.
There are a few considerations to make if you're thinking of restoring your roof. First, you need to find a reliable business that specialises in this kind of service. There are many businesses out there that make the claim to be specialists in roof restoration, but many lack the knowledge or abilities to support their claims. Be sure to do your homework before choosing someone to work on your roof. Be sure to get the right business.
The cost of restoring a roof is another factor to take into account. As was already indicated, restoring a roof might be far less expensive than installing a new one. Still, before making your ultimate choice, it is nevertheless crucial to obtain estimates from a few different businesses. By doing this, you can make sure that you obtain the lowest possible cost for your project.
There are a few different alternatives available when it comes to roof restoration. There are partial and complete restorations. For instance, a simple tile replacement is one alternative for broken tiles. In the event that the damage is not too serious, this could be a suitable alternative. Replacing the entire roofing material can also be another option. In most cases, this is required if the damage is severe or if the roof has to be totally rebuilt since it is quite old.
Regardless of the route you decide to take, it's critical to make sure the roofing contractor you employ is skilled and knowledgeable. This will give you the assurance that the task is done properly and your roof can resist the weather for a very long time. For your roof restoration services, contact us at Taylor and Sons Roofing, Wakefield right away. We will provide you with the best service thanks to their experience and knowledge. To learn more about our services and how they can assist you in restoring your roof to its pre-loss condition, get in touch with us today.
In Pontefract, both residential and commercial buildings frequently have various types of pitched roofs. Flat roofs are also common in commercial and industrial structures like warehouses, office buildings, and malls. Both types of roofs require regular maintenance to keep your building in top condition and to avoid leaks. We provide roof maintenance services for both flat and pitched roofs at Taylor and Sons Roofing, Wakefield. We first evaluate your roof in order to look for any possible issues; if any are found, we can then make the required repairs. We also provide a cleaning service to keep your roof clean, tidy and free from debris.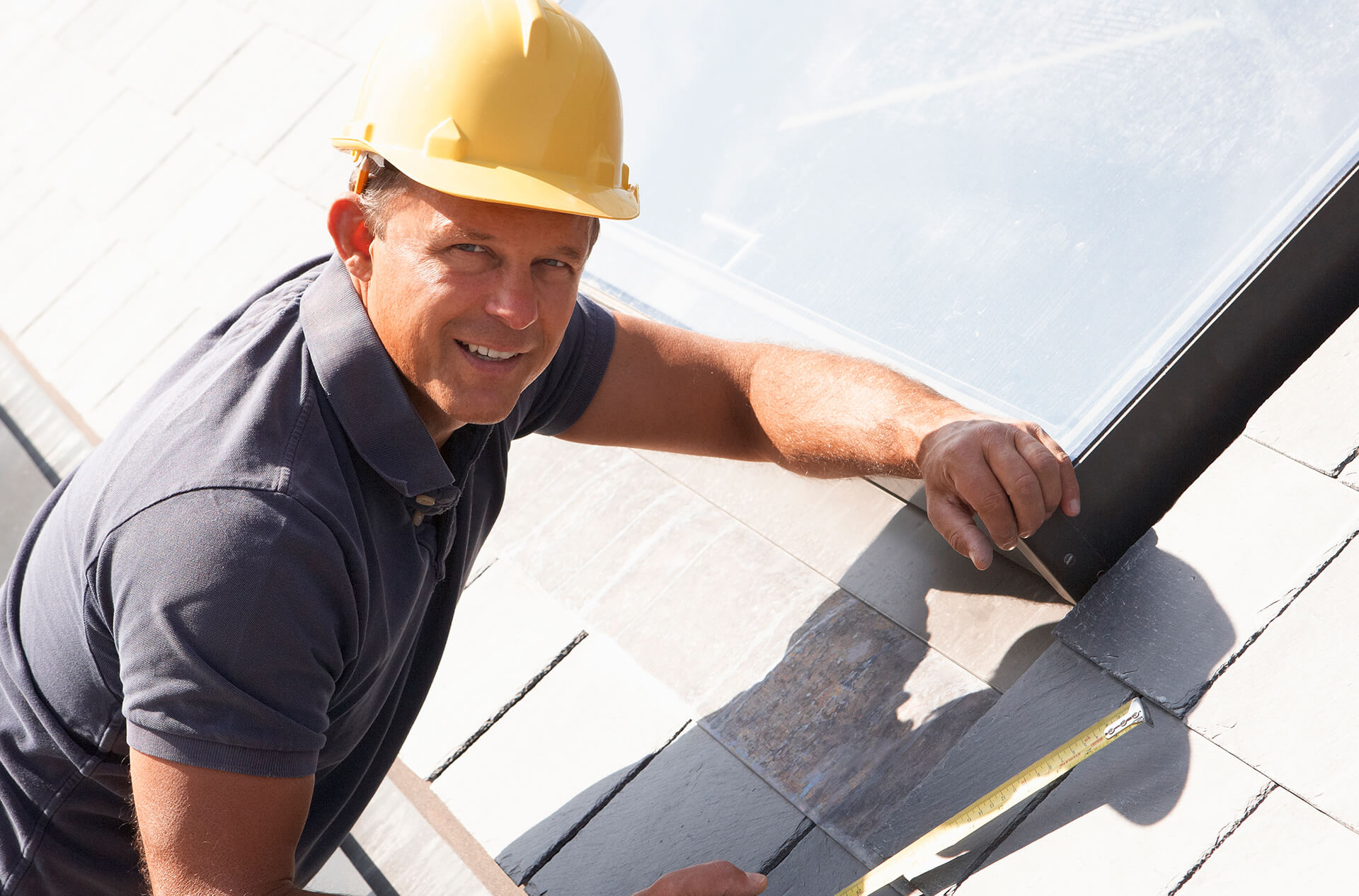 Please get in touch with us right away if you have any questions regarding our roof maintenance services. We are pleased to talk about your unique wants and requirements and can provide you with a free quote for your Pontefract residence or place of business.
Bitumen-felt Flat Roofing System
Due to its strength and longevity, bitumen felt flat roofs are an excellent option for numerous residences and businesses. A flat bituminous felt roof is a fantastic choice if you want a roof that will shield your house from the weather.
If you need a bitumen-felt flat roof installed in Pontefract and you are looking for a reputable contractor, we at Taylor and Sons Roofing, Wakefield, are the only people you need to call. We have years of expertise in putting this kind of roof on, so we can guarantee that your new roof will be fitted correctly and will serve you for many years. To arrange a free consultation or to find out more about our installation services, get in touch with us right now.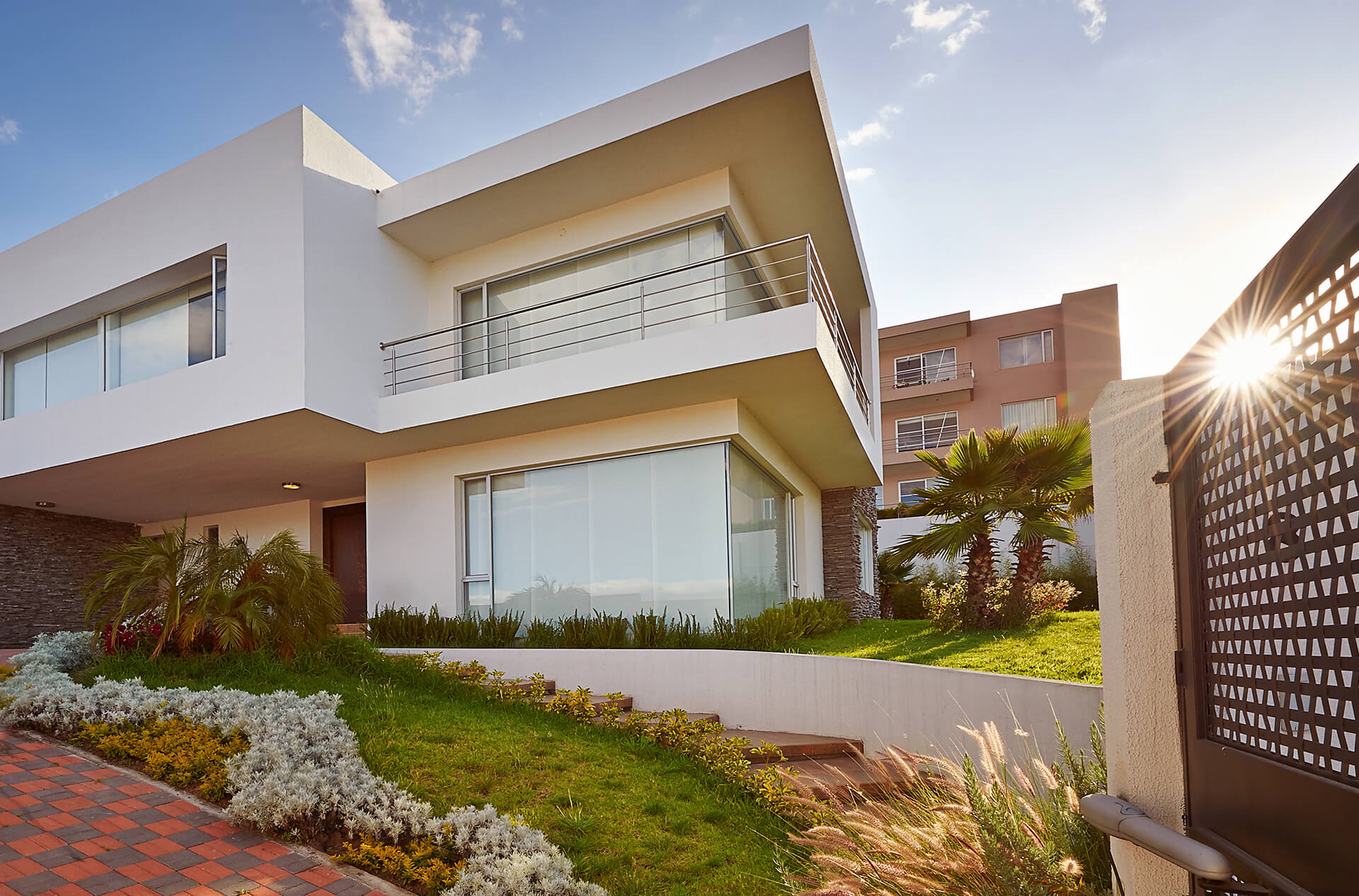 Rubber EPDM Roofing System
One of the most common types of commercial roofing systems available today is EPDM rubber roofing. A synthetic rubber membrane with strong resistance to UV radiation and weathering, EPDM rubber is a great option for commercial roofing applications. In addition to being incredibly simple to install, EPDM rubber roofing systems are a wonderful option for DIYers or people with little to no expertise with roofing jobs.
But before you decide to install an EPDM rubber roofing system on your business building, there are a few things you should be aware of. First and foremost, you should be aware of the price of EPDM rubber roofing systems. They may even be rather expensive, depending on the size of your business structure and the difficulty of the roofing installation. However, because an EPDM rubber roofing system will last far longer than a traditional bitumen or felt roof, the initial investment will be well worth it in the long run.When installing an EPDM rubber roofing system, you should also make sure that the area where you intend to install the system is totally dry. The EPDM rubber might bloat and degrade if there is any moisture present, which would be costly and constitute a waste of your resources.
There are now two varieties of EPDM rubber roofing systems on the market, each with a different installation method. The first type is the "do-it-yourself" method, which is intended for those who are new to roofing yet wish to save money by taking on the task themselves. When using this kind of roofing material, be sure to thoroughly read all directions and take all safety precautions to ensure that your roof comes out in good shape. There is also the professional system, which is the second kind of system. This is designed to be installed by only roofing specialists. The initial cost of this system will be higher, but you can be confident that it will be done properly the first time, extending the lifespan of your investment. And sometimes, it is best to leave all roofing projects, regardless of how small they might seem, in the hands of experts.
Contact us at any time with questions you may have regarding either system, and we will be pleased to help. We are also eager to work with you on your EPDM rubber roof installation project to safeguard your house or place of business!
GRP Fiberglass Roofing System
Both commercial and residential establishments stand to reap long-term benefits from GRP fibreglass roofing. Since it requires less upkeep and doesn't need painting like other roofing materials, it is a preferred option for many Pontefract residents. It is also long-lasting and durable. For individuals who live in hot climates, GRP fibreglass roofing is also a great option because of its resistance to fire and UV rays. Your new GRP fibreglass roof can be promptly and effectively covered by our team, ensuring that your house is completely shielded from the elements. To guarantee that your new roof will survive for many years, we only utilize materials of the finest calibre.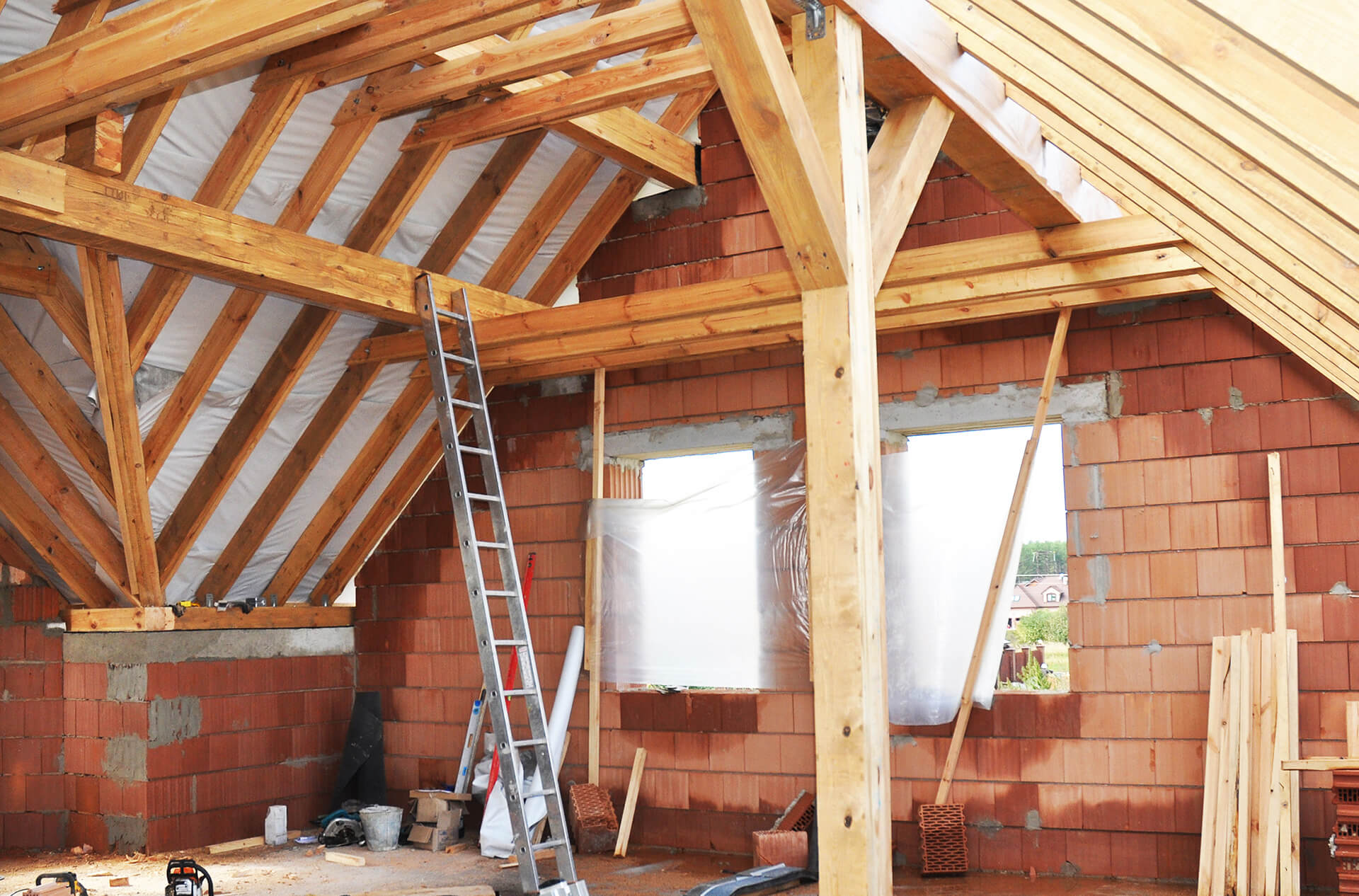 Please do not hesitate to get in touch with us immediately if you have any questions regarding our GRP fibreglass roofing installation services.
With your permission, we would be pleased to go through your exact needs and offer you a cost-free, no-obligation quotation.
Chimney Repair and Removal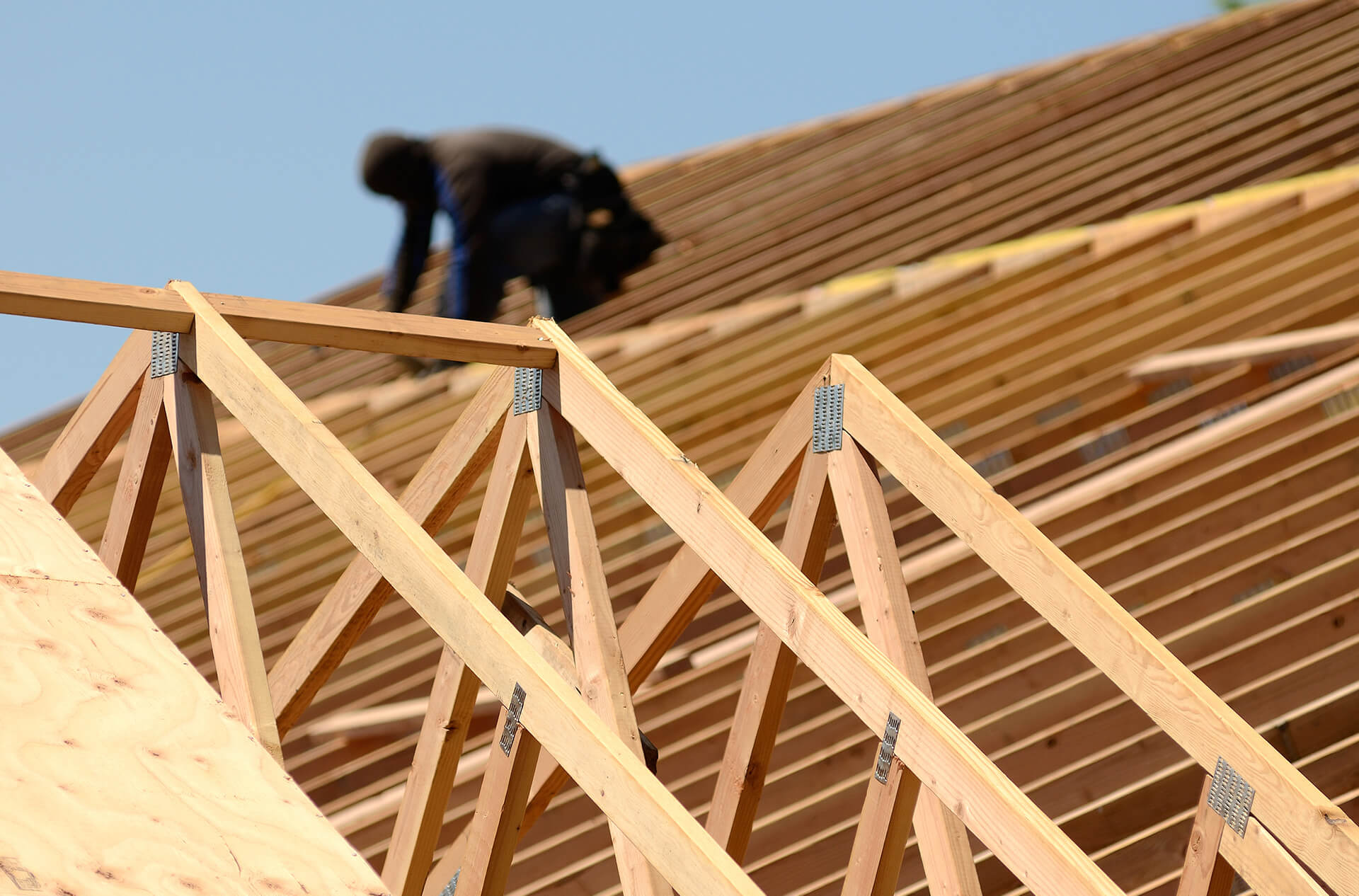 It's crucial to keep your chimney in excellent condition if you have one. This not only keeps your house secure, but it may also make your heating system more effective. However, in the event of extreme circumstances like serious damage, it could be essential to totally remove the chimney. If you require chimney removal or repair services in Pontefract, look no further.
Make sure to get in touch with our team of professionals at Taylor and Sons Roofing, Wakefield to enjoy the benefits of our years of experience handling all types of chimney-related problems and offer a quick and efficient solution that will leave your property looking as good as new.
We can help, whether your chimney needs a quick fix or has to be completely removed. Our services will be customised to meet your unique demands since we recognise that every circumstance is as distinct and unique as the next. Furthermore, we provide you with competitive pricing so you can be confident you're receiving the greatest value for your money.
Please don't hesitate to contact us if you have questions concerning the state of your chimney or would like a free estimate for our services. Every step of the way, we'll provide you with seasoned counsel and assistance since we're always delighted to assist.
Pontefract: A Little Tour
This mediaeval market town in West Yorkshire is home to the gorgeous ruins of one of England's most significant castles, formerly known as "The Key To The North", as well as a number of lovely parks, superb specimens of Georgian architecture, and a slew of independent boutiques and coffee shops.
It is rich in history; being the location of the first secret ballot, this place boasts of being the place where the fate of the country was decided a number of times. You can always take a stroll to the museum to learn more about its amazing history. The town is also home to Pontefract Racecourse, Europe's longest continuous flat racing track. The town is also known for its liquorice sweets, popularly known as Pontefract Cakes.